Even if you aren't a fan of his music, Elvis' legacy is known by almost anyone. His impact on music and his stylish flair and personality made him a memorable character in music for decades.
His influence on new generations hasn't stopped, and many fans would still argue that there will never be another Elvis.
In this article, I'm going to explore the 10 best slow Elvis songs from his discography.
1. Blue Moon
This record offers a perfect serenade that carries tons of emotion. The singer's voice does most of the work, but the light instrumental work is a nice touch to an otherwise simple and somewhat bare production.
Most of what's important in this track is the message, and the vocals do a great job of conveying raw emotion. Listeners can take a step back and sink into the song's dynamics, as it's built for you to get lost in every melody.
2. Are You Lonesome Tonight
With a very loving nature, this song has a sweet tone to it and a modest tempo that's perfect for slow dancing. "Are You Lonesome Tonight" has a certain weight to it that's hard to ignore, and the melodies in this record are ethereal, to say the least.
It features simple acoustic melodies, and the vocals deliver a majority of the dynamic range. This is a record that can easily be considered timeless, and many Elvis fans definitely agree with this sentiment.
3. I'll Never Let You Go (Little Darlin')
The instrumentation on this song alone is likely to grab your attention above all else. There's a nice reverberation in the vocals, but I feel the instrumental itself is the star of the show, as it brings melancholic imagery and sound.
You'll find a wholesome story riddled throughout the lyrics, and its tempo offers a relaxing pace that won't rush you to the end. With a sweet sentiment in the lyrics and an honest approach to human emotion, I'd say this is one of the best slow Elvis songs on this list.
4. Can't Help Falling In Love
Featuring a dream-like piano melody and light percussion, "Can't Help Falling In Love" is an Elvis classic, and his voice is the best part of the record. The layering found in the vocals makes them sound enveloping while bringing an inviting tone to the dynamics.
This is a song you'll want to listen to in full as it goes through many stages throughout the story. Although the melodies stay relatively the same, you'll find some quaint riffs that stand out from the instrumentation.
5. Always On My Mind
Many elements of this record utilize production tropes that were popular at the time, but the song's quality still holds up today. "Always On My Mind" is a loving record that speaks on many of the struggles that come with love.
Elvis was no stranger to this topic, and his vocals displayed a level of emotion that captivated listeners all over the world. The instrumentation goes through ups and downs in its dynamics as it shows the positives and negatives that love is bound to offer.
6. Until It's Time For You To Go
Perfect for a slow dance, this record takes a very orchestral approach and has many sonic elements that sound like a lullaby. Featuring string and acoustic melodies, the song brings a light percussion to help keep the pace going.
The loving tone of the record shines through its dynamics, and Elvis' voice is easily the best part as it serenades listeners. It's an emotional record that offers many infectious qualities, and the song's impact will rub off on you before you reach the end.
7. Separate Ways
Storytelling is something Elvis is no stranger to, and "Separate Ways" is the epitome of this talent. With production that does an excellent job carrying the story forward, the singer's vocals shine through and bring all of the emotion the track needs.
I feel this is one of the best slow Elvis songs you could possibly listen to, as it offers a blend of relaxing dynamics and more upbeat transitions that change at the perfect moments. This song is great for a listen while you're alone and deep in thought on your past experiences in life.
8. In The Ghetto
This may be considered a slow Elvis song, but it brings an energy that's not only infectious but filled with timeless qualities. "In The Ghetto" takes a raw approach to the lyrics, and the dynamics have a sense of information that overflows the production.
It comes with a level of honesty that many people can relate to, and there's a genuine tone to the singer's vocals that people love. Even if you can't personally relate to the record, the production quality is more than enough to catch your interest.
9. Don't Cry Daddy
If you're going through a tough time, "Don't Cry Daddy" would offer a sense of comfort as its story couldn't be any more authentic. The song features acoustic melodies that carry intent and light percussion that simply holds the song's tempo together.
Offering a cinematic quality that sounds like a soundtrack to your thoughts, this song is a good example of what timeless music sounds like. Many listeners attach their own experiences to this record as it's something that many people go through all over the globe.
10. Don't
For the last song on this list, I feel "Don't" is still one of the best slow Elvis songs you can find. There's a rocking motion between the melodies and the simple percussion that'll envelop you in swaying emotions.
If you're looking to get lost in some of Elvis' music, this record would be a good start, as it brings an overwhelming range of dynamics that you'll fall in love with. Some of the lyrics may be rather solemn, but there's also a sense of positivity littered throughout the track.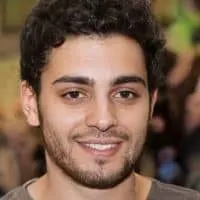 Justin is an audio engineer with years of experience in the field. He has been creating and playing music his entire life, but he really found his passion for engineering when he was introduced to Logic Pro at age 10. Justin has spent countless hours perfecting his craft and now works as a freelance engineer out of Boston, MA.