When most people think of Metallica, they think of hard-hitting production and lots of grit in their sound quality, but they're capable of much more than that. Like any famous band, they have all-time hits that most fans love, but Metallica also has some slow records that are more than noteworthy.
Regardless of the song's tempo or dynamics, the signature Metallica style always shines through in their music.
In this article, I'm going to break down the 10 best slow Metallica songs that are definitely worth a listen!
1. Fade To Black
Starting off with a heart-wrenching acoustic melody, the electric grit of other guitar melodies soon follows. "Fade To Black" is an all-time favorite for many Metallica fans, and there's plenty to love about the included electric solos.
In many ways, the instrumentation tells you everything you need to know about the story. The record is filled with emotion, and the song takes listeners through waves of dynamics that can be rather overwhelming.
2. Welcome Home (Sanitarium)
Featured on their album Master of Puppets, this song perfectly fits the aesthetic of the album while delivering many of its own standout features. There's a melancholic nature to each note, and of course, there's plenty of pent-up energy packed away in each guitar solo.
The drums have that signature reverberated sound, and the vocals are highly impactful on their own. You can easily get lost in the song's dynamics, and the message in the lyrics carries a substantial amount of weight.
3. The Unforgiven
This record has a slow burn to it, as it features a long, drawn-out intro, but once all of the instruments come together, the direction of the record becomes clear. There's plenty of passion in the vocals, and the song provides downtime to prepare you for the next build.
"The Unforgiven" is one of the best slow Metallica songs on this list in my opinion, and I feel this is due to the blend of acoustic and electric melodies that show a contrast in emotion. Of course, you're blessed with passionate vocals that only give the song more power.
4. One
This song offers a story that's perfectly told from the instrumentation alone. There's a sense of darkness and reality in the melodies, and the impact of the percussion carries a lot of emotion on its own.
"One" goes through many stages from start to finish that takes listeners on a journey, and it's a song that begs for your attention to every word. You'll find many contrasting melodies that oddly blend well together.
5. Hero Of The Day
Metallica is widely loved for many reasons, and "Here Of The Day" is a great example as to why. There's a level of honesty and authenticity in this record that grabs the attention of a broad demographic of listeners.
As usual, the instrumentation is excellent, but I'd say the vocals are the most important part of this record. It brings a message and story that most people can relate to, and there's a lot of truth to be heard through each verse.
6. Nothing Else Matters
"Nothing Else Matters" features a raw approach to the storytelling that captivated listeners all over the world. There's a truth in this record that can't be ignored, and each melody perfectly supports the tone of the song's message.
It's definitely one of their slower records, but that doesn't make it any less impactful than the others. With big percussion and melodies that feature notes with intention, it's a musical journey that anyone can benefit from as it'll pull at your emotions whether you want it to or not.
7. Mama Said
With a heavy focus on acoustic melodies, this record is filled with memorable lyrics and a message that many fans latched onto. It's an honest and somewhat dark record that doesn't hide from some of the hardships of life.
"Mama Said" is a song that's bound to make quite a few people emotional, and the melodies alone carry a somber tone to them. It may be fairly repetitive, but the guitar melodies in this record are the perfect backing track to your deepest thoughts.
8. Bleeding Me
If you're looking for a record you can sink into and just relax with your thoughts, "Bleeding Me" isn't a bad choice. Not only does it take a very raw approach to the lyrics, but its melodic nature is guaranteed to get you tuned into your emotions.
I'd say this is one of the best slow Metallica songs by far, as the melodies hit in a way that you want to keep them on repeat over and over. It's also a record that most people can understand, as the lyrics keep a pretty general direction with the storytelling.
9. Low Man's Lyric
This is likely to be one of their more emotional records on this list, but nonetheless, it carries a unique impact that's memorable. It offers a change of pace compared to many of their other records, but it still holds that noticeable Metallica flair.
The percussion surely doesn't disappoint, and the heavy melodies carry on in Metallica fashion. Overall, the lyrics are the main focal point of this record, and it keeps a slow, swaying pace that'll leave an impression on anyone.
10. The Unforgiven II
This is another record that I feel is one of the best slow Metallica songs, as it offers the best of both worlds from their talents. You get plenty of acoustic melodies with laidback production, but the song can quickly switch to a much grittier tone.
Listeners are blessed with the range of the lead vocals as they deliver immense authenticity and a quality that can be appreciated by anyone. I personally enjoy that the instrumentation gets to shine through on its own, allowing it to take the song's tone to new heights.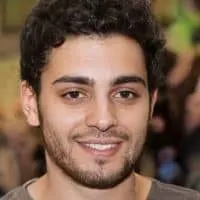 Justin is an audio engineer with years of experience in the field. He has been creating and playing music his entire life, but he really found his passion for engineering when he was introduced to Logic Pro at age 10. Justin has spent countless hours perfecting his craft and now works as a freelance engineer out of Boston, MA.