Widely known for his energetic persona, signature voice, and excellent music, Michael Jackson was a multi-faceted artist that'll never be replicated. There are many popular songs in his discography that are known by millions of people, yet some of his most popular songs are also pretty tame in comparison to others.
Michael never shied away from exploring his talents, and his discography proves just that.
In this article, you'll get a comprehensive look at the 10 best slow Michael Jackson songs from his career!
1. You Are Not Alone
An excellent R&B record from the singer, "You Are Not Alone" features many memorable lyrics that you can pick up on right from the start. The melodies of this record are equally memorable, and it's evident the record delivers many timeless qualities.
The production as a whole stands out among others from his discography, and the record is a fan favorite for many listeners. There's no question that his vocals are essentially perfect, and the melodic song will be loved for generations to come.
2. The Lady In My Life
This record features a nice blend of organic and synthetic melodies that mesh pretty well, and as usual, Michael's vocals don't miss. It's a slow-tempo song that captivates many tropes of R&B music that were popular at the time.
You can tell that the song would sound great live from the instrumentation alone, and the dynamics bring a certain mood to the table that'll envelop you. I appreciate how the song doesn't rush you through the story, and the development of the production as a whole offers a stellar listen.
3. She's Out Of My Life
With a slow build that leads you into many cinematic dynamics, "She's Out Of My Life" sounds like a soundtrack to a highly emotional movie. Michael doesn't hold back on the storytelling as he takes a raw approach to his emotions.
The instrumentation does a great job of supporting this sentiment as well, considering they float all around you and bring vivid imagery to the record. It's a song that many listeners can relate to as it takes a general stance on a very common trial in life.
4. Childhood
Offering a serenade that will tug at your emotions, "Childhood" offers an orchestral approach to the production that's widely melancholic. Although Michael's vocals are great, I'd say this is one of the best slow Michael Jackson songs due to the production alone.
The instrumentation is very well put together, and the record does a great job of delivering story-level emotions that include layers from beginning to end. It's also entirely overwhelming in some parts where the instrumentation gets the spotlight, letting you get lost in the melodies.
5. Cry
Another record that nails the R&B sound in every detail, "Cry" is an authentic record that comes with many relatable elements. Michael's vocals go through a range of dynamics that takes listeners on a sonic journey they're bound to enjoy.
This record may not be everyone's favorite from his discography, but it definitely carries a quality that can't be ignored. The percussion is entirely catchy on its own, and the lighthearted melodies offer a relaxing listen.
6. Human Nature
Starting off with sharp synth melodies, this is a slow jam that delivers soft dynamics, and each lyric is laid down with nothing but passion. Michael keeps his vocals calm for the most part, but their velvety sound is definitely infectious to the ear.
You'll also appreciate the intermittent electric guitar melodies sprinkled throughout the record. It's a great listen at every step of the way, and it has a nice groove to it that'll keep you interested all throughout the record.
7. Will You Be There
A record that's guaranteed to put you in a good mood, the percussion is one of the standout features all throughout. "Will You Be There" has a wholesome quality to the lyrics, and it brings plenty of nostalgia to die-hard Michael Jackson fans.
The production may be rather simple, but the mix between the vocals and the instrumentation never gets old. You can sink into Michael's soothing vocals and let the instrumentation support your mood for the entirety of the track.
8. One More Chance
Offering a different pace from some other songs on this list, "One More Chance" has a danceable groove but remains calm from start to finish. The song is littered with orchestral melodies and various dynamics that'll put you in a loving mood.
This is a song where the percussion quickly gets you into the groove of the song, and I feel this record is one of the best slow Michael Jackson songs by far. He puts a lot of passion into every melody, and the storytelling here is captivating regardless of your music tastes.
9. Stranger in Moscow
A unique quality of this record is that many elements of the percussion are done with beatboxing techniques, and they mesh perfectly with every other aspect of the record. Michael's layered vocals make him sound larger than life, and the soft pad-like synth melodies give a fullness to the dynamics of the track.
Many people may relate to the record's message, but I feel the instrumentation is the star of the show here. "Stranger in Moscow" may not be one of his most popular records, but it definitely stands out from a production standpoint.
10. Don't Walk Away
"Don't Walk Away" is a highly emotional record, and from the instrumentation alone, I think this is one of the best slow Michael Jackson songs of all time. It takes listeners on a dynamic journey with many twists and turns, some of which can be painful to hear.
Many listeners attach their own experiences to this song's story, as it offers a general perspective that many of us go through. The production remains pretty simple, but the swelling melodies and dynamics will definitely have an effect on your current mood.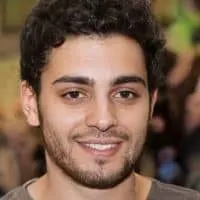 Justin is an audio engineer with years of experience in the field. He has been creating and playing music his entire life, but he really found his passion for engineering when he was introduced to Logic Pro at age 10. Justin has spent countless hours perfecting his craft and now works as a freelance engineer out of Boston, MA.