Share on facebook
Share
Share on twitter
Tweet
Share on pinterest
Pin
There are some artists in the rap and hip-hop genre that are universally loved by people all over the world. It's undeniable that Snoop Dogg is an artist that's well known by many generations due to his influence on the genre and his vast discography of classic hits.
He's been around long enough to inspire many new artists after him, and he continues to actively spend time with music to this day. He's also known for many records that quickly became hits.
In this article, I'm going to list out the 10 best Snoop Dogg songs of all time!
1. Drop It Like It's Hot
Instantly recognized by its catchy beat, "Drop It Like It's Hot" is a fan favorite whether you're a fan of the artist or not. He knows how to make a record that'll stick for years to come, and this song is one of many from him over the years.
His signature laid-back flow floats over the instrumental effortlessly, and his wordplay exudes his style perfectly. Aside from the lyrics, the song is catchy enough that the loops never get tiring, and it'll remain a staple within the hip-hop genre for a very long time.
2. Gin and Juice
It can't get any more retro than "Gin and Juice"; the record comes with a bold drum kit in a boom-bap style joined by winding synths that shine in the 90's hip-hop sound. Snoop Dogg doesn't hold back on his talents as he relentlessly flows over the now infamous beat.
The artist is also known for his ability to write catchy, memorable hooks, and this record is no exception, as its hook has continued to resurface in many forms of media over the years. His talents took him far, but he also knew how to market himself throughout his career.
3. Who Am I (What's My Name)?
Known for its bouncy tempo and rattling bassline, this song was a banger from the 90s era of hip-hop. Still in the earlier part of his career, you can hear the artist prove his talents with every word.
The female backing vocals really help carry the open space in the song and add to the infectious tone of the record that's made it considered to be a timeless gem for hip-hop music. You can tell from public feedback alone that this record is one of the best Snoop Dogg songs of all time.
4. Nuthin' But A G Thang (Feat. Dr. Dre)
https://www.youtube.com/watch?v=0F0CAEoF4XM
You can't talk about Snoop Dogg without remembering Dr. Dre's influence on his career developing the way it did. The song brings a relaxed melody and an excellent blend of styles from both artists that offer their signature flair across the track.
This was at a time when Death Row Records was a leading force in hip-hop that gave us lots of music that are still appreciated today. Dr. Dre was a big reason for Snoop Dogg's explosive rise in hip-hop as he saw the potential in the artist, and Snoop had no issue staying consistent.
5. Deep Cover (Feat. Dr. Dre)
I'd say this is one of the best Snoop Dogg songs on this list, as the instrumental is beyond famous, and the collaboration between Snoop and Dr. Dre has been a leading favorite since it dropped. The melody of the record gives it a gritty feel that matches the tone of the lyrical content well.
The song is riddled with eerie synths and a funky bass line that rides consistently along with the beat. It's hard to slim down Snoop's discography to a top 10, but "Deep Cover" has to make the cut, in my opinion.
6. Murder Was The Case
A song that has a lurking vibe to it between the deep bells and bopping hip-hop tempo, the synths also carry a heavier tone with them. "Murder Was The Case" came with an unfiltered message that's told through Snoop's unique wordplay, and the storytelling keeps you wrapped in the song all the way to the end.
One of many notable records from his album Doggystyle, it's another record that showed the artist's artistic prowess at the time. Not to mention his future potential, as he continued to drop numerous hits over the years.
7. Beautiful (Feat. Pharrell)
Holding a more upbeat tempo than some other songs on this list, it has a funky vibe that benefits from the supporting vocals that Pharrell provides. Snoop Dogg likes to make people that get people in the groove, and "Beautiful" accomplished this with its sporadic yet catchy melodies and bass line.
The contrast between Pharrell and Snoop's sonics work really well together, and the percussion hits in all the right areas with a sharp snare and shaking hi-hats. Snoop flows in a way that's easy to catch onto, and his clear diction makes it easy to sing along word for word.
8. Tha Shiznit
Another favorite for myself and many other Snoop Doggs fans, "Tha Shiznit," is a banger from his album Doggystyle. This record couldn't sound anymore like the early 90s, and that's part of what makes it such a timeless jam.
This song came out at a time when hip-hop was bringing us some of the most influential artists we know today, and this is another record that many feel is one of the best Snoop Dogg songs from his discography. The riding bassline and relentless drum kit will have you moving to the tempo the entire time.
9. The Next Episode (Feat. Dr. Dre)
There's no way I could list the top 10 Snoop Dogg records without talking about "The Next Episode." With production and lyrical talent from Dr. Dre, this song probably has one of the most memorable melodies out on this list by far.
Aside from the beat that's burned into our minds forever, the lyrics are catchy and can be recognized by multiple generations of hip-hop fans. It's a banger that'll hold relevancy in the genre no matter how much it changes and evolves over time.
10. Lodi Dodi
Easily one of the more experimental tracks from the artist, the record gives off an off-tune vibe with many odd synth melodies over a slowed-down boom-bap instrumental. It's evident the record primarily focuses on Snoop's laid-back flow and lyrical content.
Nevertheless, it's still a well-known hit that's appreciated by many and will always be regarded as one of the artist's best songs. It'll put you in an elevated mood, and it's a perfect song for cruising and enjoying the views while you get lost in the picture that Snoop effortlessly paints.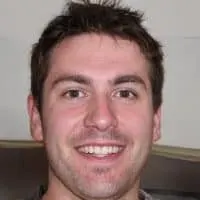 Alex is a man of many talents. He's been playing music since he was young, and has been the main content writer at Tone Start for the past few years. Alex loves to play around with different styles of music and enjoys listening to anything from country to classical.