Share on facebook
Share
Share on twitter
Tweet
Share on pinterest
Pin
Seventeen is a good age to be. Right on the cusp of entering adulthood and going off to college but still young enough to enjoy the more childish things in life, seventeen is the age where you think you have it all together and can do absolutely anything.
But, this is also a tricky age. With relationships, school, and family to think about, this age can leave you feeling overwhelmed as you try to find your niche or place in the world.
So without further ado, here is my list of the best songs about 17!
1. Dancing Queen by Abba
Dancing Queen is a song that needs no introduction. Released by Abba in 1976, the song featured on the band's album Arrival. It is considered one of the best disco songs ever recorded and is still a favorite for many parties and discos today.
"Dancing Queen" tells the tale of a seventeen-year-old girl dominating the floor at the disco with her incredible dance moves. With a catchy tune and smooth rhythm, "Dancing Queen" deserves the number one spot on our 'best songs about being seventeen' playlist. Add it to yours today, and let Abba get you dancing.
2. Seventeen by Alessia Cara
A relative newcomer to the music scene, Alessia Cara is known for her emotional yet completely relatable songs. Her 2015 release of "Seventeen" is an ode to her younger years and possibly a wish to go back to her teen days rather than dealing with the realities of adult life and responsibilities.
"Seventeen" is featured on Cara's album Know-It-All and will have you, too, wishing to go back in time to a carefree youth.
3. He's Seventeen by The Supremes
Do you remember your first love? What was he like, and what were some of the things you used to do together? "He's Seventeen" will have you reminiscing about your first love as you listen to The Supremes describe theirs.
"He's Seventeen" was released in 1962 and featured on the album The Supremes. Go back in time with one of the best bands of the 60s as you remember the thrill of young love and your first heartbreak.
4. Carmen by Lana Del Rey
Lana Del Rey's 2012 song "Carmen" takes us on a journey to the darker side of youth. Often there is a temptation to rebel and live on the wild side, and that is exactly what the protagonist in this song does.
While most seventeen-year-olds are out with their friends at the mall or studying for their SATs, "Carmen" roams the streets at night trying to pick up clients. Seeking happiness and love in all the wrong places, the song highlights the horrors of prostitution and selling your body for happiness.
5. Seventeen by Jet
Pop-punk music was extremely popular in the early 2000s, with bands like Jet dominating the airwaves. Their song "Seventeen" was a hit that most teens of that time related to and is about all the crazy things people get up to in their teens.
Written based on a personal account of dealing with naughty teenagers, the song was released in 2009 and featured on the album Shaka Rock. Add this one to your playlist as you remember your wild days and all the things you did that could have landed you in big trouble.
6. Seventeen by Ladytron
For dance or electronic music lovers, Ladytron's 2002 song "Seventeen" is a must for your 'best songs about being seventeen' playlist. With an almost trance-like sound, the song has minimal lyrics that explore the concept of teenagers being treated like commodities in the modeling world.
Often models' reach their peak' when they reach a certain age, and this song is one that all models, current and former, will relate to. Let your thoughts all but disappear as you enjoy this hypnotic song from the band's album Light & Magic.
7. 17 by Avril Lavigne
https://www.youtube.com/watch?v=7IUlC3PJxKc
Mischief and being seventeen go hand-in-hand. So, too, does having your first real boyfriend at this age. Avril Lavigne released her hit song "17" as a way to remember her boyfriend when she was that age and describes all the things they would do together.
While our past shapes who we become as adults, there are some things we would rather leave in the past. Let Avril take you on a journey back in time to your youth as you, too, remember your boyfriend and all your adventures together.
8. 17 by Kings of Leon
Kings of Leon often write cryptic songs that have a much deeper meaning than one would assume. Their 2008 release of "17" had fans and critics scratching their heads as they tried to decipher the meaning of this song.
Rumored to be about the sexuality of a seventeen-year-old girl, the song has a great sound and is made that much better with the incredible vocals of lead singer Caleb Followill. "17" is featured on the album Only by the Night and is one of my personal favorites.
9. Seventeen by Marina and the Diamonds
If you grew up having a tumultuous relationship with your father, the song "Seventeen" by Marina and the Diamonds is something you can relate to. Released in 2010 on the album The Family Jewels, the song details the relationship the singer had while living with her father when she was seventeen.
As with most things in life, we find ways to cope, and that's exactly what this song focuses on.
10. Strawberry Wine by Deanna Carter
Growing up in the country is quite different from growing up in the city. While city teens focus on going to clubs and doing mischievous things, country teens find other ways to pass their time. "Strawberry Wine" is a song about teenage life while living on a family farm.
Deanna Carter gives a truly magical vocal performance in this 1996 song as she sings about finding love and learning more about who she is at the tender age of seventeen.
"Strawberry Wine" brings us to the end of our 'best songs about being seventeen' playlist and is a great country song that will have you tapping your foot along to the tune.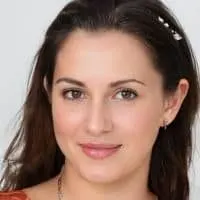 Alexandra loves playing the piano and guitar. She has always been a music lover, but it wasn't until she was in high school that she realized how much she loved to play. It allowed her to express herself without having to be verbally expressive, which is something she found very empowering.