A city that has greatly influenced the music industry, Chicago will always be a topic of discussion in music, regardless of the genre. It's a cultural mecca that's given us many well-loved artists and records over the years.
This also means there are many songs that come with a central theme about the city and its impact on a national and international level.
In this article, I'm going to list the 10 best songs about Chicago, each offering its own unique flair!
1. My Kind of Town – Frank Sinatra
Delivering a classic and cinematic sound, Frank Sinatra's production value never disappoints. "My Kind of Town" is a great representation of the sound he was known for, and his storytelling capabilities are unmatched in many ways.
The song carries a somewhat whimsical sound, leading listeners through an audible journey filled with a wide range of emotions. Fairly upbeat, the melodies remain melancholic, and it's a timeless record that can be enjoyed by a broad demographic of music lovers.
2. Homecoming – Ye
It's pretty evident why Ye would have a record centered around the city of Chicago, and the instrumentation perfectly fits the grand personality of his music and the city's personality. The song comes in with energetic keys and a pretty consistent drum pattern to help carry the artist's flow.
Constructed in a way that allows the lyrics to shine through, the track features a nice groove, but most of the focus lies on the lyrics. There may not be many hard-hitting production qualities, but the jig of the main melodies is more than satisfactory.
3. Take Me Back to Chicago – Chicago
One of the best songs about Chicago, "Take Me Back to Chicago" is bound to put you in a relaxed mood. With light percussion and eccentric, clean melodies, the song has an excellent replay value that goes through many dynamic variations.
It's a great choice for background music in any room, and the quality of the instrumentation can be respected by anyone. There are many key elements that make a song timeless, and I'd say this track hits every one of those marks.
4. Dear Chicago – Ryan Adams
With a blend of indie and country influences, Ryan Adams has a whole take on this record, focusing on storytelling and delivering authentic emotions. The instrumental features organic, acoustic melodies that carry the perfect amount of reverb.
Although the instrumentation fits his vocals in the best way possible, it's hard not to put all of your attention on his genuine storytelling. The message in this track is pretty somber, but it's a great listen when you're looking for some time alone with your thoughts.
5. Chicago – I Fight Dragons
Personally, I feel this is one of the best songs about Chicago, as it has a lot to offer on every level. Stellar vocals meet impactful instrumentation and an energy that keeps listeners engaged all the way to the end.
The song plays with a blend of acoustic and synthetic melodies, with an unexpected grit when every layer comes together, taking the record's energy to new heights. It's pretty clear where this song takes influence from, and it also comes with a bit of nostalgia for those who grew up around the 90s and early 2000s rock and punk music.
6. Bad, Bad Leroy Brown – Jim Croce
Taking it back a few years, "Bad, Bad Leroy Brown" comes from a different era in music, but that doesn't make it any less iconic. A sound like this never gets old, and the main melodies carry a stellar tempo and energy that's infectious, to say the least.
There's plenty to love about this record, and the dynamic of the vocals is relaxing yet perfect for an authentic story. Overall, this is a record that stuck with many people over the years, and anyone with music sense can appreciate what the track has to offer from a production standpoint.
7. Lake Shore Drive – Aliotta Haynes Jeremiah
With a dramatic piano melody to start it off, this record quickly picks up the pace by adding one layer on top of another. The vocals stay relatively calm, but you can't deny the song has a danceable tone that's bound to get people moving.
"Lake Shore Drive" is a song that delivers many emotions, but there's an overwhelming sense of optimism from my perspective. The energy of the record keeps many listeners around for a full listen, and its organic production value gives it plenty of replayability.
8. Dennehy – Serengeti
Offering something a little more sultry, this record comes in with suave main melodies and an excellent flow that's easy to get locked into. The song takes most of its inspiration from the hip-hop genre, but there are a lot of original aspects to appreciate as well.
Listeners love to listen to the wordplay in the song, and the repeating melodies help carry the story forward. With a dreamlike dynamic all throughout, there's a sense of calming peace in every layer of the track.
9. Sweet Home Chicago – The Blues Brothers
This record may be rather long, but it's easily one of the best songs about Chicago, as it has an outstanding instrumental quality. You'll find plenty of catchy vocals, but the main focus in this record is through the stellar instrumental solos.
You can tell this song would be outstanding for a live performance, and it brings a relentless energy that doesn't waver at any point. If you like the exciting nature of blues music, "Sweet Home Chicago" would hit the mark from beginning to end.
10. City of the Year – Lupe Fiasco (Feat. Rondo)
The artist may not be as active in music as he used to be, but there was a time when every one of his songs was highly anticipated. Even more, his music is still appreciated by many people as they strike lots of fond and nostalgic memories for his fan base.
With many unique and eccentric synth melodies, the song carries a cinematic and bold dynamic that complements the artist's vocals across the board. The mix and production value is excellent as well, and the sharp percussion helps add a layer of grit to the overall sound.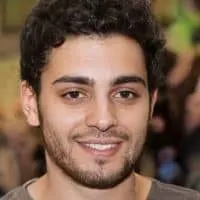 Justin is an audio engineer with years of experience in the field. He has been creating and playing music his entire life, but he really found his passion for engineering when he was introduced to Logic Pro at age 10. Justin has spent countless hours perfecting his craft and now works as a freelance engineer out of Boston, MA.