Cowboys. Western Movies. Country music. These three things seem to go hand in hand. We all played Cowboys and Indians as children or dreamed of being a gun-wielding cowboy riding into town to save the day.
Don your cowboy boots, saddle up and get ready for the ride as we take a musical journey through the best cowboy songs of all time.
1. The Cowboy in Me by Tim McGraw
Country music star Tim McGraw delivers a powerful performance in his song "The Cowboy in Me." The song is taken from the 2001 album Set This Circus Down and describes the singer's views of his personality.
Cowboys are seen as tough men, but in "The Cowboy in Me." McGraw focuses on the destructive and often selfish aspect of being a cowboy as he leaves his lover behind to focus on himself. Add "The Cowboy in Me" to your country music playlist and enjoy country music's biggest star in all his glory.
2. Cowboy Cassanova by Carrie Underwood
Carrie Underwood mixes country music with a bit of pop in "Cowboy Cassanova." A song about a cowboy who tries to woo her, "Cowboy Cassanova," was released in 2009 and features on the singer's album Play On.
Most movies portray cowboys as attractive men who tend to break hearts, and it seems that this is exactly the image that inspired Underwood's song. "Cowboy Cassanova" takes the second spot on my cowboy song list.
3. Cowboy by Kid Rock
Kid Rock was a big hit in the late 90s, and songs like "Cowboy" only increased his fame and fandom. The song has Rock dreaming of traveling to California as a modern-day "Cowboy," focusing on breaking hearts and causing chaos as he travels.
"Cowboy" was released in 1998 on the album Devil Without a Cause and is a great mix of rap and rock music with country flair thrown in. Give this song a listen, and you be the judge of whether Kid Rock deserves a spot on my cowboy playlist.
4. Where Have All The Cowboys Gone? by Paula Cole
"Where Have All The Cowboys Gone?" is an emotional plea by singer Paula Cole. Centered around a woman unhappy with her married life, she dreams of better days and yearns for the cowboy she fell in love with.
The song was released in 1996 and was featured on the album This Fire. Pop this track on your media player and let your imagination run wild as you listen to "Where Have All The Cowboys Gone."
5. Cowboy Song by Thin Lizzy
Life on the road can be tough, as Thin Lizzy sings in their song "Cowboy Song." Released in 1976 on the album Jailbreak, the song is written from a cowboy's perspective as he travels around the countryside.
"Cowboy Song" has a sad, mellow sound and is the perfect song for those lazy days lying beside the pool with a drink in hand. You, too, can imagine you are living a lonely life when you add "Cowboy Song" to your cowboy playlist.
6. A Cowboy's Ways by Dolly Parton
You haven't listened to country music if you haven't heard at least one song by Country Queen Dolly Parton. "A Cowboy's Ways" is just one beautiful country classic in a long line of songs by Parton and was released in 1983 on the album Burlap &Satin.
Listen along as Dolly tells the story of how she wishes her cowboy would lose his macho ways and love her like she feels she deserves. If the lyrics don't move you, Parton's angelic voice will as she sings about love and cowboys.
7. If I Was a Cowboy by Miranda Lambert
A brand-new release by Miranda Lambert is at number seven on my list. Taken from the album Palomino, "If I Was a Cowboy," was released in 2022. The song has a fresh, modern sound but stays true to its country music origin as Lambert describes her longing to live the life of a cowboy.
Life on the open road might seem lonely, but in a world of chaos and confusion, it can be a journey of peace and finding yourself. Give "If I Was a Cowboy" a listen when you add it to your playlist.
8. Ride Cowboy Ride by Bon Jovi
I certainly wouldn't have taken Bon Jovi as a fan of the cowboys. But this 1988 release of "Ride Cowboy Ride" has changed my mind. Comparing life on the road as a rock star to that of a cowboy, the song was released on the album New Jersey.
Jon Bon Jovi delivers a powerful performance in "Ride Cowboy Ride" and will make you feel his despair as he wishes for a life of normality. Give "Ride Cowboy Ride" a listen and enjoy the smooth sounds of Bon Jovi at his best.
9. The Cowboy Who Started The Fight by Johnny Cash
The name Johnny Cash is synonymous with cowboy songs, Western movies, and life on the road. "The Cowboy Who Started The Fight" is another great song by this legendary singer and describes a cowboy's love for his girl.
The song was released in 1980 and featured on Cash's album Rockabilly Blues. Add it to your playlist and enjoy the brilliant talent that is Johnny Cash.
10. My Heroes Have Always Been Cowboys by Willie Nelson
Did you have dreams of being a cowboy when you were growing up? Willie Nelson did, and he even wrote a song about it. "My Heroes Have Always Been Cowboys" was released in 1979 on the album The Electric Horseman.
Relive your childhood dreams when you add "My Heroes Have Always Been Cowboys" to your list of the best songs about cowboys.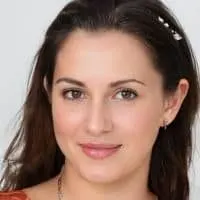 Alexandra loves playing the piano and guitar. She has always been a music lover, but it wasn't until she was in high school that she realized how much she loved to play. It allowed her to express herself without having to be verbally expressive, which is something she found very empowering.