A topic that many people go through, family troubles are bound to occur, and some are due to relationships with certain members of the family. It isn't uncommon to find a few people throughout your life who don't have the best relationship with their Dad.
As sad as this may be, it has led to some excellent music from many artists worldwide.
In this article, I'm going to provide a comprehensive take on the 10 best songs about Daddy issues that have left a lasting impact on music lovers.
1. Daddy Issues – The Neighborhood
Taking influence from pop and synthwave genres, this record carries a melancholic and ethereal sound that's rather peaceful. With rippling electric guitar melodies and extremely soft vocals, the song focuses on a downtempo dynamic that's fitting for the message.
Even with its relaxing nature, the song's catchy and has the perfect vibe for a late-night drive by yourself. It offers an excellent replay value and brings a sense of comfort that made many listeners grow attached to the record.
2. DADDY ISSUES – KILLBOY
Offering a blend of genres that's able to reach multiple demographics of music lovers, Killboy does a great job of feeding into multiple music interests. Her voice is unique, and it's evident where her influences come from.
Even with the tonality of the message, the production brings a lot of energy that makes you want to move. Overall, it's a stellar song that features a blend of styles, all of which surprisingly blend very well together.
3. Daddy Issues – Demi Lovato
Known for her ability to write hit records one after another, Demi Lovato is loved by many people all over the world. Her song "Daddy Issues" gives an insight into some of her personal experiences and how they affected her throughout her life.
This record offers a great use of many modern pop styles in music, in addition to many electronic influences. Overall, the song is quite danceable, and the dynamic between the lyrics and the instrumental delivers a great contrast in emotions.
4. Daddy Lessons – Beyoncé
What I love about the song is the catchy quality of the instrumental and the fact that it's offered so much space to shine through. This is one of the best tracks about Daddy issues for numerous reasons.
The vocal quality can't be questioned, as her voice never fails, and it carries a somber and somewhat nostalgic vibe. At the end of it all, the topic of the record is fairly sad, but it's evident the singer has worked through these thoughts and found solace a long time ago.
5. Father of Mine – Everclear
For those that are fans of the rock and punk genres, "Father of Mine" hits home as it has a unique way of portraying family troubles. The instrumentation may be catchy, but it's equally insightful as it does a great job of reflecting the emotions of the lyrics.
Overall, the record has a stellar production value, and the relatable nature of the story is partly why so many people latched onto the record. The percussion stays pretty light, but the main melodies don't hold back their energy one bit.
6. My Dad Sucks – The Descendents
There's a rebellious nature to this record that's targeted toward a specific demographic of music lovers. It's gritty, chaotic, and full of angst which are qualities that many people love in music, and the lyrics carry a pretty straightforward approach that makes them easy to interpret.
From beginning to end, the production may not change much, but it allows you to focus entirely on what the message has to offer. This would be a great song for you if you're a fan of unfiltered music that doesn't come with a convoluted message.
7. I'm Bugged At My Old Man – The Beach Boys
Although the song features a pretty upbeat and catchy instrumental, there's a whimsical yet somber tone to the lyrics. You can tell, based on the production value and the story, that it's a song from a bygone era.
Nevertheless, the song was pretty relatable when it was released, as the events throughout the lyrics were something many other people had experienced in their life. It's a unique record from the production quality and almost comical nature of the lyrics, and due to this, it's one of the best songs about Daddy issues on this list.
8. Father – Demi Lovato
Another excellent record from Demi Lovato, this song takes a more personal route, as it's rather sad from every angle. Emotional piano melodies support the pain in the singer's voice, and the layering in the production adds plenty of impact from the listener's point of view.
It's a rather gut-wrenching song, from the vocals to the instrumentation, and it's brought many people to tears over the years. Aside from the sad aspects of the song, it's a beautiful record that gives insight into the humanity the singer has and what her life has been like.
9. Because of You – Kelly Clarkson
If you're looking to sink into your emotions, "Because of You" by Kelly Clarkson will definitely do the trick, as she pulls at your heartstrings with her voice. Moreover, the gorgeous instrumental takes the dynamics to new heights, and the swaying, bold percussion acts as the heartbeat of the song.
There's a lot of pain in the singer's voice, and it carries an authentic sound that comes off as genuine and vulnerable. This is a record that many people hold dear to their hearts and is an excellent example of one of the best songs about Daddy issues.
10. Papa Was A Rolling Stone – The Temptations
This song delivers a fairly groovy sound that's catchy and danceable sound, but the lyrics are raw and vulnerable in quite a few ways. What I love about this record is that the instrumentation carries most of the song's interest, and it's a great listen on its own.
Of course, once the vocals come in, the song gets kicked up a notch, and there are many qualities that only true artistry can provide. The Temptations are a group that's loved by multiple generations of music lovers, and this song shows exactly why that is.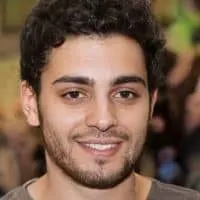 Justin is an audio engineer with years of experience in the field. He has been creating and playing music his entire life, but he really found his passion for engineering when he was introduced to Logic Pro at age 10. Justin has spent countless hours perfecting his craft and now works as a freelance engineer out of Boston, MA.