Have you ever been in a relationship where you feel like the person is only with you because you have money? Gold diggers are a real phenomenon, and thanks to the stereotype put forth by men, some women are often labeled as gold diggers.
The songs chosen on this list tell both sides of the story and will leave you questioning everything you thought you knew about gold diggers.
So without further ado, here is my list of the 10 best songs about gold diggers!
1. Gold Digger by Kanye West (Feat. Jamie Foxx)
Kanye West and Jamie Foxx come together to sing their experiences of women who only want to be with them for their money. Recorded in 2005, the song "Gold Digger" featured on West's album Late Registration and was an instant hit among fans. Only Kanye and Jamie could make a collaboration sound this good.
"Gold Digger" has a funky R&B feel, and with catchy lyrics that are earworm worthy, the song is a must for any gold digger's playlist. Pump up the volume, don your biggest gold chain, and sing along to one of the most popular songs – gold digger related or not.
2. Money, Money, Money by Abba
It seems that gold diggers were a thing even back in the 70s. Abba's hot track, "Money, Money, Money," tells the tale of a hard-working woman who wants a man that can give her a better life.
Describing her plan to find him in Vegas or Monte Carlo, the song highlights the all too familiar situation that many men (and women) of today are faced with when they wonder if someone is with them because they want to be or if they are only in it for the financial gain.
"Money, Money, Money" was recorded in 1976 and featured on Abba's album Arrival. This song is a great throwback that simply must feature on any music list about gold diggers.
3. You Just Want My Money by Jason French
This 2014 release by Jason French is sure to ruffle some feathers. With lyrics referring to a girl as "faker than a plastic tree," it makes you wonder if your partner is genuine with you for love or money. Hopefully, it is the former, but "You Just Want My Money" adds a bit of doubt.
Featured on the album You Just Want My Money, it's truly a great tune and will have you singing at the top of your lungs. So add this banger to your up-next list and try not to think about your situation too much.
4. Lifestyle by Jason Derulo (Feat. Adam Levine)
In an unlikely pairing, Jason Derulo and Adam Levine from Maroon 5 team up to bring us another fantastic song about relationships and all they entail. But this song has a twist and has the duo seeking well-to-do women to hook up with to live the high life.
So often, women are seen as the gold diggers, but this 2021 song shows us that men, too, can be the gold diggers and only want to be with a woman to live life in the fast lane with money and material goods.
5. Gold Digger by Ludacris (Feat. Bobby V and Lil Fate)
It is quite apt that the song "Gold Digger" by Ludacris is featured in a movie about sharks while the lyrics portray a woman that is like a shark and only goes after men for their fame and fortune.
Taken off the movie Shark Tale soundtrack, Ludacris teams up with Bobby B and Lil Fate to bring you this R&B hit. Add this to your gold diggers playlist today, and enjoy the catchy sound of "Gold Diggers" on loud.
6. Material Girl by Madonna
Madonna is known for her controversial songs and even more controversial music videos. And her 1984 release, "Material Girl," takes the cake. With lyrics that tell of the manipulation of men to get what she wants, she has no shame as she sings about wanting the finer things in life.
Wanting more than we currently have is human nature. There is nothing wrong with wanting material things and financial stability, but manipulating people to get those things is where the problem lies.
Despite the poor message the song sends out, it is still one of Madonna's best hits and deserves a spot on your playlist. Turn it up, sing along, and enjoy Material Girl for the great song that it is.
7. Girls and Boys by Good Charlotte
"Girls don't like boys, girls like cars and money." Fact or assumption? Good Charlotte exploded onto the music scene in 2002 with the release of their best selling album The Young and the Hopeless.
One of the tracks, "Girls and Boys," is sure to anger the women of the world, as they are the ones who often have to fight against the stereotypes of being gold diggers.
With a catchy tune and a sweet pop-sounding melody, the song only serves to put all women in the same class, leaving women having to try even harder in relationships to avoid being labeled gold diggers. Check out this track – with the volume on max – and decide if what the boys of Good Charlotte are saying is true.
8. Sponsor by Teairra (Feat. featuring Soulja Boy and Gucci Mane)
Teairra Mari had men around the world angry with her view on their role in a relationship. Referring to them as sponsors, she took the term gold diggers to the extreme as she sings about women getting into relationships with men based on what they can get out of it.
Recorded in 2010, the song "Sponsor" almost belittles men's roles in relationships and refers to them as sponsors, only there to give women money and material things.
It must be said that not all women think like this, though and that many women, too, try to fight against this stereotype. Give "Sponsor" a listen, and you be the judge.
9. Bills, Bills, Bills by Destiny's Child
Destiny's Child served a dose of reality with their 1999 release of "Bills, Bills, Bills." With women often being referred to as being the gold diggers in relationships, this girl group used their music to set the record straight and point out that men, too, get into relationships for money and material things.
Who better than Beyonce to highlight the plight of millions of women worldwide who are left to foot the bill for their beau's lifestyle?
"Bills, Bills, Bills" features on the album The Writings on the Wall and should definitely make an appearance on your playlist. It comes in at a solid number nine on our list.
10. Baby By Me by 50 Cent (Feat. Ne-Yo)
"Baby By Me" by rapper 50 Cent brings us to the end of our best songs about gold diggers playlist. Featuring at number ten on our list, "Baby By Me" was released in 2009 on the album Baby By Me and is a collaboration with rapper Ne-Yo.
A bit of a different take on the subject from the other songs on our playlist, "Baby By Me" invites women into the rapper's world where money and sex go hand-in-hand.
With the potential to upset many people with its raunchy lyrics, the song has an underlying message that perhaps gold diggers are not as bad as one would think, especially when the man gets what he wants in return.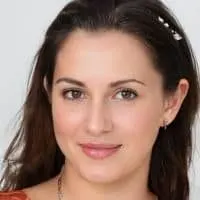 Alexandra loves playing the piano and guitar. She has always been a music lover, but it wasn't until she was in high school that she realized how much she loved to play. It allowed her to express herself without having to be verbally expressive, which is something she found very empowering.