We all grow up hoping and praying that we will find that one person who completes us and that we want nothing more than to grow old with.
The songs on this list have been chosen for their beautiful message about true love and are great for that first dance at your wedding or to dedicate to that special someone.
Let's jump right in as I look at the ten best songs about growing old together.
1. The Story by Brandi Carlisle
Brandi Carlisle's 2007 release of "The Story" heralded a new kind of love song for fans worldwide as she sings of being with her lover forever. Released on the album of the same name, "The Story" is just that, a story of the singer's life and love.
Experience true love at its best when you add "The Story" to your playlist. If you are one of the few extremely lucky ones to have experienced love like this in your lifetime, hold on to it, cherish it, and, more importantly, never give up on your dreams of growing old together.
2. How Long Will I Love You? By Ellie Goulding
Finding the right words to express your love for someone adequately can be tricky. But thanks to songs like "How Long Will I Love You?" you don't need to.
Released in 2013, the song is a cover of the original by the group Waterboys, but Goulding adds her special touch to this equally beautiful song about loving someone until the end of your days.
Give this beautiful love song a listen, and dedicate it to the one you love to let them know just how you feel. Who knows, you could be playing it at your wedding one day.
3. Say You Won't Let Go by James Arthur
It's definitely not every day that you find the one you want to spend the rest of your life with. This type of love is rare, but thanks to songs like "Say You Won't Let Go," there is hope for those who still haven't found the one.
X-Factor winner James Arthur melted hearts across the world with the release of his song "Say You Won't Let Go" in 2016. Taken off the album Back From The Edge, the song is about Arthur finding the love of his love and wanting to stay with her until they are "gray and old."
Dream of finding "the one" and add this song to your music library.
4. A Thousand Years by Christina Perri
The concept of loving someone for a thousand years seems pretty ridiculous, but Christina Perri shows us that it is possible with her song "A Thousand Years."
Released in 2011, the song featured on the album for the Twilight saga and catapulted the singer into stardom with an almost cult-like following.
Finding someone that you can see yourself spending the rest of your life with is possible, and listening to "A Thousand Years" will inspire you to love with your all.
5. Amazed by Lonestar
While many consider this a cheesy love song, there are those who absolutely adore "Amazed" by country band Lonestar, and I am one of them.
A song about true love and being completely infatuated with the one you love, "Amazed," was released in 1999 and is still a favorite for that all-important first dance at your wedding.
"Amazed" features on the album Lonely Grill and takes up the number five spot on my list.
6. I'll Stand By You by The Pretenders
Grammy-award-winning band The Pretenders wow with this 1994 release of "I'll Stand By You." Now a 90s classic, the song describes the type of love many only dream of.
Featured on the album Last of the Independents, "I'll Stand By You" is the ultimate pledge of love for the one you want to spend your life with.
It has powerful lyrics, an unmistakable sound that everyone from the 90s will know as soon as the song starts to play, and is possibly one of the most beautiful songs on my list.
7. Grow Old With Me by Tom Odell
Growing old can be daunting, but knowing that you will grow old with the love of your life is sure to bring you comfort. As Tom Odell sings in his song "Grow Old With Me," there is nothing to fear when you have the one you love at your side.
"Grow Old With Me" was released in 2013 on the album Long Way Down and is a love song for the ages. With its catchy, melodic tune, and incredibly romantic lyrics, this song is sure to help you woo just about anyone.
8. God Only Knows by The Beach Boys
1966 was the best year for the Beach Boys when they released their now-iconic song "God Only Knows."
Younger generations will remember the song from that beautiful scene in the movie Love, Actually giving millions of people the chance to hear and know one of the most beautiful songs about love to come from the 60s.
With lyrics describing the depth of the singer's love for his lady love, the song had many fans swooning. Give this old classic a listen and renew your faith that true, never ending love is possible.
9. I Wanna Grow Old With You by Westlife
Boyband Westlife had teenage girls believing that love is possible after heartbreak with the release of "I Wanna Grow Old With You." The perfect wedding song, "I Wanna Grow Old With You," was released in 2001 on the album World Of Our Own.
While the band has sadly parted ways and is no longer making music together, this song is a reminder of the fame of one of the world's biggest boy bands.
Grab your lover, hold them close, and dance the night away with "I Wanna Grow Old With You" playing in the background.
10. Grow Old With You by Adam Sandler
"Grow Old With You" brings me to the end of my list of the best songs about growing old together and featured in the movie The Wedding Singer.
No one could have foreseen the fame that this song would bring comedic actor Adam Sandler, but here we are, a whopping 24 years later, and still listening to this absolute gem of a song.
You can enjoy "Grow Old With You" when you add it to your playlist. Don't forget to send it on to the one you love.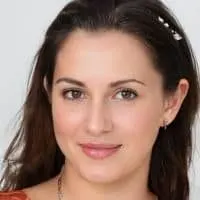 Alexandra loves playing the piano and guitar. She has always been a music lover, but it wasn't until she was in high school that she realized how much she loved to play. It allowed her to express herself without having to be verbally expressive, which is something she found very empowering.