Participating in sports is always a fun way to spend a day, whether you're taking part in the sport yourself or simply supporting your favorite team. There are dozens if not hundreds of sports out there to enjoy, but my favorite simply has to be hockey.
Much like any other sport, hockey has inspired many musicians around the world to write songs about the sport, and I've decided to compile a list of my personal favorites.
So without further ado, here is my list of the best songs about hockey!
1. Jock Jams – Let's Get Ready to Rumble
There aren't a ton of songs out there that were written specifically for hockey audiences, but this first example certainly was – it's "Let's Get Ready to Rumble" by Jock Jams! Now, this song was originally written as a simple dance track, featuring huge drums and rave samples to hype up any audience.
However, the song was played at hockey stadiums upon release, and the impact it had was huge! This was a song that excelled in getting crowds moving, so it wasn't long until Jock Jams created a remix of the song, known as the "Hockey Mix".
Ask any hockey fan around the world, and they'll be very familiar with this banger.
2. Andrew WK – Fun Night
Andrew WK is a musician that I have always associated with high energy, extreme activity, and partying, so is there any surprise that I associated the dude with hockey? I searched "Andrew WK Hockey" on Google, and to my surprise (or lack thereof) I found that his track "Fun Night" indeed had a great influence on the sport of hockey.
Upon releasing this song, the Arizona Sundogs hockey team expressed much appreciation for the song. WK reworked it into "Sundogs (It Just Got Hotter)", a personalized theme tune for the team. What a legend!
3. Stompin' Tom Connors – The Hockey Song
This next best song about hockey might be an obvious one to any Americans out there – it's Stompin' Tom Connor's track "The Hockey Song". When I decided to write this article, I asked an American friend if they had any additions to my list, and they were shocked that I hadn't included this song – I'd never heard of it!
This song was written all the way back in 1972 as a country song, and you'll just need to listen to the lyrics to get Stompin Tom Connors' opinion on the sport. It's a truly beautiful track that does wonders at describing the beauty of hockey – I only wish I'd heard it earlier in life!
4. Queen – We Will Rock You
Regardless of your preference, every sport has its chants. These could be comedic songs intended to annoy the opponent, or they could be songs of support and inspiration. The earlier mention of "Let's Get Ready to Rumble" is a prime example of one of those latter 'hype songs', but an example that spans all sports is the famous "We Will Rock You" by Queen.
There's no denying that this song was not intended as a hockey song, but start attending your local hockey matches, and I guarantee that it won't be long until you hear this.
5. Hockey – Too Fake
This next best song about hockey might be a bit of a stretch, but to me it's meaningful – it's Hockey! Now, there's no denying that this band has nothing particular to do with the sport of hockey, it's just a name they chose. However, back when I was listening to music whilst supporting my friend, I'd pick this band's music just because of the name, and I loved it.
Just listen to tracks such as "Too Fake" and you'll see what I mean. They may not have intended it, but something about this band's energy mirrors hockey serendipitously.
6. Arrogant Worms – Me Like Hockey
Certain tracks on this list (such as the previous "Too Fake") are not explicitly about hockey, but this next track is nothing of the sort. I remember coming across the Arrogant Worms' song "Me Like Hockey" on Youtube one day, and it gave me a good laugh. Just listen to it for yourself, the tongue-in-cheek nature of the track is infectious.
Despite its focus on humor, I think this track perfectly encapsulated the selfless and impenetrable love that we hockey fans have for the sport. ME LIKE HOCKEY!!
7. Rico Nasty – Hockey
The next track on my list of the best songs about hockey is perhaps the most recent of those listed – it's Rico Nasty's "Hockey". I heard this song on the radio a couple of years ago and was immediately engaged with the opening lyrics of "My neck, my wrist, my teeth on hockey". I had never heard of Rico Nasty, but from this track, I assumed she was a huge hockey fanatic.
However, upon doing some more research on the rapper, I found no such relevant information. It turns out that she's not a particularly prominent figure in the hockey scene, but her music still slaps. I'd like to think that her song encouraged at least one aspiring kid to pursue a career in hockey!
8. The Zambonis – I Wanna Drive A Zamboni
I think it's fair to say that this next track is the weirdest on this list – it's "I Wanna Drive a Zamboni". For those that don't know, a Zamboni is that vehicle that glides around hockey rinks keeping the ice smooth and fresh. That's right, a band named themselves after this vehicle and immediately wrote this bizarre one-hit wonder!
It might be a bit weird, but come on – who hasn't wanted to ride a Zamboni? To this day, when the Zambonis come out on a rink, the stadium still plays this song and it receives praise from everyone involved. Wholesome.
9. SEMATARY – HOCKY MASK
Hockey is generally a very wholesome (if not slightly aggressive) sport, but believe it or not, there is a darker side to it. Ever since the famous "Friday the 13th" horror movie series came about, hockey masks have been associated with Halloween costumes and suspense, and it's exactly that which SEMETARY writes about in this trap banger.
It's a much heavier and scarier track in comparison to other wholesome numbers on this list. However, this wouldn't be a list of the best hockey songs without a mention of this famously spooky mask!
10. Super Furry Animals – Ice Hockey Hair
This last track has to be my personal favorite – "Ice Hockey Hair" by Super Furry Animals. I've known of this song ever since I was a child as my parents played it all the time, but I never realized that it was related to Ice Hockey.
In this track, the band romanticizes the subject matter of a conversation they once had with a Swedish football player, who described the mullet hairstyle popular in Ice Hockey circles as "Ice Hockey Hair". The band certainly wrote the song in jest and it could be seen as insulting to those with mullets, but I personally admire the majestic nature of the hockey mullet, and I hope to see it more in the future!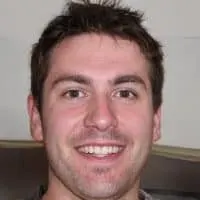 Alex is a man of many talents. He's been playing music since he was young, and has been the main content writer at Tone Start for the past few years. Alex loves to play around with different styles of music and enjoys listening to anything from country to classical.