The struggle with infertility is often a shameful one. With so much pressure placed on women (and men) to meet gender stereotypes and societal expectations, couples who struggle to conceive often feel alone in their battle.
Infertility affects everyone, and as you will see when you listen to our best songs about infertility playlist, even stars battle with this. The singers featured on our list give us a glimpse into the pain they feel in their battles with infertility, bringing us relatable, heartbreaking, and possibly inspiring songs.
Grab yourself a handkerchief or a box of tissues and settle in for an emotional rollercoaster ride as we take a look at the 10 best songs about infertility.
1. Apron Strings by Everything But The Girl
Everything But The Girl hit the nail on the head with their song "Apron Strings." Released in 1988 and featured on the album She's Having a Baby, the song is about the longing for a child.
The term "apron strings" often refers to motherhood and parenthood, with parents donning an apron while preparing meals for their families.
But this heartbreaking song means so much more, and apron strings are used as a metaphor for motherhood and the inability to conceive. Grab the tissues when you listen to this song, as it takes the number one spot on this list.
2. Four Letter Word by Jessie J
Even big stars like Jessie J cannot escape infertility's pain and sorrow. Her song "Four Letter Word" takes us on an emotional journey of her deep intrinsic need to be a mother.
With the four-letter word referring to the word "baby," one can only sympathize with the singer as she sings of her pain.
"Four Letter Word" was released in 2018 and featured on the singer's album R.O.S.E. Give it a listen and feel the emotion of this truly beautiful song that is very different from what we have come to expect from Jessie J.
3. My Body Is A Cage by Peter Gabriel
Illness and pain can leave even the strongest people feeling trapped in their own bodies. This same feeling is felt by those struggling with infertility, as they are essentially locked in a vessel that is not operating as it should.
Peter Gabriel's song "My Body Is A Cage" is a painstakingly honest look at the struggles of being ill and battling infertility. Released in 2010, the song features on Gabriel's album Scratch My Back and is just one of the songs that make up our best infertility songs list.
4. Trust in You by Lauren Daigle
An autoimmune illness diagnosed at age fifteen nearly crippled Lauren Daigle emotionally as she had to come to grips with reality and what this diagnosis meant. Thankfully, her faith carried her through, and she put all her trust in God's plan.
Though the singer may never bear a child, her song "Trust In You" reminds us that even though we may have to give up our dreams, God's plan for us is far bigger than any dream we have, and his love will carry us through.
Add this 2015 song to your must-listens when you need hope and a little motivation when facing your infertility struggle.
5. Barren Egg by Jill Sobule
Jill Sobule captures every woman's struggle with infertility beautifully in her 1997 song release "Barren Egg." Singing of the disappointment of month after month of negative pregnancy tests, the song is relatable to so many people.
"Barren Egg" features on the singer's album Happy Town and is a mournful and heartbreaking account of the empty feeling couples with infertility feel. Let Jill Sobule's calm and soothing voice ease your troubled mind when you add "Barren Egg" to your music library today.
6. No Less Than a Woman by Lady Saw
Women battling fertility issues share a common misconception or feeling that they are less of a woman because of their struggles. Lady Saw reminds us that this is simply not true, and even if you can't conceive or bear a child, you are no less a woman than anyone else.
"No Less Than a Woman" is a powerful motivational song that shows women worldwide that they are not broken and have a purpose, even when it feels like the opposite is true.
This is one to play on full volume and is taken off the 2007 album Walk Out. Sing your heart out and take back your power today with some inspiration from Lady Saw.
7. Wounded by Maddie Wilson
"Wounded" by singer Maddie Wilson is an eye-opener as the star sings of her own personal journey with infertility. Recorded in 2021 and featuring on the album of the same name, the song is a reminder that even people with record deals, fame, and fortune battle with these issues.
Often it is easier to understand our battles when we relate to someone else who is going through the same thing, and this is just what Maddie Wilson was trying to achieve with "Wounded."
Add this emotional yet beautiful song to your playlist and let Maddie Wilson's voice make your troubles disappear for a glimpse into what it is like to battle infertility and trouble conceiving.
8. I Would Die For That by Kellie Coffey
Our experiences make us who we are. For women, having children and experiencing the joys of motherhood are carved into their very being. But when infertility rears its ugly head, this joy at the prospect of bearing a child can quickly turn into sorrow.
"I Would Die For That" is a song that tells of the desperation and longing that comes with infertility and is an eye-opener of the emotions surrounding it.
Released in 2007, "I Would Die For That" is featured on the album Walk On and is a must-listen for all who are in the midst of their journey with infertility.
9. No One Said It Would Be Easy by Sheryl Crow
Sheryl Crow has had her fair share of heartbreak. From a cancer diagnosis to being unable to conceive a child, she has turned to music for comfort. "No One Said It Would Be Easy" is easily one of the most inspirational songs on our list and touches on all aspects of the expectations of life.
Recorded in 1993 for the album Tuesday Night Music Club, the song features on our best songs about infertility playlist at number nine.
10. It's So Hard by The Dixie Chicks
Bringing us to the very end of our playlist is "It's So Hard" by the country band The Dixie Chicks. The song aims to break down the barriers many face when sharing their infertility struggles and is also a personal account as two of the band's members experienced their own struggles.
"It's So Hard" features on the album Taking The Long Way and was recorded in 2006. Addressing the misconception that IVF is taking the easy way out, the song seeks to educate about the struggles of battling to conceive a child and the pain involved with the disappointment of yet another single line on a pregnancy test.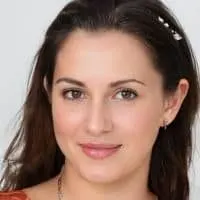 Alexandra loves playing the piano and guitar. She has always been a music lover, but it wasn't until she was in high school that she realized how much she loved to play. It allowed her to express herself without having to be verbally expressive, which is something she found very empowering.