There are many reasons why someone may relate to a song, whether it's because of the lyrics or the overall tone of the production. Artists tend to be quite creative in the way they write music, as you can find many different topics in the lyrics of any genre.
In most cases, the lyrics generally match a certain theme in the music, which is what many people gravitate toward when listening to music.
Keep reading through this article to learn about the 10 best songs about June and why so many people love them for what they are.
1. Rainy Day in June – The Kinks
Featuring many acoustic melodies that sound fairly alternative, the spotlight of this record goes to the raw emotion in the vocals. "Rainy Day in June" is a classic song from The Kinks, and it holds a nostalgia value to those who grew up around the record.
It carries a melancholic tone that's peaceful yet also somber in many ways, and although the instrumentation is rather simple, it offers plenty of diversity in its emotion. There's also a unique use of various sound effects that are somewhat jarring to the song's production as a whole.
2. June Hymn – The Decemberists
Many aspects of this record deliver feel-good emotions, but you'll also find a contrast in the lyrics as they bring an authentic insight into personal thoughts and emotions. The message is pretty relatable to a general audience, and the simple layering in the song is enticing enough to keep you listening.
The mix of the lyrics are addicting to listen to, and the main melody is catchy enough to keep a consistent tempo in your head. It carries an authentic quality that anyone can enjoy, which is why I feel it's one of the best songs about June on this list.
3. Rainy Day in June – Alan Jackson
If you're looking to spend time with your thoughts, this song can help carry you along as it has a very personal touch to it. The production features clean piano and guitar melodies that don't disrupt the vocals yet act as the perfect backdrop to the message.
The vocals are rich and bring an honest intention, and even if you aren't a fan of this particular genre, that doesn't make the message any less relatable. It carries a slow tempo that won't put you to sleep, but it delivers a very modest swing.
4. June is as Cold as December – The Everly Brothers
The sound of this record is classic and offers a production quality that is timeless, even if it isn't as popular in this day and age. You'll find that the vocals offer a peaceful quality that's sweet to the ears, and the dynamics of the instrumentation are easy to relax to.
It isn't an extremely fast record, but it still has a tempo that'll make you want to get on your feet. "June is as Cold as December" is a fan favorite for many people who appreciate The Everly Brothers' music.
5. Evening In June – Van Morrison
Offering relatively simple production, there aren't too many layers in this record, but that doesn't stop it from leaving an impression. It has a sound that's perfect for elevator music, and Van Morrison's voice couldn't be any more signature.
It's easy to get into what the record has to offer, as it's catchy in its own way. Overall, it carries a laid-back tone that makes you want to put it on replay, and every layer of the instrumentation matches each other perfectly.
6. June on the West Coast – Bright Eyes
Although "June on the West Coast" is an extremely simple production, it still has a quality that makes it deserving of a full listen. There isn't much range in the vocals, but the story is captivating enough to keep you listening.
The acoustic guitar melody has a jig to it that's pretty catchy, but these are essentially what carry the entire song. Its unique yet enticing characteristics are what make it one of the best songs about June, in my opinion.
7. June is Busting Out All Over – Rodgers & Hammerstein
Likely to be one of the oldest songs on this list, it has a cinematic and orchestral quality that makes it extremely nostalgic. There was a time when this style of music was widely popular and now would sound great on any record player.
There's a great range in the song's dynamics as well, and the vocals vary between male and female layers, and each has something unique to offer. Even if the song is from a bygone era, there's still plenty to love about the production on multiple levels.
8. The Thirty-First of June – Petula Clark
Petula Clark has all kinds of great music, and this is one record that people still love to this day. Not only is the message fairly relatable to many people, but the instrumentation acts as stellar background music or a soundtrack for a dance with a significant other.
No one will argue with the quality of the vocals, and the instrumentation is full of emotional and expressive dynamics. It's a record that deserves the timeless fame it acquired, and music lovers will always appreciate its organic approach.
9. June in January – Dean Martin
The vocals are calming and sincere, with many elements that sound perfect for a movie soundtrack. The message is backed by whimsical and dreamlike melodies that are beyond satisfactory, and it's relaxing enough to set the mood for your entire home.
Backing vocals are equally as peaceful, and the mix of the production stays pretty clean across the board. It isn't overloaded with tons of effects, as the main focus is entirely on the quality of the vocals and instrumentation.
10. Bye June – Smashing Pumpkins
Many people would argue this track is one of the best songs about June, especially Smashing Pumpkin fans. "Bye June" is a great example of why so many people love the group, as they do a great job of delivering authentic production qualities that focus on raw talent and songwriting.
The song has a somber tone, yet there's also a dose of optimism in the instrumentation. It's one of those songs with contrasting emotions between melancholia, peace, and happiness, making it relatable to a broad audience.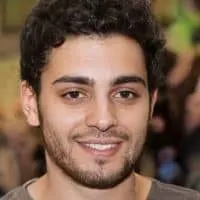 Justin is an audio engineer with years of experience in the field. He has been creating and playing music his entire life, but he really found his passion for engineering when he was introduced to Logic Pro at age 10. Justin has spent countless hours perfecting his craft and now works as a freelance engineer out of Boston, MA.