Do you like songs that have the name Max in them? If you said yes, this playlist is for you! Whether the song is about people named Max or if they refer to maximum, these songs have been carefully chosen for their great sound and catchy lyrics.
Give these songs about Max a listen and choose your favorite when you add them to your playlist today.!
1. Max Out by Vincent Fable
Vincent Fable is not the most well-known musician, but listening to his song "Max Out" makes you wonder why more people do not know about and listen to his music. The song has a laidback feel and repetitive lyrics that make it earworm worthy.
"Max Out" was released in 2019 and features on the album Trial and Error. Give it a listen when you add it to your best songs about max playlist.
2. Max Can't Surf by FIDLAR
Using music to poke fun at someone is common, and is the case with the song "Max Can't Surf" by Indie band FIDLAR. The song takes the mickey out of drummer Max Keuhn, as he is the only band member that cannot surf.
"Max Can't Surf" was released in 2013 and is taken off the album FIDLAR. Laugh along as you listen to Max's bandmates list all the things he can do before making fun of him for the one thing he can't. The song has an upbeat tune and is sure to boost your mood.
3. Relax Max by Michael Bublé & Naturally 7
It is rare to find a more fitting collaboration than Michael Bublé and Naturally 7. While Bublé's music has an older feel, Naturally 7 is an acapella group. Using only their voices to create the sounds you hear in the song, Naturally 7 relies on Bublé to bring his singing talent to create this masterpiece.
"Relax Max" was recorded in 2009 and features on Bublé's album Crazy Love. Give this one a listen and experience acapella music like never before. The song comes at number three on our list.
4. Max by Bryslizzy
Rapper Bryslizzy joins this list with his offering aptly named "Max." A song about a girl that has him falling head over heels in love, it is clear that "Max" has him smitten.
If you've had the fortune of experiencing love at first sight, you will relate to the emotions he invokes with his music, and "Max" is a fresh take on any of the other songs on this list. "Max" was recorded in 2021 and features on Bryslizzy's album Lockheart.
5. The Max by Prince and The New Power Generation
Prince teams up with The New Power Generation in the song "The Max." Released in 1992 on the singer's album Love Symbol Album, the song is an explosion of energetic beats and catchy lyrics that will have you up out of your seat and dancing.
Prince is known for his enigmatic stage presence, and listening to the live version of "The Max" will have you feeling like you are in the front row of his show. Add some Prince to your day when you add "The Max" to your playlist.
6. Headroom by Patient Zero
Eerie sound and electronic beats are two things you can look forward to checking out "Headroom" by Patient Zero. Featured on the 2011 album Screen Saviour, the song is a mish-mash of beats that create a great piece of music.
Though there are not many lyrics to the song, there do not need to be thanks to the sound. Give it a listen and enjoy your thoughts running wild when you play "Headroom."
7. The Max Song by The Guy Who Sings Your Name Over and Over
Is your name Max? Do you love hearing your own name? Well, this is the song for you! The Guy Who Sings Your Name Over and Over is known for his nonsensical songs that have him repeating a name throughout his song.
In this special release for those named Max, the singer repeats the name Max over and over and over and… Well, I think you get the point. Max's of the world unite and listen to "The Max Song."
8. To The Max by (DJ Khaled Feat. Drake)
DJ Khaled and Drake are two of Hip Hop's biggest artists, which is why any one of their collaborations should be added to your playlist immediately. "To The Max" is taken from DJ Khaled's 2017 album Grateful and is a masterpiece of catchy lyrics and great beats and features the vocal talents of Drake.
I could drone on and on about why you should download this song, but there are not enough words to describe why, so just do it!
9. Super Max by Pitstop Boys
Formula one fans, especially those that are also Max Verstappen fans, will get a kick out of the song "Super Max" by the Youtube-famous Pitstop Boys. Released in 2016, the song praises driver Max Verstappen and has the group listing why they love Mr. Verstappen so much.
While the song is in Dutch, the tune is catchy and fun and is sure to bring a smile to your day. Add it to your playlist today, and sing along to this banger.
10. Hey Max by Miguel Bose
Bringing us to the end of our best songs about Max playlist is a Spanish song titled "Hey Max." Recorded by Miguel Bose in 2005, the song features on Bose's album Velvetina and is the perfect addition to our Max playlist.
"Hey Max," tells the tale of a man who seeks to find his place in the world and is a reminder that you are not always well-received wherever you go. At the end of the day, it is up to you to make your own happiness, and what better way to do it than by adding "Hey Max" to your playlist.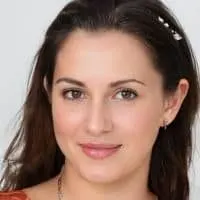 Alexandra loves playing the piano and guitar. She has always been a music lover, but it wasn't until she was in high school that she realized how much she loved to play. It allowed her to express herself without having to be verbally expressive, which is something she found very empowering.