Do you like music that has a hidden or darker meaning than initially thought? This list of the ten best songs about murdering is either dark in nature or laced with puns and hints at murder.
Recorded by artists like the Misfits, Eminem, and even Queen, the songs on this list might just surprise you.
Hold on to your hats as I take you through my list of the best songs about murdering!
1. Pumped Up Kicks by Foster the People
"Pumped Up Kicks," with its fun beat and seemingly innocent lyrics is anything but an innocent song. Released in 2011 by the band Foster the People, the song was released to put a stop to and draw attention to the scourge of mass murders and shootings in America as it talks of a person's revenge.
"Pumped Up Kicks" features on the album Torches and has an impressive 913 million views on YouTube to date, making it one of the most popular songs in the last few decades. Give it a listen and pay close attention to the lyrics when you add "Pumped up Kicks" to your list.
2. Bohemian Rhapsody by Queen
Not even Queen's hot song "Bohemian Rhapsody" is free from scrutiny as it has lyrics that allude to killing someone. Although it is only one small part of the song that focuses on this evil act, it is worth a mention on my list.
"Bohemian Rhapsody" was released in 1975 on Queen's album A Night at the Opera. It has been viewed on YouTube a whopping 1.5 billion times and is still one of the most popular songs by the band.
3. Die, Die My Darling by Misfits
"Die, Die Darling" is a love song with a very big difference and tells the story of a young man who threatens to kill himself when the girl he is seeing wants to break up with him. Talk about desperate!
Released in 1983 on the album Earth A.D./Wolf's Blood, the song is a popular hit from the horror punk band the Misfits and has a sound that was quite ahead of its time. Give it a listen and see just how crazy love can make someone, and remember to add it to your playlist, too.
4. The Long Black Veil by Johnny Cash
Johnny Cash's release of the song "The Long Black Veil" had fans sympathizing with those on death row as it told the tale of a man who is wrongly accused of murder and is now waiting to meet his fate in prison. With the long black veil alluding to the veil worn when someone is electrocuted, the song is a chilling look at the emotions of those on death row.
The song was released in 1965 and featured on Cash's album Orange Blossom Special. Give it a listen to hear Johnny Cash at his best as he sings with so much emotion that it might just make you cry.
5. Psycho Killer by Talking Heads
The Talking Heads were pretty big stars back in the 70s, and their song "Psycho Killer" is one that is still popular today. Recently making a comeback on TikTok, "Psycho Killer" was released in 1977 and sang about a serial killer with multiple personalities.
The chilling song was also featured on the soundtrack for a movie about Jeffrey Dahmer and will make you think back on the terrible murders that Damher committed a few decades ago. Give "Psycho Killer" a listen when you add it to your playlist.
6. '97 Bonnie and Clyde by Eminem
Rapper Eminem received a lot of criticism when he released the song "'97 Bonnie and Clyde" in 1999. The song featured on the album The Slim Shady Ep and was written about his ex-wife Kim and how he wanted nothing more than to murder her.
The rapper went on to say that the song was just a joke, but the damage was done, and the media painted him in a bad light. Say what you like, there is no denying Eminem's talents as a songwriter and performer, and this is what makes his music great.
7. I Shot the Sheriff by Bob Marley
"I Shot The Sheriff" was seemingly written to bring attention to the violence against law enforcement. But, as Bob Marley sings in this hit song, he didn't shoot the deputy, making it less of a war and more about the race issues that many black people were faced with in the 70s.
The song was released in 1974 and featured on the album 461 Ocean Boulevard. "I Shot The Sheriff" was a popular hit and is one of the best songs by the late great Bob Marley.
8. Stan by Eminem (Feat. Dido)
Often described as one of the best rappers the world has ever seen, Eminem has written a few controversial songs in his time. "Stan" was released in 2000 on the album The Marshall Mathers LP and is about a crazed fan who murders his pregnant girlfriend.
The song featured Dido and was a big hit for both stars. Give it a good listen and then add it to your playlist today.
9. He Was My Brother by Simon & Garfunkel
Simon and Garfunkel penned the touching song "He Was My Brother" in 1964 to pay tribute to civil rights activist Andrew Goodman, who was murdered by the Klu Klux Klan. The song was featured on the album Wednesday Morning, 3 A.M.
Civil rights were a big issue in the 60s and had stars using their celebrity status to bring attention to these issues and more that plagued not only America but the world. "He Was My Brother" takes the number nine spot on my playlist and deserves a spot on yours too.
10. Janie's Got a Gun by Aerosmith
Bringing me to the end of my list of songs about murdering is the popular Aerosmith hit "Janie's Got a Gun." While the world thought that the song was about a girl named Janie who was taking revenge on her lover for cheating, the true meaning was soon revealed.
"Janie's Got a Gun" is about a girl who takes revenge on her father as she kills him for sexually assaulting her. Taking inspiration from a Time magazine and Newsweek article on gun violence and child abuse, lead singer Stephen Tyler used his voice to convey an important message about standing up against abuse. Good on you, Stephen!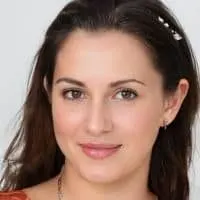 Alexandra loves playing the piano and guitar. She has always been a music lover, but it wasn't until she was in high school that she realized how much she loved to play. It allowed her to express herself without having to be verbally expressive, which is something she found very empowering.