Share on facebook
Share
Share on twitter
Tweet
Share on pinterest
Pin
PTSD is often something that can affect anyone at any time. While more commonly associated with the stress felt by soldiers who have returned from battle, PTSD can also be used to describe any traumatic experience someone has gone through.
Music is often a great source of comfort and therapy for some. This playlist has the best mix of songs that will help you face your trauma head-on and possibly inspire you to overcome it.
Let's get inspired and heal as we go through the ten best songs about PTSD!
1. Zombie by The Cranberries
Often using their music as a platform to bring awareness to social and political injustice, The Cranberries released their hit song "Zombie" in 1994. Taken off the album No Need to Argue, the song is a response to the death of two kids in an IRA bombing in Warrington.
With references to bombs and guns, the song tackles the emotions felt by the Irish people when the Irish Republican Army tried to take over power in the country.
The lyrics "What's in your head?" were a question on the lips of many at the time, and Dolores O'Riodran and her band found the best way to convey what so many were thinking.
2. Brave by Sara Bareilles
The words of others may sometimes feel like they have the power to bring you down, and in an age where technology and the internet make bullying and trolling more prevalent, being brave is often the only way to survive.
"Brave" by American songstress Sara Bareilles is the ultimate pick-me-up as she sings about being brave and overcoming your fears.
Released in 2013, "Brave" features on the album The Blessed Unrest and is an inspirational song that should be on any best songs about PTSD playlist. Turn the volume up for this one.
3. Til It Happens To You by Lady Gaga
Rape can cause significant trauma, leaving scars and emotional pain that lasts for years (if not forever). Lady Gaga stands up and speaks out for all rape survivors in her 2010 song "Til It Happens To You."
Recorded for the movie The Hunting Ground, the song is about the true story of campus rape victims in America. Gaga delivers an incredibly moving vocal performance as she stands up for those affected, sharing the emotions and fear that these victims feel.
4. Whataya Want From Me by P!nk
Past relationships can leave you fearing love and could possibly delay you in finding happiness again. P!nk sings about this fear in her 2010 hit "Whataya Want From Me," describing how the hurt and pain in toxic relationships have broken her ability to trust another man.
Released on the album Greatest Hits… So Far!!!, the song is an emotional ballad that everyone will relate to at one point or another in their life. Add this to your best songs about PTSD playlist and let P!nk's soothing ballad comfort you in times of despair.
5. Survivor by Destiny's Child
Award-winning girl group Destiny's Child will have you singing along at the top of your voice as you listen to "Survivor." Taken off their award-winning album of the same name, the song was released in 2001, catapulting the trio into the limelight.
This is the ultimate girl power song and highlights women's unique ability to overcome the challenges and pain that life throws at them. Play this one on full volume and sing along to this great song.
6. Keep Breathing by Ingrid Michaelson
Depression can hit at any time, often when you least expect it. Dealing with the effects of depression can be a battle on its own and takes willpower, a bit of therapy, and the unwavering support of those around you.
"Keep Breathing" is a song that deals with the emotions you feel when battling depression and is a reminder that better days are possible and are coming.
Released in 2007, the song has featured on Grey's Anatomy and is a brilliant song for those days when you need inspiration.
7. Safe & Sound by Taylor Swift (Feat. The Civil Wars)
This is a must-listen if you feel alone and like nobody is there for you. Recorded in 2012 for the soundtrack to The Hunger Games movie, "Safe & Sound" is a song about looking forward and finding comfort in your friends.
Taylor Swift and The Civil Wars collaborate on this brilliant song that is a must for any best songs about PTSD playlist. Run a bath, turn up the volume on this one, and let "Safe & Sound" help you forget about your hurt and pain.
8. Praying by Kesha
Surviving abuse, whether mental, emotional, or physical, is often difficult when you are made to feel like you are not good enough. Kesha experienced this pain in her life, inspiring the release of the song "Praying" in 2017.
Featured on the album Rainbow, the song reflects the pain she felt and how she overcame the pain and hurt associated with the abuse she suffered. This song is truly goosebumps-worthy and will have you trying to hit that high note as you sing along.
9. Because of You by Kelly Clarkson
Written after her parent's divorce when she was only a child, Kelly Clarkson released "Because of You" on her 2004 album Breakaway. With the lyrics focusing on the divorce's effect on her life, she sings about how she will never let it get her down.
Kelly Clarkson knows just how to add emotion to her songs, and "Because of You" is just another great hit on a long list for this talented singer. Pump up the volume on this track and let your hurt fade away.
10. Numb by Linkin Park
"Numb" is one of the most listened to songs by the band Linkin Park. Released in 2003 on the band's album Meteora, the song tackles the emotions associated with never feeling like you are good enough.
Emotional abuse is as painful as physical abuse and often leaves scars that take a lifetime to heal.
"Numb" is an upbeat rock song that is great for those days when you are angry with your abuser or life in general and brings us to the end of our best songs about PTSD list. This one deserves to be played as loud as possible as you scream along to the lyrics.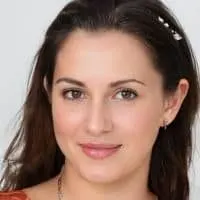 Alexandra loves playing the piano and guitar. She has always been a music lover, but it wasn't until she was in high school that she realized how much she loved to play. It allowed her to express herself without having to be verbally expressive, which is something she found very empowering.