When you think of rain, what comes to mind? For me, it is lonely days staring out the window, waiting for my long-lost love to return to me.
Rain is often used in music to convey sadness or depression and is a popular theme for all genres.
So without further ado, here is my list of the 10 best songs about rain!
1. Purple Rain by Prince
Let's start our playlist with one of the best songs ever written. "Purple Rain" by eccentric singer Prince remains one of my absolute favorites and describes the feeling of being with the one you love when Armageddon comes.
With biblical reference to divine guidance, "Purple Rain" was released in 1984 and featured on the album of the same name. Add this iconic song to your playlist and experience the magic that is Prince.
2. Set Fire to the Rain by Adele
Is any song list really complete without an Adele song? I certainly don't think so, and just had to add "Set Fire to the Rain" to this list. Released in 2011 for the singer's award-winning album 21, "Set Fire to the Rain" is about the freedom you feel when you eventually have the courage to move on from a toxic relationship.
We can all take a page (or even a chapter) out of Adele's book and stand up for ourselves and what we believe we deserve from our partner in a romantic relationship. Grab the wine and your favorite hairbrush as a microphone, and belt out the lyrics to "Set Fire to the Rain".
3. Have You Ever Seen The Rain? by Creedence Clearwater Revival
I have never met anyone who did not know the lyrics to this absolutely iconic song by Creedence Clearwater Revival. Released in 1970, the song "Have You Ever Seen The Rain?" featured on the album Pendulum and is still popular today.
In the song, the rain is a metaphor for the upcoming storm that would see the band splitting. Sadly, we won't be hearing any new hits from this epic band anytime soon, so for now, add "Have You Ever Seen The Rain?" to your playlist and enjoy 70s music at its best.
4. Umbrella by Rihanna (Feat. JAY-Z)
I bet many people want the type of love that Rihanna sings about in her song "Umbrella." Featuring the vocal talents and rapping of none other than JAY-Z, the song describes the type of relationship that the singer has with her beau, as she vows to protect him from everything.
"Umbrella" was released in 2007 and featured on Riri's album Good Girl Gone Bad. Say goodbye to hate and fear and say hello to love and passion when you give this song a listen.
5. Here Comes The Rain Again by The Eurythmics
The rain can be used to describe memories, no matter how good or bad, as seen in this 1983 song by the hit band Eurythmics. Annie Lennox and Dave Stewart teamed up to create "Here Comes the Rain Again" as a way to express the good and sometimes the bad that comes with being in a relationship.
Featured on the album Touch, "Here Comes the Rain Again" has an electronic sound that will get you and your girlfriends on the dance floor when you play it at your next party. Remember to turn up the volume on this one.
6. It's Raining Men by The Weather Girls
The Weather Girls gained instant fame with the release of their song "It's Raining Men." A song about a single woman on the prowl for men, "It's Raining Men" was released in 1982.
Though men do bring trouble and chaos, we simply cannot live without them, and this song is a great pick-me-up when you have had your heart broken and are looking for a rebound. Grab your girlfriends, head down to the club, and dance the night away to the sound of The Weather Girls belting out, "It's Raining Men."
7. Rain On Me by Lady Gaga (Feat. Ariana Grande)
Lady Gaga and Ariana Grande teamed up on this 2020 track that was featured on Gaga's album Chromatica. While the rain in the title refers to the tears we often shed after a breakup, Gaga puts her own spin on it and uses it to describe the copious amount of alcohol she drank to get herself through a painful breakup.
Two of modern music's stars give us a performance that is simply out of this world! Give "Rain on Me" a listen and be sure to add it to your best songs about rain playlist.
8. I'm Only Happy When It Rains by Garbage
Garbage was the ultimate grunge band back in the early 90s. And while we have not heard much from them since, their iconic music is enough to get us through the day. "I'm Only Happy When It Rains" is a song about embracing life's challenges and accepting that they are only there to make us more courageous and stronger.
Released in 1995, the song featured on the band's album Garbage and is a great pick-me-up for those dark days when we feel that everything is just too much to handle.
9. Raindrops Keep Fallin on my Head by B.J. Thomas
Only B.J Thomas could take the lemons that life throws at us and turn them into a hit song. Released in 1969, "Raindrops Keep Falling on my Head" is so optimistic that it can make even the dullest day seem bright.
They just don't make classic music like this anymore, which is why we need to treasure these classic hits that will always sound good.
10. Fire and Rain by James Taylor
James Taylor sings his heartbreaking song "Fire and Rain" with so much emotion that you just want to reach out and comfort him with the tightest hug. Written after the sudden death of a close friend to suicide, Taylor recorded "Fire and Rain" at a time when the pain of it all was just too much.
James Taylor brings us to the end of our best songs about the rain list. For a more modern take on the song, be sure to check out English songstress Birdy's take on "Fire and Rain."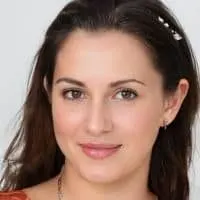 Alexandra loves playing the piano and guitar. She has always been a music lover, but it wasn't until she was in high school that she realized how much she loved to play. It allowed her to express herself without having to be verbally expressive, which is something she found very empowering.