What does satisfaction mean to you? For many musicians, it is about sexual gratification, while others sing about satisfaction as a form of self-acceptance.
There are so many songs about satisfaction, and choosing only ten songs for this list was tricky.
So without further ado, here is my list of the best songs about satisfaction!
1. (I Can't Get No) Satisfaction by The Rolling Stones
The Rolling Stones released their classic song "Satisfaction" in 1965 on the album Out of Our Heads. A story of sexual frustration and the battle to find a girl while on tour, the song has one of the most recognizable melodies in music.
The Rolling Stones were once hailed as the biggest rockstars in the world, and their music is still popular today. "(I Can't Get No) Satisfaction" takes up the number one spot on my list. Give it a listen today and experience the sound of The Rolling Stones at their best.
2. Satisfaction by Aretha Franklin
Aretha Franklin wows with her cover of the iconic song Satisfaction, originally released by The Rolling Stones in 1965. Recorded for the album Aretha Arrives, Franklin's version of this classic was released in 1967.
Aretha makes this song her own as she sings about the battles of finding someone to have a relationship with on tour. Give this version of the original a listen when you add it to your satisfaction song list. Aretha is not the queen of soul for nothing; she adds a unique flair to just about any song she covers.
3. I Can't Get Me No Satisfaction by Devo
Devo put their own spin on a classic song about satisfaction with the release of "I Can't Get Me No Satisfaction" in 1978. The song is featured on the band's album Q: Are We Not Men? A: We Are Devo!, and saw the band's introduction to the music scene.
With a bit of a 60s psychedelic sound, the song is a must-listen for fans of the original by The Rolling Stones. Give this one a listen today!
4. Satisfaction by John Legend
John Legend fights his urge to belong in his 2008 song "Satisfaction." Taken from the album Evolver, the song has Legend wondering why he is not good enough for his lover. You can hear the emotion in this song, which, paired with a groovy beat, is great for those lazy days.
"Satisfaction" makes it to number four on my list. Be sure to add it to yours and fall in love with John Legend's voice. If you don't already do so, you will be calling yourself a fan of Legend once you have heard this song.
5. Feelin' Satisfied by Boston
The 70s band Boston is known for their energetic, electric music; their song "Feelin' Satisfied" is a perfect example. Released in 1978 on the album Don't Look Back, the song is about enjoying rock and roll music as it should be enjoyed.
Rock along with Boston when you play "Feelin' Satisfied" on high volume. It is the perfect addition to my playlist and should be on yours too. Pump up the volume on this 70s track and enjoy rock music as it was meant to be enjoyed.
6. Satisfaction by SiR
SiR brings us a brand new hit with the release of his song "Satisfaction," a song about the feeling of wanting what you can't have. The song has a funky beat that is perfect for your 2022 playlist.
"Satisfaction" was released this year on the album Satisfaction and has that new-age sound that more modern folk will love. Give it a listen and fall in love with SiR. Don't forget to add it to your playlist. I have a feeling that we will hear the name Sir a lot more from now on, so watch this space!
7. Satisfied by Chris Tomlin
You never have to question the love of the Lord, as Chris Tomlin sings in his song "Satisfied." Taken off the album Holy Roar, "Satisfied" was released in 2018 along with other Christian hits that speak of God's love.
We all need reassurance of our worthiness and faith now and then, and "Satisfied" is a song that will reassure you that you are enough. Praise the Lord and add this beautiful song to your music library. It is not often that a Christan song makes it onto my list, but this beauty truly deserves a spot.
8. Satisfaction Guaranteed by Harold Melvin and The Blue Notes
Harold Melvin and The Blue Notes set the Soul Train stage alight with their song "Satisfaction Guaranteed." A song about satisfying your lover, "Satisfaction Guaranteed," was released in 1973 on the Black and Blue album.
Give one of Motown's legends a chance when you listen to "Satisfaction Guaranteed" to cheer yourself up. This perfect get-up-and-go song features the powerful voice of one of Motown's biggest names paired with the iconic band The Blue Notes. Dance the night away when you add "Satisfaction Guaranteed" to your Motown playlist.
9. Satisfaction by Eve
Female rapper Eve wows with her 2002 release of the song "Satisfaction." A fresh approach compared to some of the other great songs on this list, "Satisfaction" was recorded for the rapper's album Eve-Olution.
"Satisfaction" is a song about self-acceptance and knowing that you are worth it. Eve tells it exactly like it is in this tongue-in-cheek song about self-praise. Eve doesn't hold back as she sings "Satisfaction," and neither should you when you play this song on full blast.
10. Satisfaction by Benny Benassi
An entry by the infamous DJ Benny Benassi brings me to the end of my list of the best songs about satisfaction.
Featuring raunchy lyrics that allude to a sexual act, the song (and more so the video) was huge on the club scene worldwide and had girls swinging their hips along to the beat. While the video had me puzzled as to why power tools were considered sexy, we all loved it nonetheless.
"Satisfaction" was released in 2003 on the album Hypnotica. Travel back in time and give this now-iconic club anthem a good listen when you add it to your party playlist for a guaranteed good time. Who knows, it might inspire some dance moves that you thought were cool back in 2003.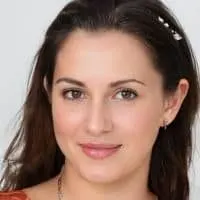 Alexandra loves playing the piano and guitar. She has always been a music lover, but it wasn't until she was in high school that she realized how much she loved to play. It allowed her to express herself without having to be verbally expressive, which is something she found very empowering.