Share on facebook
Share
Share on twitter
Tweet
Share on pinterest
Pin
Growing up, you, too, probably dreamed about the future. Where would life take you? And what changes could you expect?
The future is also a popular theme in music, and choosing only ten songs for this list was rather tricky as there were so many amazing songs to choose from.
So without further ado, here is my list of the 10 best songs about the future!
1. My Future by Billie Eilish
Released in 2020, "My Future" by Billie Eilish is a dreamy song about learning to truly love yourself before you can love another. With a soulful sound, Eilish will blow you away with her vocal performance on this song featured on the album my future.
A great start to our best songs about the future playlist, "My Future" is great for those car rides to nowhere in particular. Add it to yours today and let Billie Eilish transform your day and teach you to love yourself.
2. Future Proof by Massive Attack
Eerie and psychedelic. These are just two words that can be used to describe "Future Proof" by Massive Attack. Released in 2003 on their hit album 100th Window, the song is about the effect of drugs that are often used to help treat anxiety, depression, and many more mental disorders.
With a techno sound to it, the song can take on different meanings for listeners and is really open to interpretation. Add this to your playlist today, and let the music guide you as you decipher what the lyrics mean to you.
3. Dear Future Husband by Meghan Trainor
Meghan Trainor snapped back with the release of her 2014 hit "Dear Future Husband." Adopting a more "old-school" approach to marriage, she wants to live the more stereotypical life of wives in the 50s.
Featured on the album Hot Summer Hits 2015, the song was slated by critics for its gender-stereotyping as it focuses on the gender roles of men and women.
This is definitely not something you would expect from a female singer in modern times, but perhaps it was done intentionally as the song gained much publicity.
4. Future Lovers by Madonna
While the meaning of this 2005 hit song by Madonna is not clear, many have said that "Future Lovers" is more about spirituality than finding actual love in the future.
Spirituality can take on many forms and, contrary to popular belief, is not always about religion but being in tune with yourself and the world around you.
Featured on the album Confessions On a Dance Floor, "Future Lovers" has a psychedelic sound to it that is sure to add some depth to your best songs about the future playlist.
5. Future by Paramore
One of Paramore's most underrated songs, "Future" is truly a song with a difference. With a folksy feel to it, the song explores the possibilities of moving on from past hurt and finding happiness in life.
Released in 2013 on the album Paramore, "Future" deserves a spot on the best songs about the future playlist for its sound and the emotion that it evokes. This song is great to listen to while driving in your car but can also be enjoyed while lying in bed on a rainy day.
6. A Better Future by David Bowie
David Bowie is known for his cooky yet relatable songs, and the hit "A Better Future" is just another hit track in a long line of fantastic songs from the legend himself. Describing the need for a better future for all, Bowie captures what we all feel as we go through life.
"A Better Future" was released in 2002 and featured on Bowie's album Heathen. Add some David Bowie to your day today and experience truly great music as you listen to this great song.
7. Future Nostalgia by Dua Lipa
Artists quite often have a hard time coming up with fresh new music. Even stars like Dua Lipa go through the motions as they try to stay in the spotlight by releasing new music as often as they can. This singer is most definitely doing something right when she makes new music, as can be heard in the 2020 release of "Future Nostalgia."
The song, which is featured on the album Future Nostalgia, describes the difficulty in creating new songs while trying to keep the sound that you are known for. What do you think? Give this song a lesson, and you decide if this is a hit or a miss for Ms. Lipa.
8. Futures by Jimmy Eat World
Jimmy Eat World frontman Jim Adkins confirmed in an interview that the song "Futures: is about none other than George Bush. Unhappy with the former president's way of running the country, the band used their celebrity status to share political views.
Many American citizens wished for a better future when Bush would step down, and the band spoke of this future in "Futures," which was released in 2004 and featured on the album of the same name.
9. Welcome to the Future by Brad Paisley
No best songs about the future playlist is complete without at least one country song. "Welcome to the Future" by country singer Brad Paisley is the perfect addition. Released in 2009, the song featured on the album American Saturday Night.
The song covers three generations of men, each with their own story and dreams for the future. For that great country sound with a bit of personal meaning, "Welcome to the Future" is a must-listen and deserves to be played on loud.
10. Future Reflections by MGMT
"Future Reflections" by MGMT has a psychedelic trance-like sound that will have you captivated from the very first bar. Telling of a dream of an island-living future, the song has a great beat.
Released in 2007 and featured on the album Oracular Spectacular, the song brings us to the end of our best songs about the future playlist at number ten. Add this to your playlist today and daydream of a better future that might or might not become a reality. Who knows.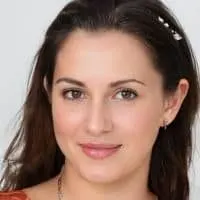 Alexandra loves playing the piano and guitar. She has always been a music lover, but it wasn't until she was in high school that she realized how much she loved to play. It allowed her to express herself without having to be verbally expressive, which is something she found very empowering.