We all have that special person we still regret giving up, no matter how long ago it might have been or what the situation was. The one that got away is a common theme in music and has been covered by various popular artists over the last few decades.
This list of songs will have you thinking about that special someone as you relive the memories you shared with them.
So without further ado, here is my list of the best songs about the one that got away!
1. The One That Got Away by Katy Perry
Katy Perry is first up on my list with her heartbreaking song "The One That Got Away." Recorded in 2010 for the album Teenage Dream, the song is about her childhood love and how she regrets giving up the relationship that she shared with this person.
"The One That Got Away" is a real tear-jerker and might just have you in tears as you hear Perry reliving the memories of someone she truly loved and how they grew apart. Add it to your playlist, and remember to have the tissues handy.
2. Happier by Ed Sheeran
Watching the one you love move on to another relationship can be tough. Ed Sheeran sings about these emotions in his song "Happier," which was recorded in 2018 for his Divide Deluxe album.
Singing about his wishes for them to be happy in life, Sheeran masks his own sadness as he battles to come to terms with the painful realization that this girl is no longer his and has created a new life with someone else. Share the pain and heartbreak with Ed when you listen to "Happier" on your breakup playlist.
3. Someone Like You by Adele
Is it possible to listen to an Adele song without feeling like she is singing about your life and experiences? I don't think it is, and "Someone Like You" is quite possibly one of the most relatable songs that deal with the heartache of watching someone you love be happy with someone else.
Recorded in 2011 for the award-winning album 21, the song describes the feelings of wishing you could still be with that person but wanting them to be happy as she sees him at his wedding. Add "Someone Like You" to your list of sad songs, and sing your heart out to this relatable song about failed relationships.
4. Back to December by Taylor Swift
"Back to December" was a groundbreaking song for Taylor Swift as she uses music to apologize to her ex-boyfriend Taylor Lautner for her part in the problems that caused the breakdown of their relationship. Finally admitting that she, too, was to blame, the song was released in 2010 on the album Speak Now.
Swift is known for writing scathing songs about her own relationships but has never revealed who the songs are about, making "Back to December" quite a change from her usual content. Listen to her full apology to Lautner when you listen to "Back to December," as it features at number four on my list.
5. When I Was Your Man by Bruno Mars
Do you ever wonder if someone who broke your heart regrets their actions? Do you think they wish they could have done things differently? Bruno Mars has us thinking that they do with his heart-wrenching song "When I Was Your Man."
This song is a bit different from the others on my list and is sung from a man's point of view about what he wishes he had done to make the relationship work. "When I Was Your Man" was released in 2012 and featured on the singer's second album, Unorthodox Jukebox.
6. I Never Told You by Colbie Caillat
Relationships require hard work and effort from both sides. Colbie Caillat knows this and sings about wishing she had worked harder and told her beau that she loved him more in "I Never Told You." The song was released in 2009 on the album Breakthrough and had Caillat reliving the painful memories of her past relationship.
Join Colbie on her emotional journey when you listen to "I Never Told You" at full volume while crying your eyes out and thinking about the things you should have said to make your partner stay.
7. Should've Kissed You by Chris Brown
Chris Brown's song "Should've Kissed You" will have you wishing you made a move after meeting what could have been the one. Released in 2011, the song features on the album F.A.M.E and has the singer coming to terms with letting his love go.
A relationship needs to be nurtured, and you should never leave things unsaid. Take some tips from Chris Brown when you add this R&B song about regret to your playlist of the best songs about love, heartache, and the one that got away.
8. Thinking Of You by Katy Perry
Have you ever wondered what the one who got away is doing in life? Are they happy? Did they fulfill their dreams? If you have ever had these thoughts, you need to listen to Katy Perry's song "Thinking of You," which sees the singer wondering these exact things.
Recorded in 2008, "Thinking of You" is featured on the album One of the Boys and is a heartbreaking song about remembering the love that you had to let go of. No matter how much time has passed, that person still holds a place in your heart, and if Katy Perry's song is anything to go by, they always will.
9. Do You by Ne-Yo
R&B star Ne-Yo is no stranger to love and heartbreak. His 2007 hit song "Do You" is about just this, and sees the singer thinking of his ex and wondering if she thinks of him too. "Do You" was recorded for the album Because of You and is about all the questions he wishes he could ask his ex but will never have the chance to.
One can't help but feel sorry when you listen to the pain in Ne-Yo's voice, and this song might just evoke a few tears, so grab the tissues and give "Do You" a listen today.
10. Moonlight by Ali Gatie
I will be perfectly honest when I say that I had never even heard of Ali Gatie before today, but I am proud to say that I'm a fan of his for life after listening to his 2019 song "Moonlight." A song about the feelings Gatie has about the woman he loves, "Moonlight," has an R&B feel and is featured on the album YOU.
"Moonlight" takes up the number ten spot on my list of songs about the one that got away and is a must-listen that will have you wishing you could go back in time or feeling like you are in a dream. Give it a listen today, and remember to add it to your playlist.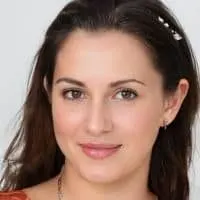 Alexandra loves playing the piano and guitar. She has always been a music lover, but it wasn't until she was in high school that she realized how much she loved to play. It allowed her to express herself without having to be verbally expressive, which is something she found very empowering.