When I think of swamps, my childhood favorite Shrek comes to mind. While searching for the perfect songs for this list, I was blown away by the sheer amount of songs available.
From country songs to punk hits, there is a mix of all music genres, making it the perfect list for every swamp-lover to enjoy.
So without further ado, here is my list of the best songs about the swamp!
1. The Swamp Song by Oasis
This 1995 release of "The Swamp Song" from English rock band Oasis takes up the number one spot on our best swamp songs list and is featured on the album (What's The Story) Morning Glory.
While the song has no lyrics and is essentially just an instrumental masterpiece, band members have alluded to the song being about the pressures of being in a group and their fight to make it to the top. This song is great for those days when you need to close your eyes and clear your mind to get your head back in the game.
2. Swamp Witch by Jim Stafford
Jim Stafford tells the tale of Hattie, a witch that roamed the bayous of a small town in America. With vivid imagery, you will feel like you are walking the same path the witch might have walked.
"Swamp Witch" was recorded in 1974 and featured on the album Jim Stafford. Cuddle up close to someone special as you listen to this eerie story about one of America's most infamous witches told in a way that only Jim Stafford can.
3. Swamp Music by Lynyrd Skynyrd
Lynyrd Skynyrd mixes their signature sound with a country tune in their song "Swamp Music." Released in 1974 on the album Second Helping, the song is about life in the swamps in old Alabama.
"Swamp Music" gives us a glimpse into the lives of riverboat workers in the South and tells of their daily sights, and life, while singing the blues. The song has a great tune and is perfect for those Sunday barbecues while sipping a beer.
4. Swamp by Talking Heads
The band Talking Heads have never openly spoken about the meaning of their 1983 song "Swamp," but looking at the lyrics, some people believe the song is about capitalism and greed.
I'll let you decipher your own meaning for "Swamp" when you listen to this song taken from the band's album Speaking Tongues. Add it to your songs about swamps list today and enjoy some good old 80s music.
5. I'm From The Swamp by BonTana Honcho
Warning! Explicit lyrics ahead.
It is fairly rare for a rapper to sing about a swamp, but that's what makes this 2018 release by BonTana Honcho a must-listen! "I'm From The Swamp" is one of the rapper's first singles and was released on an album of the same name.
Singing about his roots in the Swamp, it is hard to tell if he means that he is from a small town or if the Swamp refers to a specific neighborhood.
Regardless of the meaning, the song has an interesting use of imagery to describe Honcho's life so far. Add it to your playlist today, but remember not to play it around the kids.
6. Swamp Witch by Mister Unit
Small-town living can be brutal, as Mister Unit sings in his 2022 release of "Swamp Witch." Featured on the album Wake me when we get to Utopia, the song refers to an ex-girlfriend as the "Swamp Witch" and details all the negative aspects of their relationship.
If you like rock music that features amazing guitar solos and edgy drum beats, you will love Mister Unit's "Swamp Witch." Give it a thorough listen, and you might also fall in love with the song and the band.
7. Swamp Song by Blur
1999 saw the release of Blur's 6th studio album named 13. One of the best songs on the album has to be "Swamp Song." With that characteristic sound that fans love and expect from the band, the song has a dreamy or psychedelic effect as it describes the effects of heroin and getting high.
The song is all over the place and elicits a slightly panicked feeling when you listen to it, so play it only if you love the band and know its sound. The song left me feeling uneasy, and with the sound and tone of the song being so chaotic, it was hard to concentrate on the lyrics.
8. The Legend of Wooley Swamp by Charlie Daniels
Country music and swamps seem to go hand in hand. But, "The Legend of Wooley Swamp" is far from being just another song about a swamp by a country band and has a truly unique sound. I had never really listened to the singer before this, but I think it is safe to say that I am – and forever will be – a fan of Charlie Daniels.
"The Legend of Wooley Swamp" was released in 1980 and featured on the album Full Moon. It sounds more like a ghost story than a happy tale of life in the Bayou as it describes an older man who hides in the woods and hoards his money. Please give it a listen, and you, too, will be hooked on the incredible sound of Charlie Daniels.
9. Swamp Dogs by The Sewer Buddies
This one's for the kids but can be enjoyed by anyone who loves punk music and super catchy lyrics. Released in 2020, the song "Swamp Dogs" features on the album Butt Brains.
Add it to your swamp songs playlist and rock along to the beat. Just a word of warning, though, the song might be stuck in your head for days.
10. Chloe (Song of the Swamp) by Louis Armstrong
You won't find a better song about swamps than this offering by Louis Armstrong. Who knew a song about a swamp could sound this good? With that croon that made the singer famous, Armstrong released "Chloe (Song of the Swamp)" in 1952.
While this is a cover of the original released in 1927, nothing comes close to Louis's version, which is why it takes up the coveted last spot on our songs about the swamp playlist. Add it to yours today, and experience the incredible voice of Louis Armstrong.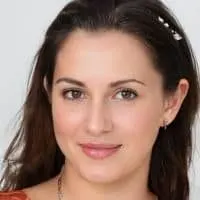 Alexandra loves playing the piano and guitar. She has always been a music lover, but it wasn't until she was in high school that she realized how much she loved to play. It allowed her to express herself without having to be verbally expressive, which is something she found very empowering.