Aaah, love. We all want love and to be loved. For some, it comes easy, and they find "the one" fairly young in life. For others, however, finding love can take them their whole life.
Think back to your first love – the one who made your heart swoon and your knees go weak whenever you were around them. Are you still with that person today?
In this article, I will be diving into the 10 best songs about young love!
1. Teenage Dream by Katy Perry
Katy Perry knows a thing or two about young love as she sings about just that in her 2010 release of "Teenage Dream." Recorded for the album Teenage Dream, the song is about how love makes her feel young again.
Although Perry has suffered one heartbreak after another, her songs tell a different story, and even in the worst times, she believes love conquers all.
We could all follow her lead and take a page out of Katy Perry's book and believe in love when we add "Teenage Dream" to our library and lives.
2. Young Love by Air Supply
Taking us right back to the 80s is Air Supply's hit song "Young Love." The band sings about how incredible young love can be with its melodic sound and dramatic chorus. Describing love as strong and how it is meant to be, there is no sweeter love song than this 80s hit.
Released in 1982 for the album Now and Forever, "Young Love" is a song for lovers. Dedicate to your lover today and dance the night away.
3. Baby by Justin Bieber (Feat. Ludacris)
With just over 2.8 billion views on YouTube alone, I doubt there is a single person alive today that has not heard this sweet song about young love by Justin Bieber. Released in 2010 on the singer's debut album My World 2.0, "Baby" was the start of a successful career for Bieber.
Featuring Ludacris, the song has become somewhat of an anthem for young love and continues to be popular today. Experience young love at its best when you add "Baby" to your best songs about love playlist.
4. The Only Exception by Paramore
Paramore is known for their unique pop/punk sound, and the release of "The Only Exception" in 2009 introduced us to a completely new sound for the band. Singing about her parent's divorce and the effect it had on her views on love, Hayley Williams gives a powerful yet heartbreaking vocal performance as she sings about finding love despite her pain.
"The Only Exception" was recorded for the album Brand New Eyes and made it onto our playlist at number four.
5. Crush by David Archuleta
Do you still remember what it was like having your first crush? Those intense feelings that you didn't know how to handle, the sleepless nights. David Archuleta captures this feeling perfectly in his 2008 song "Crush." Young love can be scary, but with songs like "Crush," your feelings might just be a little easier to handle.
Give this song a listen as you think back to your very first crush. "Crush" was recorded for the album David Archuleta and has amassed a whopping 143 million views on YouTube since its release.
6. The One That Got Away by Katy Perry
We all have that one lover that we will never forget – the one that changed how we felt about life and love. I often sit back and think about mine, and even more so when the song "The One That Got Away" by Katy Perry is playing. Taken from her album Teenage Dream, this 2010 song is the perfect song for those who are still pining for that first love.
"The One That Got Away" features on our list at number six. Add it to yours today, and let those memories of "the one" come flooding back.
7. Love Story by Taylor Swift
While Romeo and Juliet's love story was doomed from the start, Taylor Swift's song "Love Story" brought her much fame and fortune. Released in 2008 on her album Fearless, "Love Story" is a sweet song about young love and finding the one.
Recently featured on the popular video sharing application TikTok, the song is still fiercely popular in 2022, giving fans a chance to experience Taylor at her best. Give it a listen, and you, too, can dream of a love story like the one Taylor sings about.
8. Jessie's Girl by Rick Springfield
Have you ever had the misfortune of falling in love with a girl or guy that belongs to someone else? Rick Springfield's 1981 song "Jessie's Girl" tackles the troubles that come with loving someone you know you can never have. Young love can be complicated, and a love triangle can be even more complicated.
Let your mind travel back to the 80s by adding "Jessie's Girl" from Springfields' album Working Class Dog to your favorites.
9. Teenage Dirtbag by Wheatus
Thanks to a viral trend sweeping across the world, "Teenage Dirtbag" has come back in 2022. Recorded in 2000 for the album Wheatus, the song tells the tale of falling in love with a girl who is completely out of the singer's league.
We all had that one girl who seemed too good to be true in high school, and "Teenage Dirtbag" might just bring back some memories of your youth. Give it a listen today, and participate in the viral challenge… If you dare!
10. Young Love by Sonny James
What better way to end our best songs about young love playlist than with an entry from 1956? "Young Love" by Sonny James is one of the first songs about the type of love you experience when you meet your first love. It is a sweet song with that great classic sound that was so popular then.
Add "Young Love" to your playlist today, and hold the one you love close as you dance to this beautiful love song.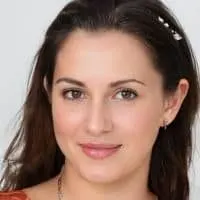 Alexandra loves playing the piano and guitar. She has always been a music lover, but it wasn't until she was in high school that she realized how much she loved to play. It allowed her to express herself without having to be verbally expressive, which is something she found very empowering.