Akon is a talented artist in his own right. Born in St. Louis, Missouri, the singer has released a string of hit songs. But, it's his collaborations that have gained him his fans, and the artists he teams up with are vast and varied.
I have compiled this list of the best songs featuring Akon for your listening pleasure. From Dr. Dre to David Guetta, the collaborations on this list are truly surprising and should make for easy listening.
So without further ado, here is my list of the best songs featuring Akon!
1. I Tried by Bone Thugs-N-Harmony (Feat. Akon)
"I Tried" is a collaboration between Bone Thugs-N-Harmony and Akon and was released in 2007. The song tells the tale of black men in the hood in America and their attempt to shake the stereotypes that they all face when trying to be and do better.
The song was recorded for the album Strength & Harmony and takes up the number one spot on my list of the best songs featuring rapper and singer Akon.
2. Still Will by 50 Cent (Feat. Akon)
Thugs have a tough persona to maintain, which is what 50 Cent is trying to do in the song "Still Will," which was released in 2007. While this is a clean version of the original song "I'll Still Kill," the lyrics are still pretty intense as he sings of maintaining his power.
"Still Will" was recorded for the album Curtis and features singer Akon. The song is exactly what you would expect from this hardcore rapper and is perfect for my songs featuring Akon list.
3. Sexy Chick by David Guetta (Feat. Akon)
This club hit by DJ David Guetta and Akon is perfect for that summer pool party. Released in 2010, "Sexy Chick" sees the duo describing the type of women that hang out at the club. While she may be a bit on the promiscuous side, the singers tend to see her good side and love her for who she really is.
"Sexy Chick" features on Guetta's album One Love and deserves to be played on full volume to truly be enjoyed. Crank it up and dance along to "Sexy Chick."
4. Celebration by Madonna (Feat. Akon)
Madonna loves celebrating so much that she wrote an entire song to commemorate celebrating anything and everything. The song "Celebration" features none other than Akon and has a great beat that is perfect for parties.
"Celebration" was released by this unusual pair in 2009 and is taken off Madonna's album Celebration. Celebrate the good times when you add "Celebration" to your Akon playlist.
5. Let It Go by Wiz Khalifa (Feat. Akon)
Wiz Khalifa and Akon team up for this song about overcoming obstacles in life and moving forward no matter how hard it may be. "Let It Go" was recorded in 2012 for the album O.N.I.F.C and is a rap song with a difference.
While the rapping might seem heavy, the song is a sad truth for many people out there today and is one of the most relatable songs on my list. Add it to yours today and enjoy this rap classic by Wiz Khalifa and Akon.
6. Heatwave by Robin Schulz (Feat. Akon)
Love has been described in different ways by different artists. But only Robin Schulz describes love as being like a heatwave – intense and hard to escape. His 2015 hit "Heatwave" features Akon and was released on the album Sugar.
If you've ever experienced love like this, you can consider yourself lucky. And for those who haven't, give "Heatwave" a listen as you dream of a love that will leave you feeling like you have a heatstroke.
7. Til The Sun Rise Up by Bob Sinclar (Feat. Akon)
Bob Sinclar and Akon team up in this 2017 song about needing a lover by your side until the sun comes up. "Til The Sun Rise Up" was recorded for the album of the same name and is perfect for your club mix playlist.
Add this epic song to your playlist and dance the night away. "Til The Sun Rise Up" features at number seven on my list. I promise that it will add just the right amount of flavor to your night.
8. Who Dat Girl by Flo Rida (Feat. Akon)
Beauty is skin deep – or so they say. But Flo Rida agrees and doesn't really care what someone looks like as long as they love him. This is the subject of the song "Who Dat Girl" by Flo Rida, which features Akon.
Released in 2010, the song featured on the album Only One Flo (Part 1). If you, too, believe that love matters more than someone's looks, give this great track a listen today.
9. Kush by Dr. Dre, Snoop Dogg & Akon
Dr. Dre sings about the "high" life in Kush. Featuring the vocal talents of Snoop Dogg and Akon, the song is about drugs and the feeling they give you when you smoke them. We all know that Snoop Dogg is a fan of marijuana, so this collaboration comes as no surprise.
"Kush" was released in 2010 on the album Kush and is a rap collaboration of some of the biggest names in the rap industry. If you like rhymes that flow, you will love this song. Give it a listen today and see what you think.
10. Don't Believe Em by Busta Rhymes (Feat. Akon & T.I.)
Before Eminem came out with his fast beats, Busta Rhymes was known for rapping so fast that it was hard to copy him. Now teaming up with Akon and T.I, Rhymes released his song "Don't Believe Em" in 2009 on the album Back On My B.S.
The song is about pushing on and never giving up despite what others think and say, and it is truly a powerful song about being true to yourself. Show the world the finger when you add "Don't Believe Em" to your playlist of the best songs featuring Akon.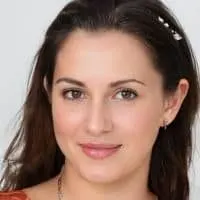 Alexandra loves playing the piano and guitar. She has always been a music lover, but it wasn't until she was in high school that she realized how much she loved to play. It allowed her to express herself without having to be verbally expressive, which is something she found very empowering.