Love him or hate him, there is simply no denying that Jamaican rapper Sean Paul is a lyrical genius. While the artist has released several albums of his own music, he is also popularly featured on some of the biggest hit songs of the century.
Collaborating with Sia, Anne Marie, and Beyonce, he is responsible for adding some Jamaican flavor to songs we all know and love.
So without further ado, here is my list of the best songs featuring Sean Paul!
1. Cheap Thrills by Sia featuring Sean Paul
First up on my list is the hit song by singer Sia. Released in 2017 on the album Barbie: GIRLS COLLECTION, "Cheap Thrills" is a song about how money is not always necessary to have fun.
The song sees Sia and rapper Sean Paul teaming up to create a song that is perfect for any party and has a fun reggae-sounding beat. Add "Cheap Thrills" to your party playlist and have a good time with Sia and Sean Paul.
2. Come Over by Estelle featuring Sean Paul
Estelle wants her lover to come over for a "visit" in this 2008 song that features Sean Paul. Released on the album Shine, "Come Over" has an island feel that, when paired with the sultry lyrics, is the perfect song to dedicate to that special someone.
"Come Over" makes for easy listening and is a perfect addition to your Sean Paul playlist. The song features at number one on my playlist. Give it a listen and get swept away with the sexy sound of one of the best collaborations between Estelle and Sean Paul.
3. Baby Boy by Beyoncé featuring Sean Paul
You know you have made it big when Beyoncé asks you to collaborate on one of her biggest hits from 2003. "Baby Boy" is featured on the album Crazy in Love and is a song that sees the singer explaining her feelings for the man she loves.
Sean Paul added his unique sound to the song, and it became a popular hit for both artists. Listen to "Baby Boy" today when you add it to your playlist of the best song that features Sean Paul.
4. Contra la Pared by J. Balvin featuring Sean Paul
Stop what you are doing right now and listen to "Contra La Pared." Released in 2019 by Spanish singer J. Balvin, the song featured Sean Paul and won a Lo Nuestro award for Crossover Collaboration of the year.
The song is in Spanish, and the lyrics speak of a woman who has her man right where she wants it. There is also an English version available, but somehow it just doesn't sound as good as the original. Be sure to give this collaboration a listen and add it to your playlist.
5. Dynamite by Sia and Sean Paul
2022 once again saw Sia and Sean Paul collaborate on his new song, "Dynamite." Released on the album Scorcha, the song sees the pair come together to explore just how powerful love can make you feel.
Celebrate the magic of being in love when you listen to "Dynamite," as it features at number five on my list. Who doesn't love a bit of Sia with Sean Paul's Carribean twist?
6. How Deep is Your Love by Kelly Rowland and Sean Paul
Kelly Rowland had a pretty successful solo career once she left Destiny's Child and released this duet with Sean Paul in 2012. The song is about telling that someone special just how much they really mean to you and has an R&B feel to it.
Although Sean Paul and Kelly Rowland make for an unusual collaboration, it somehow just works and truly deserves a spot on your playlist of love songs. Dedicate "How Deep is Your Love" to that special someone and have them melt in your arms.
7. Give it to You by Eve featuring Sean Paul
American rapper Eve made a smart choice when she collaborated with Sean Paul on her 2007 hit song "Give it to You." The song was featured on the singer's album Here I Am and is a great song about giving your all to the one you love.
No one ever wants to feel like they are with someone that doesn't truly love them, and "Give it to You" is all the reassurance you will need to give your lover that they are loved when you dedicate it to them on your playlist of songs about love.
8. Boasty by Wiley featuring Sean Paul, Idris Elba, and Stefflon
The 2018 release of "Boasty" saw a rather unusual collaboration between rapper Wiley and Sean Paul, Idris Elba, and Stefflon. The song is about someone who loves to boast but is popular for the collaboration rather than the actual song content.
"Boasty" quickly became a big hit that saw fans of the artists in awe as they listened to one of the best rap collaborations of the year. Give it a good listen, and you, too, will understand why "Boasty" made it onto my list.
9. Make My Love Go by Jay Sean featuring Sean Paul
Jay Sean is known for his new-age love songs that are based on the singer's own relationships. This 2016 release that features the vocal performance of Sean Paul has to be one of the best and is considered a bittersweet love song that sadly ended in heartache.
"Make My Love Go" was based on the relationship between the singer and his girlfriend at the time and has a great tune. Add it to your heartbreak playlist and grab the tissues as you listen to the words of the song.
10. Rockabye by Clean Bandit featuring Anne Marie and Sean Paul
With just over 2.7 billion views on YouTube, 2018's hit song Rockabye is by far the most popular on my list of songs featuring Sean Paul. The song was released by Clean Bandit and featured Anne Marie and Sean Paul belting out the lyrics of the year's hottest song.
"Rockabye" is about a single mother who will do pretty much anything to ensure that her son has a good life, and it has catchy lyrics that will have you singing along in no time. It features at number ten on my list and is one of the best party songs of this generation.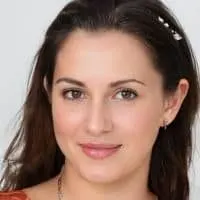 Alexandra loves playing the piano and guitar. She has always been a music lover, but it wasn't until she was in high school that she realized how much she loved to play. It allowed her to express herself without having to be verbally expressive, which is something she found very empowering.