Share on facebook
Share
Share on twitter
Tweet
Share on pinterest
Pin
If you're looking to put together a house party, you're going to need the right music to go with it. This is usually a blend of genres perfect for a group of people with varying tastes in music.
It's important that each song keeps the party going while getting people engaged, and it's vital that you don't add anything that brings down the mood.
So without further ado, here is my list of the best songs for a house party!
1. The Business – Tiësto
You can't go wrong with electronic music for a house party, and Tiësto is a household name that most people love. He makes music that everyone can appreciate, not to mention the stellar production quality he's known for.
It boasts an extremely catchy hook, and the riding melodies are bound to keep people moving. It's okay to keep a variety in your playlist, but this song can be considered a staple that'll resonate with everyone.
2. Like a G6 – Far East Movement (Feat. The Cataracs & DEV)
This is a record that resonates with a whole generation of people as it was on every radio station back in 2010. Its punchy melody is what really sells the song, and nowadays, it brings a level of nostalgia that's perfect for any party.
I could easily argue it's one of the best songs for a house party due to its impact on the world during its prime. The percussion is relatively light but perfectly complements the relentless synth melody.
3. My Feelings For You – Avicii & Sebastien Drums
Although Avicii may no longer be with us, his music will surely live on for decades to come. His influence on electronic music is unquestionable, and this is just one record of his that people have latched onto.
With funky samples and a groovy bass line, the song also features Sebastien Drums, which made the song a recipe for success. The song's repetitive nature makes it a great choice for any party, and it'll help keep people alert and active.
4. Memories – David Guetta (Feat. Kid Cudi)
Having a blend of old and new songs at a house party is always ideal, but if you want everyone to be responsive, it's sometimes best to stack up the nostalgia. David Guetta cranked out numerous hits during the late 2000s and early 2010s, and the velvety vocals from Kid Cudi make this song beyond addictive.
"Memories" was a big hit for David at the time, and it was on repeat for many young people upon release. Once this record comes on, there's a good chance most people will immediately tune in.
5. Day 'N' Nite – Kid Cudi
Even today, Kid Cudi is highly respected for the impact he had on music fans throughout his career. It can't be argued that "Day N' Night" was one the biggest hits, and it brings a one of a kind dynamic that no one else had at the time.
It's a relaxing record littered with ethereal synth pads, accompanied by a simple yet enticing percussion pattern. Many people may know the song word for word, but it's the hook that'll stick with people for the rest of their lives.
6. STAY – The Kid LAROI & Justin Bieber
One of the newer records on this list, "STAY" is a pop hit from The Kid LAROI, with supporting talent from Justin Bieber. It has a blend of music styles from pop to house music and an extremely catchy and infectious hook.
Its electronic elements are a big driving element of its dynamics, and the vocals couldn't be any more crisp. The record has a great replayable quality and a danceable tempo that makes it one of the best songs for a house party, in my opinion.
7. Pon de Replay – Rihanna
The instrumental alone is enough to get people moving, and the record is a staple from the earlier part of Rihanna's career. Released in the late 2000s, the song perfectly encapsulates that era's sound perfectly.
Her vocals have always been radio-worthy, and this record was on repeat for many young people years ago, and it'll still resonate with them today. The percussion is pretty consistent, but she carries her vocals in a way that keeps you listening to the end.
8. Untouched – The Veronicas
Most young people will immediately recognize this song from the very start of the melody. "Untouched" cemented itself with its virality at the time, and its melodies are so catchy that they became pretty hard to forget.
Aside from the nostalgic production value, the vocals are equally memorable, not to mention the infectious hook that'll have everyone singing along. It's one of those songs anyone can enjoy, which makes it one of the best songs for a house party.
9. We Found Love – Rihanna (Feat. Calvin Harris)
This collaboration between Rihanna and Calvin Harris was on repeat for months on end when it was released. It became a hit at parties, festivals, and on everyone's playlists. Her vocals hit the sweet spot, and Calvin's signature production style shines through from beginning to end.
The song winds up to an ethereal drop that's carried by an addicting chord progression, and the artists trade off the spotlight to let their talent shine through. Even if the genre isn't everyone's taste, most people are bound to immediately remember the record from its prime.
10. Paper Planes – M.I.A.
If you want everyone to start singing in synchronization, "Paper Planes" is a record that won't go ignored when it comes on. The lyrics are hard to forget due to their overall popularity, and the unique production was a standout feature of the record.
Although the lyrics are quite memorable, it's the instrumental that really puts people in a good mood. Tapping into people's favorite music from their past is always a safe approach for any house party.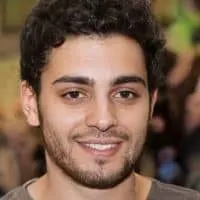 Justin is an audio engineer with years of experience in the field. He has been creating and playing music his entire life, but he really found his passion for engineering when he was introduced to Logic Pro at age 10. Justin has spent countless hours perfecting his craft and now works as a freelance engineer out of Boston, MA.