Share on facebook
Share
Share on twitter
Tweet
Share on pinterest
Pin
Music lovers enjoy analyzing their favorite songs, from the instrumentation to the vocal production, but very few break down the details of those songs. Other aspects add to a record's memorable dynamics, such as cadence, tempo, and the key the song was produced in.
The emotion you feel from a song is heavily influenced by its key, which can tell you a lot about the production choices that were made going into the song.
So without further ado, here is my list of the 10 best songs in C minor!
1. It's My Life – Bon Jovi
This record has an interesting blend of upbeat confidence mixed with a bit of sadness. With big pop percussion, passionate vocals, and catchy melodies, it's easy to get wrapped up in the energy.
If you take a deeper look into the lyrics, that's where most of the darkness is as it expresses frustrations that all of us can express. "It's My Life" is a banger from Bon Jovi that'll always deserve a full playthrough.
2. Survivor – Eye of the Tiger
The power and energy that goes into this record can't be denied by anyone, as it's truly a cinematic masterpiece. With infectious guitar melodies and a dynamic progression that only increases the adrenaline, people love to sing and dance along to this track.
"Eye of the Tiger" is a timeless song for many reasons, and its blend of light and dark elements is what makes it one of the best songs in the key of C minor, in my opinion. Outside of that, it's a hit that numerous generations of music lovers appreciate for its impact on music.
3. Graduation Day – Kanye West
"Graduation Day" was a highly memorable record from his album The College Dropout. Kanye's talent has continued to impress music fans for the entirety of his career, but the message behind the record is powerful on its own.
It's a look into his struggles in life, and although the message is brief, the production quality made a lasting impact in his career. The instrumentation brings a sense of optimism, but the lyrics also give a raw look into a part of his past.
4. Papa Don't Preach – Madonna
Some of the best songs in the key of C minor deliver a blend of emotions that could be hard to miss if you aren't paying attention. "Papa Don't Preach" has a solemn tone in the lyrics, yet they're layered over an enthusiastic, danceable instrumental.
Although the beat brings a good feeling, the melodies on top have a sense of reflection and deep thought behind them. This record is a stellar example of how music can convey emotions in numerous ways.
5. We Are The Champions – Queen
Whether you're a fan of Queen's music or not, Queen's influence on people and the music industry is vast. "We Are The Champions" will be respected for many more decades to come, and it's a record that brings people together in unison without fail.
The lyrics are pretty passionate, but where it really shines is in the instrumentation, as you simply can't replicate its unique dynamics or overall impact. It continues to pop in and out of our lives through various forms of media such as TV and films, and people always light up when its signature hook comes on.
6. Lady – Lionel Richie
A sentimental record that's blessed with the vocal prowess of Lionel Richie, it touched the hearts of many and still does to this day. "Lady" is produced in a way that makes it sound like a soundtrack to a scenic film, and the singers' ability to paint a picture with words is immaculate.
Personally, I feel this is one of the best songs in the key of C minor as it uses music theory to its advantage and captivates everyone who hears it. That's how you can identify a timeless record, and this song has all of the ingredients
7. Killer Queen – Queen
A jam that comes with a mix of feelings, the instrumentation shines through the lyrics, but the cadences and dynamics make this a top-tier record. It's known that Queen's discography is full of stellar hits, but a handful of them stands out from the rest.
"Killer Queen" has that signature style Queen is known for, yet it's still unique as a standalone record that simply can't be copied, making it a timeless piece of music. Between the lyrics, listeners are blessed with organic instrumental solos that only add to the song's personality.
8. Come Together – The Beatles
When The Beatles first made waves around the world, no one had heard anything like them, and every song that came after continued to satisfy fans and music lovers alike. This record is widely known for its catchy hook and enticing bassline.
The tempo is fast enough to dance to, and anyone who has heard the song before is always anticipating the drop into that first hook. It also shows a significant contrast between the verses and the hook yet still blends together effortlessly.
9. Cry Me a River – Julie London
If you like the classic sound of bygone eras in music, Julie London may easily satisfy your music interests. "Cry Me a River" is a somber story that's accompanied by lightweight instrumentation, which works perfectly as it makes listeners sink into every word.
Although the instrumental may be light, it's still beautiful in its own right and adds a subtlety to her voice that's a perfect pairing. It's a relaxing song that delivers a relatable story that still holds true, even in our modern times.
10. Blame It On The Boogie – The Jacksons
The Jacksons dropped hit after hit, and the group's collective talent drew in music lovers far and wide. "Blame It On The Boogie" has an unbeatable groove that's perfect for dancing, and it brings a feel-good dynamic that washes over anyone who hears it.
Featuring excellent guitar melodies and brass layers that support their vocals, it's an excellent piece of work from a production standpoint. The fact it can still be enjoyed by many goes to show what's needed to create a timeless record.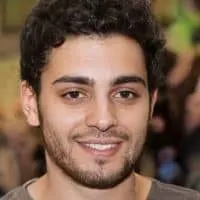 Justin is an audio engineer with years of experience in the field. He has been creating and playing music his entire life, but he really found his passion for engineering when he was introduced to Logic Pro at age 10. Justin has spent countless hours perfecting his craft and now works as a freelance engineer out of Boston, MA.