Widely known to carry a dark dynamic, F minor is a popular key across a wide range of music genres. You may find it more common in some genres than others, but many artists like using this key when they're feeling down and out.
Regardless of its somber nature, it's been a big component in why many songs are so popular, even many years after their release.
For this article, I'm going to provide some insight into the 10 best songs in F minor that you're bound to love.
1. Smells Like Teen Spirit – Nirvana
Right at the beginning of this song, many people immediately recognize it, and it doesn't take long for its full grit to show. There's an interesting contrast between calm and erratic throughout this record, with the hook delivering the full power it has to offer.
Nirvana is known for its relatively somber music, and "Smells Like Teen Spirit" has lots of angst in it. Aside from that, the instrumentation is infectious and carries a power many people have loved since they heard it for the first time.
2. Holiday / Boulevard of Broken Dreams – Green Day
Easily one of the best songs in F minor; in my opinion, Green Day has a signature and generational sound that's widely respected. Their influence reaches so far that even people who aren't necessarily fans of their music recognize and appreciate what they've accomplished.
The vocals make you want to sing along, and the drums punch hard enough to get you into the groove. On top of that, although the main melodies are fairly repetitive, they reel you in immediately and make you want to get up and move.
3. Don't – Ed Sheeran
A new-age king of pop music, Ed Sheeran knows how to write hit records, and a good portion of his discography is quite memorable. "Don't" stands out in this case due to its relevant topic and production quality.
The hook is definitely catchy, and the slight addition of synth melodies takes the record to new heights on top of its organic melodies. His vocals are clean and easy to follow, and many people love the song's energy from beginning to end.
4. Hello – Adele
Adele is one of those artists that carries a talent for authentic music that anyone can enjoy. "Hello" is a standout record from her career that flooded people's ears all over the world, and the message it delivers really pulled at people's heartstrings.
She writes music that people can grow attached to regardless of their age or walk of life, and her voice is truly unmatched as it displays a one-of-a-kind quality. This song was featured on her album called 25, and it definitely reached a timeless status as soon as it was released.
5. Blue Jeans – Lana Del Rey
Offering excellent cinematic quality, the lyrics in this song were on repeat for many fans when this song was released. Lana Del Rey has always been hailed for her unique and addicting vocals, and this song has all of the elements needed to tell a good story.
It has dramatic swaying percussion, impactful vocals, and melody swells that travel from ear to ear. If you want to get in your feelings, this record will easily do the trick, and the message is very fitting to many people's personal circumstances.
6. Viva La Vida – Coldplay
When this song was released, Coldplay was already well known, but this record put their influence on the map on a much wider scale. At the time, you couldn't escape the record as it was being played everywhere you looked, and for good reason considering its production quality.
The vocals are soft, and the instrumentation sounds like a backing track to a dream. Overall, it's a great song to sink into alone and get lost in your thoughts as it hits all the sweet spots for your mind.
7. Monster – Imagine Dragons
This record has a heavy focus on the percussion as its bold and acts as the driving force for the song's energy. Although the lyrics sound great, I feel the instrumentation steals the show here, and I feel it's one of the best songs in F minor based on the direction of the production.
I have to say the song's message matches the sound F minor is known for as well, and it delivers an impactful sound that's bound to catch the ear's interest. "Monster" is a stellar record for a number of reasons and is a good example of what Imagine Dragons is known for.
8. Stayin' Alive – Bee Gees
"Stayin' Alive" is well-loved by most people due to generally fantastic production qualities from the groovy instrumental to the signature vocals. Of course, you can't talk about this record without mentioning its iconic hook, which is infectious and a staple of music from that era.
The danceable qualities of this song can't be argued with, and it has a timeless sound that'll never run out of style. No matter your age or what your music preferences may be, everyone has respect for the influence this record is known for.
9. Katy Perry – Firework
Her influence on modern pop music is vast, and she's definitely regarded as a certified hitmaker. "Firework" was released in an era during her career where it seemed like everything she dropped became an instant worldwide hit.
Nevertheless, this song is a recipe for success in pop music, and the build-up to the hook is easily the best part. Once the hook comes in, you're flooded with every dynamic the song has to offer, and the hard-hitting bass and drums couldn't sound any better.
10. Chris Brown – Turn Up the Music
An artist that's extremely versatile across a range of different genres, Chris Brown easily adapted to electronic music throughout his career. "Turn Up the Music" is a hit that's perfect for any party, and I personally feel that it's one of the best songs in F minor on this list.
Chris has a talent that's very adaptable, and this record is a great example of the range in his vocals and overall artistry. It may not be the most memorable record from his career, but it's definitely one that'll easily get a crowd going.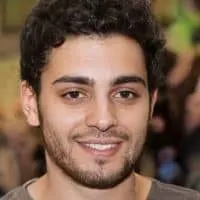 Justin is an audio engineer with years of experience in the field. He has been creating and playing music his entire life, but he really found his passion for engineering when he was introduced to Logic Pro at age 10. Justin has spent countless hours perfecting his craft and now works as a freelance engineer out of Boston, MA.