Have you ever wanted a playlist of the best songs that start with K? Let me make your dreams come true as I present you with my playlist of songs.
Taken from various decades and a number of different genres of music, all these songs start with K.
Let's jump right in and enjoy this playlist of the best K-named songs!
1. Kiss Me by Sixpence None The Richer
First up on my playlist is the song "Kiss Me" by American alternative band Sixpence None The Richer. The song was released in 1997 and featured on the soundtrack to 1999's hottest movie, She's All That.
"Kiss Me" describes the excitement (and nerves) of trying to make sure that your first kiss is everything you wished for and is a sweet song with catchy lyrics. Be sure to add this sweet love song to your playlist as you plan your first kiss with that special someone.
2. Killer Queen by Queen
Everybody loves a bit of Freddie Mercury, am I right? Enjoy Mercury at his best as he hits those high falsetto's on this 1974 release of "Killer Queen." The song was featured on Queen's album Bohemian Rhapsody and is a fan favorite.
"Killer Queen" is a song about a high-class call girl that caters to only the elite and describes her as a killer who seduces men with her charms. One can only wonder who the inspiration was behind the song as the band has kept it a secret all these years. Enjoy this classic Queen song in all its glory as you add it to your playlist of songs.
3. King and Queen by John Legend (Feat. Mary J. Blige)
John Legend and Mary J. Blige serve up a dose of romance in this song about finding your happily ever after that was recorded for the album Once Again. Moving away from his usual sound, John Legend's R&B song "King and Queen" was released in 2006 and was met with approval from his bevy of fans.
The song is about finding his Queen and is a modern love song with a very different sound. If you love a bit of R&B, you need to give "King and Queen" a listen today.
4. Kentucky Gambler by Dolly Parton
It is common for musicians to use their own family or life experiences as inspiration for their music, and that's exactly what country legend Dolly Parton did as she sang about her Grandpa Parton in her 1975 hit song "Kentucky Gambler."
The song featured on Parton's album The Bargain Store and told the story of her Grandpa, who always wanted more from life and spent his days gambling.
The song has a fun, country sound and is a good one to motivate you to always chase your dreams, no matter how unattainable they seem. Dolly Parton and "Kentucky Gambler" come in at number four on my list.
5. Keep On (Dancin') by Diana Ross
What do you do when things are tough, and life has got you down? Do you bury yourself under a pile of blankets and spend your day watching depressing movies on the couch? Or do you put on your favorite song and dance your troubles away?
Let Diana Ross inspire you to do the latter when you add her 1989 hit song "Keep On (Dancin)" to your playlist of songs. Recorded for the album Working Overtime, the song has a positive message to dance away the blues.
6. Kill You by Eminem
Eminem has often spoken out about his difficult childhood through his music, and "Kill You" is another in a long line of songs that describe his tumultuous relationship with his mother. Featured on the 2000 album The Marshall Mathers LP, rap genius Eminem shares his feelings about his mother, describing her as a tortured soul.
There is no doubt that Eminem is one of the best rappers in the business. You, too, can enjoy Eminem's poetic rap when you listen to "Kill You" on your playlist. It is a must-listen and might just make you a fan.
7. Kiss Me Now by Diana Ross
Diana Ross features on my list for the second time with her song "Kiss Me Now." The song featured on the singer's self-titled 1976 album and is a jazzy song about wanting her lover to kiss her.
The song has that classic 70s sound that Ross fans love and is a must for your songlist. Fall in love with Diana Ross as you add "Kiss Me Now" to your playlist.
8. Kashmir by Led Zeppelin
"Kashmir" by Led Zeppelin is the perfect song for road trips. Released in 1975 on the album Physical Confetti, this progressive rock song by one of the best rock bands of the 70s is about the journey that one takes, regardless of what the destination is.
Inspired by their own journey to Morocco, the band used the emotions they felt to create a song that would blow their fans away. Give it a listen and add it to your road trip playlist today.
9. King Nothing by Metallica
Metallica brings us another banger with their 1996 song "King Nothing." Featured on the album Load, the song is a guitar-fuelled masterpiece with lyrics that speak of finally getting what you wanted but realizing that it is not at all what you thought it would be like.
I'm absolutely sure that we can all relate to this feeling, and "King Nothing" will make you think of all the times you have suffered this disappointment in your life. It is a great addition to your playlist and is sure to make you reevaluate some of your life decisions.
10. Karma Man by David Bowie
Bringing me to the end of my list of songs that start with K is a classic song by music great David Bowie. "Karma Man" was released in 1970 and featured on the album The World of David Bowie, and tells the story of a Buddhist monk that is put on display at a carnival.
Bowie was quite obsessed with Buddhism at one stage, and a few of his songs from that time have a more spiritual feel to them. Give "Karma Man" a listen and remember to add it to your playlist.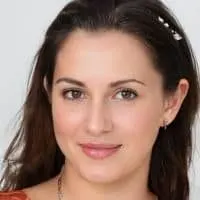 Alexandra loves playing the piano and guitar. She has always been a music lover, but it wasn't until she was in high school that she realized how much she loved to play. It allowed her to express herself without having to be verbally expressive, which is something she found very empowering.