Share on facebook
Share
Share on twitter
Tweet
Share on pinterest
Pin
Picture this – you've just come home, you've got yourself a large pepperoni pizza, and you're ripping into that fresh bag of weed. But you forgot to put some tunes on to mellow out to.
You're now tripping, spiraling, and frantically searching on your phone for the best tunes to play.
You've stumbled on this list and realized that, hey, this doesn't seem too bad.
So without further ado, here is my list of the best songs to listen to while high!
1. The Other Side of Paradise – Glass Animals
From one stoner to another, this British band knows how to mellow out and knows how to cater to their audience, stoners like you and me. Initially released in 2016, the amazing harmony between each instrument in this track alongside the smooth notes of our boys definitely hit the spot.
I would highly recommend jamming down with this in the background as you light another one up. Just make sure you are ready for the great trip of your life.
2. Feel Good Inc – Gorillaz
One of the earliest tracks to include animations back in the day, especially considering how odd the world was changing. The guitar chords playing amongst the easy syllables floating from your speaker to your ears will make your head bob back and forth as you pull that second rip.
I guarantee you that this track will make you 'Feel Good,' and to make sure you vibe along, don't forget to keep hydrated and snacked up, ready for the long night.
3. Comfortably Numb – Pink Floyd
There's something alluring about guitar strings, smooth drums, and a Hammond organ playing that makes your eyes close. When you mellow out and feel that ecstatic 'numbness' by yourself or with your friends, keep in mind the smooth melodies as you feel 'comfortably numb' on your trip.
When Roger Waters sways his lips and sings the lyrics, you'll definitely 'relax' as they show 'the basic facts' – the same facts that made me mellow out will absolutely make you want to sink into your bean bag and let go.
4. Sun is Shining – Bob Marley & The Wailers
Easily argued to be the king of hash himself, our man Bob Marley comes grooving in as you lapse over and over again into tranquility.
Here is a slow-moving track to keep the fog up high, the smoke up long, and the vibes up plenty. I started rolling my shoulders and vibing as he came 'to the rescue by taking me out of reality – and so will you when you play this track.
5. Riders on the Storm – The Doors
A perfect tune to open your eyes and look at your bud (pun intended). Our Riders on the Storm will open 'The Doors' for your next float, your next trip, your next, whatever you want to call it with your vibe.
The beat, melody, and chords will make you want to put this on repeat as you figure out whether you need that extra pizza or another bag of Cheetos' like a dog without a bone.'
6. Purple Haze – Jimi Hendrix
Get your groove on as you play this oldie but a goodie from the 60s by our one and only Jimi Hendrix. His style isn't the only thing that will make you want to mellow out and groove on.
Initially released in the late 60s and bound to put you in those gray 'misties' – another turn to make you think, 'is it tomorrow, or just the end of time?'
Jimi Hendrix eases this in as they puff off and away.
7. The Next Episode – Dr. Dre
Another absolute banger to make you bob your head and move your body back and forth.
Dr. Dre partners up with Snoop Dogg, amongst other great rappers, to make you stretch for that second hit.
As you're reaching around for that blunt or bud, keep in mind the fact that you are playing around with 'The Next Episode.'
8. Young, Wild & Free – Snoop Dogg & Wiz Khalifa
'So what, we're still young?' – one of the strongest rhetorical questions to make you remember why you are on this Earth. Why you've pushed yourself at work so hard and why you need to remember to feel 'free.'
This track is guaranteed to make you slowly bring your head back, look at the ceiling and close your eyes. An absolutely amazing track to make you think, 'so what, we smoke weed?' These are the times that you need to kick back and relax because, at the end of the day, you're 'living young, wild, and free.'
9. Gangsta's Paradise – Coolio
A quick detour back in time to an absolute classic. Bring a blast from the past – Coolio and LV spit bars as the beat claps amongst the bops as they call out how we are 'living' in a gangsta's paradise.'
The smooth vocals make it extremely easy to sing to, especially when you're close to the final blunt, and you're feeling a bit dry.
10. Because I got High – Afroman.
Last but definitely not least, we have Afroman reminding us that we do what we do 'because (we) got high,' whether it is a simple assignment, a task on the job, or even that odd errand.
For the next 3 minutes or so – live, laugh, and love yourself as you think back. Think back about scrolling up, lighting up another, and going through this list again.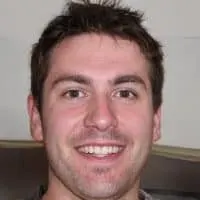 Alex is a man of many talents. He's been playing music since he was young, and has been the main content writer at Tone Start for the past few years. Alex loves to play around with different styles of music and enjoys listening to anything from country to classical.