Share on facebook
Share
Share on twitter
Tweet
Share on pinterest
Pin
If you spend a lot of time in your car, chances are you have a good selection of music on your playlist. This list features songs for those days when you really want to let go of your frustration, need inspiration, or are dealing with a broken heart.
So without further ado, here is my list of the best songs to scream in the car!
1. Bohemian Rhapsody by Queen
If you don't know the lyrics to "Bohemian Rhapsody," you simply have no taste in music. There, I said it! An iconic song from the band Queen, "Bohemian Rhapsody" was released on the band's album A Night at the Opera in 1975.
Belt out the lyrics to this as you drive home from work, leaving all your troubles behind. Or try out some carpool karaoke with your friends as you all try to hit the high notes. Rain or shine, good days and bad, "Bohemian Rhapsody" is sure to put a smile on your face as you sing along to this classic.
2. Don't Stop Believin' by Journey
Are you, too, a small-town girl living in a lonely world? I like to believe I am when driving around, and "Don't Stop Believin" comes on. The perfect song to sing your heart out to, the song is a classic from the band Journey.
"Don't Stop Believin" is a hit that was released in 1981 on the band's album Escape and is one of those dreamy songs that you cannot help but relate to. Add this to your best songs to scream in the car playlist and crank up the volume as loud as you can.
3. Levitating by Dua Lipa (Feat. DaBaby)
Dua Lipa splashed onto the scene in 2020 with her album Future Nostalgia. With hits like "Levitating," the singer found her songs being played on every single radio station in America and around the world.
Thanks to TikTok, a video streaming application, the song gained even more popularity and has been used in many viral videos since. I know you know the words, so turn it up and scream the lyrics in your car to get rid of all your frustrations.
4. Firework by Katy Perry
Ah, Ms. Perry. I don't think it is possible for this amazingly talented singer to release a bad song. Taken off her 2010 album Teenage Dream, "Firework" is a great get-up and go song that you should listen to on your way to work.
No matter what awaits you when you get to the office or school, listening to "Firework" can help you start your day the best way when you add it to your songs to scream in the car playlist.
5. Drivers License by Olivia Rodrigo
New to the music scene, Olivia Rodrigo started her career in entertainment as the star of a children's television program. But, music is where her true passion and talent lies, as you will discover when you listen to "Drivers License," a song taken off her 2021 album Sour.
Recovering from a breakup can be hard, but playing this in your car as you let out all your emotions will soothe your soul and help you move on that much quicker. Sing along with Rodrigo and help your heart to heal.
6. Truth Hurts by Lizzo
Rap music sure has come a long way, and with artists like Lizzo leading the way with her quirky yet relatable songs, we are obsessed! While her album Cuz I Love You was released in 2019, the singer shot to fame on the music application TikTok when viral videos were created using her song "Truth Hurts."
Now a household name worldwide, the artist has released many songs that we would add to our playlist, but "Truth Hurts" remains a favorite for belting out in the car.
7. Life is a Highway by Rascal Flatts
What is a car songs playlist without a bit of Rascal Flatts mixed in? "Life is a Highway" was released in 2006 and featured on the soundtrack for the Pixar movie Cars. Following the story of a race car that gets stranded in a small town, the song became an instant hit and has featured on many playlists since.
You, too, can sing along when you add "Life is a Highway" to your best songs to scream in the car playlist.
8. Complicated by Avril Lavigne
Released in 2002, "Complicated" was the song that introduced Avril Lavigne to the pop-punk music scene. For those who were teens around this time, you, too, will remember how you felt every single word that Lavigne sang as she belted out this fan favorite.
Go back in time to your younger years when life was easy, and all you had to focus on was your test grades when you listened to Avril Lavigne on your next car journey. "Complicated" brings us to number eight of our best songs to scream in the car playlist.
9. All the Small Things by Blink-182
Before Blink-182 made it big in the music industry, a lot of us knew them as the three guys who made extremely weird music videos. Well, that's at least what I thought. But their song "All The Small Things," released in 1999, is what really catapulted the band into fame and stardom.
A fun, catchy song, you will find it hard not to scream the lyrics as you think back to your younger days and jam along to Blink-182. Add this banger to your next road trip playlist and enjoy the great sound that we have all come to know and love.
10. Call Me Maybe by Carly Rae Jepsen
Fancy yourself a flirt? Have you ever found yourself making a little more eye contact with an attractive person in another car in traffic than usual? Well, "Call My Maybe" might just be the song you need to inspire you to get their number.
A catchy song with earworm-worthy lyrics, "Call Me Maybe," was released in 2012 on Carly Rae Jepsen's album Kiss. This great hit brings us to the end of our best songs to scream in the car playlist and is one of the best songs for any road trip.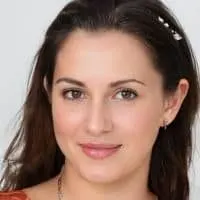 Alexandra loves playing the piano and guitar. She has always been a music lover, but it wasn't until she was in high school that she realized how much she loved to play. It allowed her to express herself without having to be verbally expressive, which is something she found very empowering.