Do you have a friend named Amy? If you do, you might want to share this playlist with them and let them know just how popular their name is.
With songs from Elton John, Green Day, and Amy Winehouse on my list, there is a song to suit just about anyone's taste in music, making it the perfect playlist for any occasion.
So without further ado, here is my list of the best songs with Amy in the title!
1. Amy by Bobby Darin
Bobby Darin was a popular music artist in the 60s, and with hits like "Amy" under his belt, there was no denying the talent Darin had. "Amy" was released in 1966 and featured on the album If I Were a Carpenter.
While the singer has never come forward and admitted who the song was written about or dedicated to, it is clear that whoever Amy was, she had a rather profound impact on his life. Give "Amy" a listen as it appears at number one on this Amy-zing list (see what I did there).
2. Amy by Elton John
Elton John has the ability to sing about basically anything and have it become a big hit. The 1972 release of his song "Amy" is a perfect example of this and has the singer pining over a girl named Amy.
You might be surprised to know that it was Bernie Taupin who wrote the lyrics for "Amy," as the song featured on John's album Honky Chateau. The song has that classic Elton John sound that fans of his music have come to know and love, and it makes for easy listening on those lazy days.
3. Saving Amy by Brantley Gilbert
Country singer Brantley Gilbert released his song "Saving Amy" in 2010. The song was recorded for the album Halfway to Heaven and had a rather dark backstory that is sure to break your heart as you listen to the lyrics.
This song was inspired by a childhood friend of Brantley's who lost her boyfriend the same night that he proposed to her. Talk about bad luck! "Saving Amy" appears at number three on my list and is a heartbreaking look at how death can instantly change the course of your life.
4. Amy, Amy, Amy by Amy Winehouse
What better way to slap back at your critics than by writing a song about the toxicity of the media and the music industry? In a move that caused much backlash, Amy Winehouse released the song "Amy, Amy, Amy" in 2003.
The song has a fun, jazzy feel to it as it describes the evil of the music industry and society in general. While Ms. Winehouse didn't exactly have the cleanest image, she was a true superstar with an amazing voice. Show Amy some love when you add "Amy, Amy, Amy" to your playlist of songs.
5. Amy Hit the Atmosphere by Counting Crows
"Amy Hit the Atmosphere" was released by the Counting Crows in 1999 on the album This Desert Life. Though the song has a more upbeat sound than you would expect, it tells the tale of a girl named Amy who was tired of battling in life and committed suicide.
While there is no clue as to just what she went through, her suicide meant her finding the peace she so greatly wanted in life. Give "Amy Hit the Atmosphere" a listen and remember to add it to your playlist.
6. Amazing Amy by Lil Wayne featuring Migos
If you've watched the movie Gone Girl, you will find that this song pretty much explains what happens in the movie. Released by Lil Wayne in 2016, "Amazing Amy" is a nod to the book that the parents of the title character write about their daughter Amy.
"Amazing Amy" was recorded for the album Communion and had explicit lyrics that speak of death, debauchery, and a plot like no other.
7. Chasin' Amy by The Steve Helms Band
Pursuing the girl of your dreams comes with its own trials and tribulations, as the Steve Helms Band sing in their 2011 song "Chasin' Amy." The song is featured on the album Red Wine and Copenhagen and is a poignant look at the struggles of finding that special someone.
"Chasin' Amy" takes up the number seven spot on my playlist and is the ideal song to inspire you to never give up on your dreams.
8. Once in Love With Amy by Dean Martin
Dean Martin takes us all the way back to the 40s with the release of this 1948 version of "Once in Love With Amy." The song focuses on how being in love with this woman will have you absolutely smitten and goes on to describe her in the tiniest of detail.
"Once in Love With Amy" has been covered by a few artists over the years, but no other version comes close to that of Dean Martin and his melodic voice.
9. Amy by Green Day
American punk rock band Green Day pays tribute to the late Amy Winehouse in this song released in 2012. Released on the album Dos, "Amy" describes the painful life of one of the UK's most talented singers who sadly died in 2011.
Though the band had never met Ms. Winehouse in person, they felt that they needed to pay tribute to one of the best modern jazz singers of our time, who died at the tender age of 27. Give "Amy" a listen and see just how Green Day memorializes Amy Winehouse in their song.
10. If U Seek Amy by Britney Spears
The last song on my list of songs with Amy in the title is this hit by none other than Britney Spears. "If U Seek Amy" was released in 2008 on the singer's album Circus and had fans thinking that the song was a pun with a rather sexual meaning.
But, as the singer later revealed, "If U Seek Amy" is actually about the way that society perceives her and her life as she attempts to break down these stereotypes. Add this hit to your playlist and sing along to one of Britney's most popular songs of the early 2000s.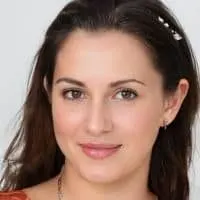 Alexandra loves playing the piano and guitar. She has always been a music lover, but it wasn't until she was in high school that she realized how much she loved to play. It allowed her to express herself without having to be verbally expressive, which is something she found very empowering.