Have you ever called someone beautiful and watched how their face lit up? We all want to be considered beautiful, but what is beauty really?
The artists featured in this list all have their own unique way of using the word beautiful in a song.
So without further ado, here is my list of the best songs with beautiful in the title!
1. You're Beautiful by James Blunt
Once an officer in the British Navy, James Blunt swapped his rank for a guitar and released his first album in 2003. Back to Bedlam featured many brilliant songs, but none were quite as brilliant as the song "You're Beautiful."
The song tells the story of meeting that perfect someone who is already in a relationship with someone else. This type of meeting can be hard to bear as you have to fight your feelings, but the heart only wants what the heart wants, and Blunt captures this beautifully in "You're Beautiful."
2. Beautiful Day by U2
U2 reminds us that no matter what's really going on in your life or how bad things can get, there is always something to look forward to or be happy about. Their song "Beautiful Day" spread this message and was released in 2000 on the album All That You Can't Leave Behind.
Bono and his bandmates smash this performance of one of their best-known songs which is the perfect pick-me-up on your difficult days. Add "Beautiful Day" to your playlist, and remember that things do get better eventually.
3. Beautiful People by Ed Sheeran (Feat. Khalid)
English singer Ed Sheeran teams up with Khalid on this 2019 song titled "Beautiful People." Though the song has an upbeat tune, the lyrics hint at the fight against the stereotypes and standards that people feel they need to have to fit in with the crowd.
Designer jeans, laptops, sports cars, and expensive jewelry are all nice to have, but they do not by any means define who you are or hint at your worth. "Beautiful People" features on the album No. 6 Collaborations Project and comes in at number three on this list.
4. What a Beautiful Name by Hillsong Worship
Venturing into the world of Christian music is a song about the beauty of the name of Jesus. "What a Beautiful Name" was released by Hillsong Worship in 2017 and talks of God's love and faithfulness.
For those who enjoy Christian music, this is a must for your playlist and is a praise and worship song with a difference. "What a Beautiful Name" features on Hillsong's album Let There Be Light and is a great addition to any playlist.
5. Broken and Beautiful by Kelly Clarkson
Kelly Clarkson released this anthem for self-love in 2019. Taken from the soundtrack for the movie Ugly Dolls, Broken and Beautiful is a song that encourages you to love yourself.
With lyrics that send the powerful message that we are all damaged but not necessarily broken, the song is a great pick-me-up and will empower you.
Add this great hit to your music library and enjoy feeling supported when you listen to it. Because of this, "Broken and Beautiful" takes up the number five spot on my list.
6. Beautiful Crazy by Luke Combs
"Beautiful Crazy" is the kind of song that every girl wishes her boyfriend would write about her. With lyrics that describe just how much she means to him, Luke Combs released "Beautiful Crazy" in 2017 on the album This One's For You.
Put this track on in your car and belt out the lyrics when you're stuck in traffic, or save it for those nights when you lie in bed and cry, wondering where your true love may be.
7. Beautiful by Christina Aguilera
Christina Aguilera turned a bit raunchy for a while in the early 2000s, but we saw a glimpse of the singer we loved when she released her song "Beautiful" in 2002. Featured on the album Stripped, the song is about accepting your flaws and loving yourself for who you are.
So often, we break ourselves down because of small imperfections, but what we actually need to do is embrace these and realize that they are what makes us different. Christina reminds us to do just that in "Beautiful" and wants you to see yourself as worthy.
8. Beautiful Drug by Zac Brown Band
Ever loved someone so much that even a day apart made you feel like you were going through withdrawal? This type of love is powerful, and as the Zac Brown Band sings in their song "Beautiful Drug," it can feel like an addiction.
"Beautiful Drug" was released in 2015 on the album Jekyll & Hyde and is a glimpse into a rare but real relationship that completely consumes you. Add this beautiful love song to your playlist as you dream of the type of love that the band sings about.
9. Crazy Beautiful by Andy Grammer
Andy Grammer knew exactly what he was doing when he released his song "Crazy Beautiful" in 2013. A sweet love song that is ideal for weddings and engagement parties, "Crazy Beautiful" features on the album Crazy Beautiful EP.
We all deserve love, and Andy Grammer reminds us of this fact in this beautiful song that will have you wishing to be with someone forever. Give it a listen today and experience a love like no other.
10. Young and Beautiful by Lana Del Rey
The very last song on my list of the best songs with beautiful in the title is by artist Lana Del Rey. Recorded in 2013 and featured on the soundtrack to the award-winning movie The Great Gatsby, "Young and Beautiful" delves into the past, present, and future of a relationship.
We've all wondered if the one we are with will still love us in 10, 20, or even 30 years, and Del Rey's song captures that feeling all too well. "Young and Beautiful" is a love song, but it does make you think about the future when you should just be enjoying the present with your love.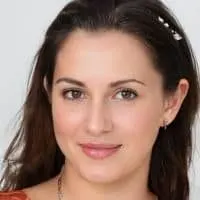 Alexandra loves playing the piano and guitar. She has always been a music lover, but it wasn't until she was in high school that she realized how much she loved to play. It allowed her to express herself without having to be verbally expressive, which is something she found very empowering.