Did you know that color can be used to convey emotion or feeling in music? For some artists, black is used to describe sadness, depression, death, and fear, while others use it to show power and mystery.
So without further ado, here is my list of the ten best songs with black in the title!
1. Black or White by Michael Jackson
King of Pop Michael Jackson released his hit single "Black or White" in 1991. Recorded on Jackson's Dangerous album, the song went straight to number one on the Billboard Hot 100 in less than a month of its release.
"Black or White" is a song about transcending racial lines and loving someone for who they are rather than the color of their skin. We could all change our thinking and take a page out of Michael's book when it comes to love. Add "Black or White" to your playlist and give the music video a watch too.
2. Back to Black by Amy Winehouse
It would seem that art imitates life in this 2006 release by troubled singer Amy Winehouse. "Back to Black" is featured on the singer's album of the same name and tells the story of the downward spiral that one often goes into when recovering from a breakup.
Black is often used to relate emotions or feelings, and in the case of "Back to Black," the singer uses the color to sing of her return to depression and binge drinking after a heartbreak. Give "Back to Black" a listen when you are feeling low. It is sure to lift your spirits even just a little.
3. Paint it Black by The Rolling Stones
"Paint it Black" is one of those songs you will remember long after the song is over, and it was released in 1966 by English rockers The Rolling Stones. While many people thought the song was an anti-war anthem, the group has stated that it is not and is actually about mourning the death of a prostitute.
The "red door" in the song refers to the door of the brothel at which she worked, and painting it black symbolizes the band's mourning of her death. "Paint It Black" is an iconic song by one of the world's most famous bands and is still a favorite among fans worldwide. The song features at number three on my list.
4. Black Hole Sun by Soundgarden
Everyone has heard Soundgarden's hit song "Black Hole Sun" at least once in their lifetime. But very few can make sense of what the song is about. Released in 1994 on the album SuperUnknown, the song has had many fans trying to interpret the lyrics.
But thankfully, lead singer Chris Cornell put fans out of their misery by saying that the song is meant to sound like a surreal dream, in which nothing makes sense. "Black Hole Sun" is just one of many hit songs released by Soundgarden, and it is a great addition to your playlist of music to relax to.
5. Black Magic Woman by Santana
Carlos Santana gifted the world with his beautiful song "Black Magic Woman" in 1986. A song about how a woman has the power to seduce a man with her charms, "Black Magic Woman," has Santana describing women as mysterious and that he feels like he is under a curse.
Ladies, take some inspiration from "Black Magic Woman" and capture hearts everywhere when you listen to one of Santana's best-known hits on your list.
6. Black Magic by Little Mix
If you were a teen in the 2010s, I am almost sure that Little Mix's "Black Magic" had you dancing around your room with friends while you all screamed the lyrics. Released in 2015 on the album Get Weird, the song is a great mix of dance and pop and is sure to add fun to your next party.
"Black Magic" is a song about girls having the confidence to go for any guy they want, and it is a great example of girl power at its best. Give this old hit a listen and be sure to add "Black Magic" to your playlist.
7. Two Black Cadillacs by Carrie Underwood
Carrie Underwood is a woman scorned in her 2012 release of "Two Black Cadillacs." With her sweet yet powerful voice, Underwood tells the story of two innocent women who find out they are dating the same guy. They team up and plan the ultimate revenge – murder.
The song was featured on the album Blown Away and is a great song about women getting their power back after being cheated on. Take some tips from Ms. Underwood and sing along to "Two Black Cadillacs" today.
8. Black by Pearl Jam
If you are in the tough position of having to let go of a relationship with someone that hurt you, you need to listen to "Black" by the grunge/rock band Pearl Jam. The song was released in 1991 on the album Ten and is a melancholic look at the wave of emotion that one feels after a particularly bad breakup.
Pearl Jam used the color black to describe these emotions and likened the pain of a breakup to death and depression. Add this emotional hit to your songlist and rock out to one of the 90s biggest bands.
9. Black Velvet Alannah Myles
Coming in at number nine on my playlist is an absolute classic and one of my personal favorites. "Black Velvet" was released by Alannah Myles back in 1989 and is one of the 80s biggest hits that saw the singer gaining fans from all over the world.
You might be surprised to know that contrary to what you might have thought, the song is actually a tribute to legend Elvis Presley and has references to his "boyish smile" and charm. The song's title, "Black Velvet," is a cue to the actor's jet-black hair and is how Alannah Myles chose to honor the late and great Elvis.
10. Black by Dierks Bentley
The last song on my list of songs with black in the title is a country love song that sees Dierks Bentley singing about the passion that he and his wife share. Using black as a way to describe the mystery and sexiness of their relationship, "Black" was released in 2016 on the album Black.
Women from all around the globe dream of relationships like that of Bentley and his wife but will have to make do with listening to this song instead. Add it to your playlist today and dance the night away with the love of your life in your arms.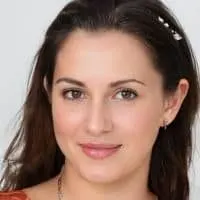 Alexandra loves playing the piano and guitar. She has always been a music lover, but it wasn't until she was in high school that she realized how much she loved to play. It allowed her to express herself without having to be verbally expressive, which is something she found very empowering.