Do you know someone named Joe? It would seem that Joe is a very popular name and is also the inspiration for many songs.
Featuring some older songs and a few newer ones, too, these ten songs are the perfect addition to your playlist. It is interesting to see just how many Joes have inspired some of the biggest songs in music history and what their stories are.
So without further ado, here is my list of the 10 best songs with Joe in the title!
1. Joe the Lion by David Bowie
1977 saw the release of the song "Joe the Lion" by music legend David Bowie. Featured on the album Heroes, the song has that classic 70s psychedelic sound as Bowie sings about power and strength in an ever-changing world.
"Joe the Lion" takes the number one spot on my list and is a worthy addition to your playlist. Go back in time and enjoy this musical offering by one of the music world's biggest stars.
2. Hank and Joe and Me by Johnny Cash
There is simply no denying that Johnny Cash was one of the most prolific musicians of our time. The 1959 release of "Hank and Joe and Me" had fans rushing to get a copy of the singer's album Songs of Our Soil, as it tells the story of three friends on the hunt for gold.
Let Johnny Cash's iconic voice fill your home when you add "Hank and Joe and Me" to your playlist today.
3. Sleepy Joe by Bill Callahan
This is a more "recent" song and was released in 1995 by rock singer Bill Callahan. Featured on the album Wild Love, "Sleepy Joe" is a song about depression and living in the depths of your own emotions.
The song has a melancholic feel to it and makes for easy listening on those days when you just want to hide away from the world. Give it a listen and add it to your playlist today to experience the funky sound of Bill Callahan.
4. Surfer Joe by The Surfaris
If you love the epic sound of The Beach Boys, you will love The Surfaris. "Surfer Joe" takes up the number four spot on my fun list of the best Joe songs and was released in 1963 on the album Play.
The song has that great 60s sound that is sure to add some fun to your summer holiday when you add it to your playlist. Imagine yourself catching some waves as you listen to "Surfer Joe."
5. Poppa Joe by Sweet
Sweet released their hit song "Poppa Joe" in 1971 on the album Funny How Sweet Co-Co Can Be. The song has an island feel and tells the tale of a sweet old man named "Poppa Joe."
While it is not clear who this Joe was, he clearly had a meaningful impact on the lives of the singers. Add "Poppa Joe" to your playlist and swing your hips to the fun beat of one of Sweet's classic songs.
6. Joe Harper Saturday Morning by Van Morrison
Famous for hits like "Brown Eyed Girl," Van Morrison was a hit in the 80s. His song "Joe Harper Saturday Morning" was released in 1982 on the album This is Where I Came In.
It has that folk feeling that fans of Van Morrison have loved for decades and is sure to bring back some memories of the 80s. "Joe Harper Saturday Morning" features at number six on my list and is a must-listen for your Joe titled songs playlist.
7. Ode to Billie Joe by Bobby Gentry
Bobby Gentry pays tribute to Billie Joe in her 1967 release of the folk song "Ode to Billie Joe." The song featured on the album of the same name and is a must-listen for fans of Gentry and her folk-country music.
The song tells the story of the real-life suicide of a childhood friend of Gentry and deals with the emotions of finding out he has died and the town's reaction. Give it a listen and experience the talents of Bobby Gentry as you have never heard her before.
8. Hey Joe by Wilson Pickett
Wilson Pickett is most famously known for his rock song "Hey Joe." Released in 1969 on the album Hey Jude, the song is still a popular addition to many playlists today and has a unique sound that is great for any party.
"Hey Joe" is a rather dark song that speaks of guns and danger, but it has a great sound that you will love when you give it a listen on your Joe songs playlist. Add it to yours today and enjoy the rock sounds of legend Wilson Pickett.
9. Walk Away Joe by Trisha Yearwood (Feat. Don Henley)
Trisha Yearwood wows with her 1992 release of "Walk Away Joe." Released on the album Hearts in Armor, the song featured the vocal talents of Don Henley in a duet that will bring you to tears.
"Walk Away Joe" is about a man that fears commitment and earned Yearwood a Grammy Award for best family country vocal performance shortly after its release. Show Trisha some love when you add "Walk Away Joe" to your playlist of country songs.
10. Cotton Eye Joe by Rednex
Taking up the last spot on my list is a classic from the band Rednex. "Cotton Eye Joe" was released in 1995 and featured on the band's album Sex and Violins and is still considered to be one of the most popular karaoke songs sung in bars around the world today.
"Cotton Eye Joe" has a darker meaning than most would think and tells the story of a man with syphilis going around towns trying to find a woman to love. Enjoy this country classic when you add it to your playlist of songs with Joe in the title and dance wildly in your living room.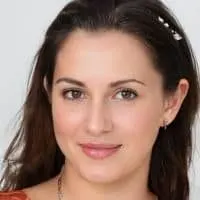 Alexandra loves playing the piano and guitar. She has always been a music lover, but it wasn't until she was in high school that she realized how much she loved to play. It allowed her to express herself without having to be verbally expressive, which is something she found very empowering.