Love songs written by men for the women in their lives are a rather popular theme. A quick search for the word "Lady" will lead you to hundreds of songs containing this more appropriate address for a woman.
I present to you ten songs that have lady in the title. The list contains a great mix of old and new hits and is the perfect addition to your date night playlist.
So without further ado, here is my list of the best songs with lady in the title!
1. Lady Marmalade by Christina Aguilera, Mya, Lil' Kim, and Pink
If you've watched the movie Moulin Rouge, you will know this epic song taken off the movie's soundtrack. Released in 2001, the song is a cover of the original by LaBelle and features artists Christina Aguilera, Mya, P!nk, and Lil' Kim teaming up to bring us some sass.
"Lady Marmalade" is a song about prostitutes and has French lyrics that hint at a liaison with a woman of the night. Add this song to your playlist and pull some sexy dance moves while you get ready for a night out.
2. Lady in Red by Chris de Burgh
Chris de Burgh's iconic love song "Lady in Red" was released in 1986 on the album Into the Light. Singing about his lady love, he describes her looks and the way she makes him feel when she wears a beautiful red dress.
Red is often a color associated with love, so it is only fitting that "Lady in Red" portrays her in this color. Fall in love with Chris de Burgh when you add this song to your love songs playlist.
3. She's a Lady by Tom Jones
Tom Jones had women around the world swooning at the release of his hit song "She's a Lady." Featured on the album She's a Lady, the song sees Jones describing the love of his life and has some rather colorful descriptions of what she is like.
Tom Jones is often referred to as a lady's man, but "She's a Lady" shows a softer side to this crooner. Enjoy this classic song by one of the world's best-known artists as he sings of a girl that has bewitched him.
4. Single Ladies (Put a Ring On It) by Beyonce
Released in 2008, "Single Ladies" is somewhat of an anthem for those women who are single and loving it. The song features on Beyonce's album I Am…Sasha Fierce and is one of the best songs to celebrate being single and independent.
"Single Ladies" has an equally sexy music video with dance moves that are pretty easy to imitate. Play this song on loud and shake your booty like Beyonce when you add "Single Ladies" to your song list.
5. Lady Madonna by The Beatles
Inspiration for new music often comes from the strangest places. For Paul McCartney, inspiration struck when he saw a photo of a Vietnamese woman breastfeeding her child in a copy of National Geographic. This image prompted the band to write "Lady Madonna," which was released in 1968.
The song is the ultimate tribute to women and touches on all aspects of what it is like being a woman in the world today. Give "Lady Madonna" a listen when you need a pick-me-up, and remember that women are hardworking, too.
6. Hey, Lucky Lady by Dolly Parton
It would seem that country Queen Dolly Parton knows a thing or two about heartbreak. Her 1976 hit song, "Hey, Lucky Lady," sees the singer wondering if her ex is happy with his new girlfriend, calling her lucky to have him in her life.
"Hey, Luck Lady" featured on the album All I Can Do and has that classic Dolly Parton sound that made her known worldwide as a country singer. Add "Hey, Lucky Lady" to your playlist today, and reminisce about your past lovers.
7. Delta Lady by Joe Cocker
Joe Cocker's 1989 release of the song "Delta Lady" caused quite an uproar as it saw the singer describing a lady's "bits" in a rather unique way. With lyrics that describe Cocker imagining his lady-love naked and wet in the garden, it is clear that he fantasizes about her, and often.
"Delta Lady" was recorded for the album Joe Cocker! and is the perfect addition to my list, thanks to that iconic rasp of this music legend's voice.
8. Three Times a Lady by The Commodores
Melancholic. That is just one word that is used to describe the feeling you'll get when you listen to this sad love song by the 70s group The Commodores. "Three Times a Lady" was released in 1978 on the album Natural High and was one of the band's bigger hits.
A song about saying goodbye to the love of your life even though you are still desperately in love with them, "Three Times a Lady" will tug at your heartstrings when you give it a listen. Remember to turn up the volume and enjoy the soothing sound of The Commodores.
9. The Lady is a Tramp by Frank Sinatra
Frank Sinatra and show tunes go hand in hand in this 1937 song about a strong, independent woman. "The Lady is a Tramp" is based on the early 1900s women in New York who did what they wanted to when they wanted to.
Sinatra's smooth voice makes for easy listening, so add "The Lady is a Tramp" to your music library today and enjoy the classic sound of one of America's greats.
10. Lady by Kenny Rogers
It should be every woman's goal to find a man that will write a love song about her. This is exactly what Kenny Rogers did for his wife, Marianne Gordon when he released the hit song "Lady" in 1980.
In a love ballad, the song sees Rogers describing just how much he loves Marianne as he praises her looks and her charm. "Lady" brings me to the end of my music list of the best songs with lady in the title and deserves a listen.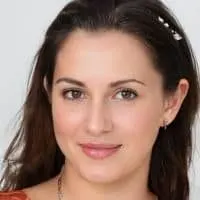 Alexandra loves playing the piano and guitar. She has always been a music lover, but it wasn't until she was in high school that she realized how much she loved to play. It allowed her to express herself without having to be verbally expressive, which is something she found very empowering.