We all have those down days where we want nothing more than to hide away from the world, play sad songs, and shut the world out. This list of sad-titled songs is the perfect playlist for those days and features a range of brilliant songs by various artists.
So without further ado, here is my list of the best songs with sad in the title!
1. No More Sad Songs by Little Mix (Feat. Machine Gun Kelly)
While many of us want to mope and grieve after a breakup, Little Mix has a better idea and encourages you to go out and have a good night out on the town. "No More Sad Songs" is a song that deals with the after-effects of a breakup and was released in 2016 on the album Glory Days.
Featuring the vocal talents of rapper Machine Gun Kelly, the song is the perfect pick-me-up when you need it most. Grab your girlfriends and your favorite pair of heels, and hit the dance floor with "No More Sad Songs" on your playlist.
2. Sad Caper by Hootie and The Blowfish
It's no secret that some people thrive on drama. Often creating the drama themselves, they are known as drama queens and are the topic for Hootie and the Blowfish's hit song "Sad Caper." The song was released in 1996 and focused on people who would rather be sad than pick themselves up and live their life.
"Sad Caper" is featured on the album Fairweather Johnson and comes in at number two on my list. Enjoy this song when you add it to your playlist, too.
3. Sad Sometimes by Alan Walker (Feat. Corsak and Huang Xiaoyun)
"Sad Sometimes" has to be one of the most relatable songs on my list. Recorded by DJ Alan Walker and featuring CORSAK and Huang Xiaoyun, the song is about the emotions we all feel from time to time.
Depression is no joke, and being aware of the emotions those that are depressed are dealing with is the best thing you can do to help them feel accepted. "Sad Sometimes" was released in 2019 and is a song that deserves a listen.
4. Sad by Pearl Jam
Pearl Jam spoke to the hearts and minds of many when they released their song "Sad" in 2003. The song tackles depression and sadness after a breakup and is one of those songs that you will end up listening to on repeat over and over again.
"Sad" featured on the band's album Lost Dogs and is a must-listen for anyone who has ever experienced heartbreak after a painful breakup.
5. Don't Be Sad by Tate McRae
Tate McRae started her career in music by releasing songs on YouTube. Now a globally-recognized artist, Tate has released song after song that will have you in your feels when you listen to them.
"Don't Be Sad" is just one song that deals with mental health issues and breaks the stigma surrounding depression amongst teens as it focuses on what you should not say to someone who is depressed. The song was released in early 2020 on the singer's self-titled album.
6. Sad Lisa by Cat Stevens
1970 saw the release of Cat Stevens' emotional ballad "Sad Lisa" on his album Tea for the Tillerman. The song was written for his autistic sister, Lisa, and is about his love for her as he consoles her.
Living with a disability can be tough, even more so when you are a teenager. "Sad Lisa" dealt with these feelings and was written as a tribute to all those who battle disabilities daily. Give "Sad Lisa" a listen when you add it to your music library.
7. Like a Sad Song by John Denver
John Denver found the perfect way to describe the feeling that so many of us feel when life and all of its ups and downs just get too much to handle. "Like a Sad Song" is a song about emotions, good and bad days, and is a beautiful exploration of human emotion.
"Like a Sad Song" was released in 1976 on the album Spirit and is a must-listen for John Denver fans.
8. Sad Beautiful Tragic by Taylor Swift
Only Taylor Swift could so accurately describe the emotions surrounding a breakup. "Sad Beautiful Tragic" was released in 2012 and is a song that focuses on the pain of losing someone that meant so much to you.
Featured on the album Red, the song was ahead of its time and is just one of the reasons why Taylor Swift is one of the biggest, most famous names in the pop music industry. Add some Taylor to your life when you add "Sad Beautiful Tragic" to your heartbreak playlist.
9. Sad Girl by Lana Del Rey
Lana Del Rey is often criticized for her song content. In "Sad Girl," she sings about an affair from the mistress's point of view, pointing out how lonely her life is as she wants more but knows she will never have it.
Released in 2014 on the album Ultraviolence, the song sees the singer battling to cope as she is so desperate to have her lover in her life that she will take what she can get. This song just hits differently and is worthy of a spot on this list. Show Lana Del Rey some love when you listen to "Sad Girl" today.
10. Sad Song by Christina Perri
Bringing me to the end of my playlist is a heartbreaking song about never feeling like you are good enough. "Sad Song" was released by singer Christina Perri in 2011 and featured on her album Lovestrong. It deals with depression, feeling like you are all alone in the world, and like you are always to blame for everything that goes wrong.
Perri is known for her emotional songs, and "Sad Song" is another song that will tug at your heartstrings. Add "Sad Song" to your playlist of the best songs with sad in the title, and let your emotions flow.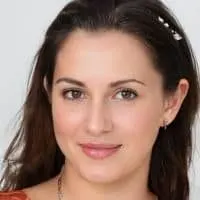 Alexandra loves playing the piano and guitar. She has always been a music lover, but it wasn't until she was in high school that she realized how much she loved to play. It allowed her to express herself without having to be verbally expressive, which is something she found very empowering.