If your name is Sara, this playlist of Sara songs is for you. Artists often write songs about the people in their lives, and this playlist is no different.
This list is made up of some old and some not-so-old songs by some of the world's biggest music stars and is an interesting look at how someone named Sara influenced their greatest hits.
So without further ado, here is my list of the best songs with Sara in the title!
1. Sara by Fleetwood Mac
Starting off my list is this 1979 release from Fleetwood Mac. Released on the album Tusk, "Sara" is said to be about Stevie Nicks and Don Henley's unborn child.
This, however, is unconfirmed, as Nicks herself has said that the song is just about a very good friend named Sara. Whatever the hidden meaning, this song is a classic and explores the beauty that surrounds "Sara." Give it a listen as it appears at number one on my playlist.
2. Creeping Out Sara by NoFx
NOFX released their hit song "Creeping Out Sara" in 2009 on the album Coaster. A punk rock song with a catchy tune, the song is seemingly about stalking someone named Sara after she has turned down a man at a fairground.
"Creeping Out Sara" takes a look at the darker side of stalking and is an eye-opener for many women who have experienced this after saying "no" to a man. Add "Creeping Out Sara" to your playlist, and listen to what not to do when turned down by someone you fancy.
3. Sara by Bob Dylan
Never before have I so desperately wished that my name was Sara after listening to Bob Dylan's 1976 song "Sara." The song was released on Dylan's album Desire and is about his estranged wife, Sara.
While the song has a melancholy tone, it is a sad look at the breakdown of Dylan's relationship with his wife and has that classic Bob Dylan wailing sound that fans worldwide have come to know and love.
4. Calling Sarah by Jellyfish
I will be completely honest when I say that I had not heard of Jellyfish before today. After listening to their song "Calling Sarah," I will admit that I might just be a fan for life after hearing the band sing about a girl named Sarah and how beautiful she is.
"Calling Sarah" was released in 1990 and featured on the band's album Bellybutton. It can only be described as a super cute song that deserves a spot on your playlist. Please give it a listen today as you rush out to change your name to Sarah, too.
5. Sara's Not Sober by Sidewinders
Have you ever met someone who had such a profound or meaningful impact that you were inspired to write a song about them? This is exactly what the song "Sara's Not Sober" by the Sidewinders is about.
Released in 1990 on the album Auntie Ramos' Pool Hall, the song tells the story of a man who met a woman that had an impact on his life, no matter how fleeting their encounter was. Take a listen to "Sara's Not Sober," as it appears on my list at number five.
6. Sara by Starship
Starship is a sideline project of Jefferson Starship and Great White. The release of their song "Sara" in 1985 had fans confused about who the true artist was behind the song. The song told the story of true love in a doomed relationship and was a popular hit for the group.
"Sara" has over 70 million views on the video streaming platform YouTube and is a collaboration by two of the biggest bands of the 80s. Be sure to give it a listen today.
7. Sara Swan Sleepy Head by Jewel
Did you know that Jewel released a string of children's hits? Well, neither did I, but boy, am I glad she did. "Sara Swan Sleepy Head" was released in 2011 on the album The Merry Goes 'Round and is a sweet tale about Sara, the swan.
Jewel's voice on this sweet song is nothing short of breathtaking, and it is definitely worth a listen. Add it to your playlist today, and try not to sing along to "Sara Swan Sleepy Head."
8. Zach and Sara by Ben Folds
"Zach and Sara" takes us back to the 80s as it describes the relationship of a young couple. Released in 2001 on Ben Folds' album Rockin the Suburbs, the song is a sweet take on young love and what relationships were like back in the day.
Listen and sing along to "Zach and Sara" as you dream of a relationship as sweet as the one the song describes, and be sure to add it to your playlist today.
9. Sara's Mask by CKY
A life-changing event can have a devastating impact on most people, and as the song "Sara's Mask" explains, they are never the same again. Released by hit band CKY in 1999, "Sara's Mask" featured on the album Volume I and was a big hit for the group.
The song describes how Sara masks her pain by pretending that everything is okay after her life is turned upside down by a medical diagnosis. While there is no confirmation of what this diagnosis is, the song hints at cancer and sees Sara trying to live her life as normally as possible at a party.
10. Sara Smile by Daryl Hall and John Oates
Bringing me to the end of my list of the best songs with Sara in the title is a sweet song that was released in 1975. "Sara Smile" is featured on the album Daryl Hall and John Oates and is a song about the end of a 28-year marriage to a woman named Sara.
"Sara Smile" is an ode to Sara, and sees the singer telling of her beauty and influence. Add it to your playlist today, and feel the love as you listen to "Sara Smile."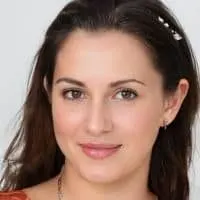 Alexandra loves playing the piano and guitar. She has always been a music lover, but it wasn't until she was in high school that she realized how much she loved to play. It allowed her to express herself without having to be verbally expressive, which is something she found very empowering.