Share on facebook
Share
Share on twitter
Tweet
Share on pinterest
Pin
Stephanie Lynn Nicks is well known for her incredible talent and passionate work. She is especially famous for being a part of Fleetwood Mac and also for her solo career.
Her mystical persona, poetic lyrics, and distinctive voice make her stand out from any crowd! I'm personally a massive fan of the artist, and I know many of you are too.
To celebrate this artist and her hard work, I want to dedicate this article to Stevie Nicks today and pay tribute by remembering some of her most iconic pieces!
List of the Best Stevie Nicks Songs
Stephanie has given us some timeless masterpieces. However, some of her songs have made more of an impact than others and remain a crowd favorite to this day.
Here is my list of the best Stevie Nicks Songs.
1. Edge of Seventeen
I am going to kick start this list with Edge of Seventeen since it rightfully deserves the top place. It is also my personal favorite, so I'm going to be slightly biased with its placement!
The song has an enthusiastic vibe, which uplifts your mood no matter what you're doing and how you feel. People specifically love it because of its nostalgic effect. Many, including myself, remember being a child and listening to this song in the backseat of the car as their parents moved their arms to it.
The song is truly a magical masterpiece, and it really sets a happy mood!
2. Rooms On Fire
This addictive piece of art was released in 1989 and belonged to the album The Other Side of The Mirror. Again, the beat is very uplifting, and Stevie's own voice further adds to the drama.
The official music video itself is amusing to watch, with glamorous settings, beautiful wardrobes, and wholesome videography. To be honest, it barely looks like it was made in the 1900s; the direction, the music, and everything else was significantly ahead of its time.
Considering that Rooms On Fire was a global success, gathering praise from New Zealand, Canada, and other parts of the globe, it is one of the best pieces Stevie Nicks has ever created.
3. Stand Back
Stand Back is a rock musical piece released with the album "The Wild Heart" in 1983 and is still loved worldwide!
The official music video features Stephanie herself and other talented dancers showing off their skills in youthful, attractive wardrobes. The story goes that Stevie wrote this song as she was going on her honeymoon.
Apparently, the song Little Red Corvette by Prince was playing on the radio. It inspired Nich to write her own song, and she then took a detour, went into the recording studio, and searched for Prince's number. She asked him to meet up, and the rest is history!
What started as mere enthusiasm and an adrenaline rush became one of the best creations by the singer in her entire career.
4. Leather And Lace
From the album Bella Donna released in 1981, this song was sung in collaboration by Don Henley and Stevie Nicks.
True to its name, the song is light, romantic, and very sweet. The two artists' voices merged to create a beautiful song, and it's genuinely one of the best duets ever sung, in my opinion!
And if you think that's just my opinion, it was number six for three consecutive weeks in January of 1982 on the US Billboard hot 100, so there is your proof.
5. Stop Draggin' My Heart Around
Featuring the talented Tom Petty and the Heartbreakers, Stop Draggin' My Heart Around is also a song from Bella Donna, Stevie Nicks's debut album, released in 1981.
This rock musical piece was nominated for a Grammy under the category of "Best Rock Performance By A Duo Or Group With Vocals"; it was that good! The hype around the song is justified since it has a unique uplifting yet calming effect to it.
Matching well with the song's overall feel, the music video is also very simplistic yet fun to watch.
6. I Can't Wait
Released in 1985, "I Can't Wait" is a song from the album Rock A Little. The song was written by Nicks as well as Eric Pressly and Rick Nowels.
Nicks said that she felt very deeply about the song, and to understand it, "you have to let yourself go crazy." She stated that she had been friends with Rick since he was 13 and she was 18.
Apparently, Rick brought an incredible piece of music to her and asked her to write a song on it, which she did, and it turned out to be one of the best songs by Stevie.
7. Talk to Me
Another masterpiece from the 1985 album Rocker A Little, this pop song got nominated for a Grammy under the category of "Best Female Rock Vocal Performance."
Needless to say, it gained a lot of attention and fame, and for all the right reasons. From the lyrics to the vocals and the song's beat, everything about this musical piece is uplifting, motivational, and changes your whole attitude.
It peaked at the fourth number for two consecutive weeks on the Billboard Hot Hundred and two weeks at the Top Mainstream Rock Songs in 1985.
8. Has Anyone Ever Written Anything for You
Clearly, Rock A Little has been one of Stevie Nicks's most successful and impactful albums since this song is also a part of that same album! But this one stands out for why it was written.
Stevie explained that she wrote the song for Joe Walsh from the Eagles. The story goes that he had told her about a child he had lost and how he built a drinking fountain as a tribute to his daughter.
He has also written a song about the child, and so Stevie decided to write a song for him.
9. Silent Night
Silent Night is a Christmas-themed song from the album A Very Special Christmas. The album, released on the 12th of October in 1987, was meant to raise money for the Special Olympics and successfully raised no less than millions of dollars.
According to stats of 2014, this album is the 19th best-selling holiday album in the US from 1991 to the present day; it has sold about 2.5 million copies.
There were 15 songs on the album, and Silent Night by Stevie Nicks was the last one.
10. If Anyone Falls
If Anyone Falls was Stevie Nicks's second single from The Wild Heart, and it reached the 14th spot on Billboard Hot Hundred US and 8th position on Billboard Mainstream Rock.
And if you have listened to the song, you would know what all the hype was about. Moving on, the song has a dramatic rhythm and an exciting music video, giving a mesmerizing fairytale experience to the listener.
And it might just be my personal bias, but it sounds like Stevie's best vocal work to me!
11. Bella Donna
Bella Donna is special because it was the debut album of Stevie Nicks released on the 27th of July, 1981. The song is as enchanting as the name, and to be honest, many consider Bella Donna to be Stevie's best album of her career.
Her voice sounds natural, raw, and as Stevie-like as it ever has! When people asked her why she named the album Bella Donna, Stevie disclosed that the term represented endearment to her, and it was about making important decisions in her life.
12. You Can't Fix This
From the album Stand Back, You Can't Fix This is a more carefree, endearing song that is slightly darker than most songs on this list.
Nonetheless, it's still one of the best musical creations by the artist! The song is also pretty recent since it was released in 2013 with Taylor Hawkins, Dave Grohl, and Rami Jaffee.
With this song, Stevie showed everyone that even after so many years, she still has the same talented voice and persisting passion for music!
13. Sorcerer
Sorcerer is a well-known 1984 Stevie Nicks creation and is still very popular! I personally listen to it almost every other day, and it sounds incredible to me.
It was recorded and released in 1984 and featured soft rock and pop-rock music at its best. It is a part of the 2001 album Trouble In Shangri-La with Sheryl Crow, the song's producer, backing vocalist, and guitarist.
The official music video features both Stevie and Sheryl looking like divas, doing what they do best: create beautiful music!
14. Kind of Woman
Kind Of Woman is a beautiful song that hypnotizes with its soothing background music and Stevie's calming voice.
You just want to rest your head, listen to the song, and stop doing anything else. But, ironically, the beats, rhythm, and lyrics of the song are anything but calm. In fact, they are somewhat dramatic and mysterious, to say the least.
However, how the woman still manages to make you close your eyes and submerge yourself in the music is beyond me! But I guess that's just what Stevie does.
15. The Dealer
If you enjoy fast and upbeat songs, you will love The Dealer.
This fantastic song is Stevie's first single from the solo album 24 Karat Gold: Songs From The Vault, 2014. An interesting fact about The Dealer is that it was written back in 1979 for Tusk by Fleetwood Mac.
However, it was never released. Stevie's manager found a YouTube bootleg recording of this song, and it inspired the artist to recreate songs on YouTube that had never been launched to the public.
16. Crystal
Released in 1998 as part of the "Practical Magic" album, Crystal is a lovely song by Stevie Nicks.
Moreover, it was also a part of the movie Practical Magic which starred Sandra Bullock and Nicole Kidman (if you haven't watched that movie, you should). Crystal's lyrics are carefully written to merge with the background music and touch the listener's soul.
They're light, emotional, and very soft to the ears and the mind. I'm telling you, this song is addictive!
17. After the Glitter Fades
I think it's safe to say that Stevie did most of her best work in 1981, specifically in the album Bella Donna.
I mean, since most of her well-known songs belong to that album, it's clearly one of her best works! Anyways, After The Glitter Fades is a beautiful song with empowering lyrics, mind-soothing background music, and Stevie's exceptional vocals.
It's truly a song you listen to and smile uncontrollably because it melts your heart that way! Justifiably, it reached the number 32 and number 36 on Billboard Hot 100 and Billboard Adult Contemporary Chart, respectively.
In addition, it was also number 70 on the Billboard Hot Country Tracks. Needless to say, it received all the love and fame it deserved.
18. Planets Of The Universe
Another rock masterpiece released in 1977, Planets Of The Universe, was a part of the album Rumours. It was initially recorded as a demo song during the 1977 Fleetwood Mac's recording sessions for the album.
Later, in 2004, this demo became a part of the expanded re-release. And Stevie earned a Grammy nomination for the "Best Female Rock Vocal Performance." In 2001, Stevie released her solo album, the infamous Trouble In Shangri-La.
She released a new, more extended version of this song along with that album.
19. How Still My Love
Ending the list with another iconic song by Stevie Nicks, How Still My Love remains one of the top-listed songs by the artist with a tremendous fan-following.
It was initially a part of the Bella Donna album released in 1981, but when Stevie sang the song live in a Chicago show a couple of years ago, it felt the most modern thing I've ever heard! It was amazing how the same artist re-sung her own song and made it sound nostalgic yet new!
Something about the lyrics, the rhythm, and the sound of this musical piece takes you back to the days when you first listened to it.
It's genuinely remarkably nostalgic in a great way.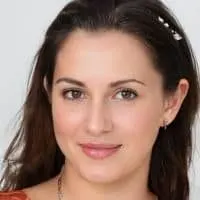 Alexandra loves playing the piano and guitar. She has always been a music lover, but it wasn't until she was in high school that she realized how much she loved to play. It allowed her to express herself without having to be verbally expressive, which is something she found very empowering.