Share on facebook
Share
Share on twitter
Tweet
Share on pinterest
Pin
Suicideboys, usually stylized as $uicideboy$, are a brilliant hip hop two-piece who originate from Louisiana. The pair of cousins shot to fame with their self-produced music via Soundcloud which caught the attention of fans worldwide.
Since they formed in 2014, they have been doing things a little differently including frequently discussing 'taboo' subjects.
Here we take a look at the best Suicideboys songs of all time.
Let's get to it!
1. …And to Those I Love, Thanks for Sticking Around
It should come as no surprise that this song is a sort of grateful letter to those who stick around by us when we're showing all of our worst faces, phases, and places. It's a similar theme to many of the songs from the band who are never afraid to be honest.
The title manages to feel like both the end of a suicide note and the end of an AA recovery speech, which may have been on purpose. Those people around us really can be the best medicine. The close to their Stop Staring at the Shadows mixtape, it's an epic track.
2. ANTARCTICA
This track is an exercise in flow, a feeling of frustration with oneself, and the dangers of addiction. It's regarded as the best Suicideboys song by many of their fans and it's easy to see why. It comes from their powerful mixtape, Dark Side of the Clouds.
It has many deep lyrical messages here. They even get into the incompetence of some of the services provided to help you, which is something many people have had to deal with. They aren't afraid to tackle the immensely frustrating and contradictory system that is meant to help people.
3. Kill Yourself (Part III)
While it may be part three, this song is the best and most powerful from the series. It's an impressive song in many ways. They were also using trap triplets since the very start before they got popular and it showed that Suicideboys were always going to be ahead of the game.
This song is from their mixtape, My Liver Will Handle What My Heart Can't, which is an epic title for a collection of tracks. Everything about this song represents what the boys are all about, including the picture they use as the cover of the mixtape. It's all so raw and so painful in the most cathartic way.
4. PARIS
You watch the video for this song and it makes you desperately want to go to the next Suicideboys gig. The energy and pure passion from the audience show what helps to make them so special. The whole concert was probably as brutal as it looked.
In hip-hop terms, this is one of their hardest songs musically. Those triplets and hisses hit so hard and so good, it makes it almost as addictive as the drugs they're talking about. From their 2015 mixtape Now the Moon's Rising, this will forever remain one of their best tracks.
5. Runnin' Thru the 7th with My Woadies
That sax sample, that lo-fi production, those Pouya line drops. It's hard not to love everything about "Runnin' Thru the 7th with My Woadies". IT showcases their creativity and drive to be different from their contemporaries.
The lo-fi isn't only a fashion choice like it is for most of its users today. The song is supposed to invoke a sense of nostalgia for "the better days" of youth and lack of responsibility, which was the original intent of lo-fi production. The title of the song alone does a pretty good job with that.
6. $Outh $Ide $Uicide
Pouya is at it again with the boys just doing their thing. Of all of their many, many songs, I feel this should be like their signature one. It epitomizes everything that is great about them with stunning lyrics and incredible beats.
The producer for these songs is Budd Dwyer who is another persona of $crim, who seemingly likes to split his writing and producing abilities with different creative hats. He's a great producer in his own right and that is never more obvious than on this epic track from the EP of the same name.
7. Magazine
I love it when Ruby goes all insane with his flow, and this fire beat provides the perfect gateway for that. The video is shot beautifully and creatively with intense colors, filters, and grading effects. This track shows the Suicideboys at their creative best and why they are so loved by many.
Really, the only bad thing I can say about this song is that it's aggressively short. It doesn't even get to the two-minute mark and then it's over. It feels like wanting to read a book and getting a magazine. It's not their only track that gives you that feeling as they are the kings of leaving you wanting more.
8. My Flaws Burn Through My Skin Like Demonic Flames from Hell
Just like with many of their other songs, the Suicideboys compare depression and addiction to being possessed by the devil. Ignorant casual views have often tried to frame them as devil worshipers, which completely misses the point of their songs and purpose altogether.
Ruby's verse is pure lyrical genius, but it's $crim who steals the show for me on this one. He's so underrated with his flow and lyrics. It comes from another brilliantly named EP, I No Longer Fear the Razor Guarding My Heel.
9. 2nd Hand
Perhaps the most impressive aspect of the Suicideboys is Ruby managing to pull off wearing shin-high socks with sandals on in this video. Fashion advice aside, you can wear whatever you want when you are dropping flows and verses as good as this.
$crim really shines here with the opportunity to do his own thing for the first half of this song, which he gets all for himself. Sprinkle in a bit of horrorcore elements, and you got this Soundcloud-certified banger, with a music video shot epically around Europe.
10. LTE
That beat change at the end with the dead phone line blew my mind the first time I heard it. From their 2015 mixtape, YUNGDEATHLILLIFE, and like most of their amazing earlier efforts, it features the boys mixing it up in the verses, a really tight flow, and crazy production.
The cover of the mixtape features what I assume is a picture of the two cousins around the ages of 4 and 5. What strikes me most about it is their demeanor, as if they were just in the forest on a little adventure with their stick swords and animal-themed pajamas. They were always bound for greatness.
11. Venom
From their brilliant Kill Yourself Part XIV: The Vulture Saga EP, "Venom" is a track that hits you with an insane beat and some incredible flow. That's helped by the guest appearance from Shakewell, whose verse helps to make the song.
It uses samples from D.J. Live Wire's "Ratatata Boom". The song feels like an homage to the Venom comic book character. It feels that way with the violent lyrics but this tune is most notable for that brilliant underlying beat and atmosphere.
12. New Chains, Same Shackles
This unique track starts in a unique way with a sample from the animated comedy Dilbert, asking us if one person's triumph means another person's humiliation. The song relates to how we always have problems, regardless of wealth.
In the song, the "new chains" relate to how they have gained popularity and plenty of money but the "same shackles" refers to their common problems such as addiction and depression. It shows us that money isn't going to solve all of your issues.
13. Carrollton
Despite a huge back catalog, the band has only ever released two studio albums, as most of their material has been released on EP's and mixtapes. This song comes from their 2018 debut, I Want to Die in New Orleans which reached the top 10 in the US charts.
It was the first single released from the album. The title refers to the neighborhood in New Orleans which is known for its high level of crime. The beats and flow throughout the song are immense before we get another quirky sample at the end, this time from the open-air preacher Jesse Morrell.
14. For the Last Time
"For the Last Time" is another track that was released as a single. This one is from their 2017 EP, Kill Yourself Part XX: The Infinity Saga. As with many of their songs, it's one that has many different references which show off their songwriting intelligence.
What I love about this track is the tension that is built throughout it by the unnerving beat. It helps to make it one of the best Suicideboys songs and that's especially true when you add in the brilliant vocals. It's a true classic from them.
15. Fuckthepopulation
While they haven't released many official studio albums, they've released many mixtapes with this coming from their fifth one. "Fuckthepopulation" is one of the best tracks from it and was released back in 2015, when they also dropped five other mixtapes.
The brilliant song makes reference to the fact that neither Ruby nor $crim thinks that they'll end up in heaven. It deals with issues of self-control and how it's hard to ignore that devil on your shoulder. Sometimes you give in to temptation.
16. Champion of Death
"Champion of Death" is a rapid track that doesn't relent. Less than two minutes long, the band manages to back in some incredible flow with another great beat. The rapping here is particularly good with them using their vocal talents as part of the melody.
As with many of their songs, it isn't about one specific subject but more about a multitude of social issues. We hear them walking about the issues of money and crime, among others. They pack in many great lines in such a short time.
17. Dead Batteries
One of the most impressive aspects of Suicideboys is their wide range of samples that are sourced from a wide variety of places. This song kicks off with a sample from a song from a Memphis emcee called Fraser Boy and his song "I Wish A Mutha Would".
"Dead Batteries" comes from the second mixtape they released, 7th or St. Tammany which dropped in 2015. It's a brilliantly complex track that uses many different musical elements. This is all on the backdrop of a deep and powerful beat.
18. Do You Believe in God?
After a blistering 2015 where they released 12 EP's and six mixtapes, Suicideboys were a little less active in 2016. One of their three EP's in that year was Grey Sheep II which included seven great tracks, most notably "Do You Believe in God?".
Of all samples used, this is perhaps their creepiest. It's the children's chant from the film A Nightmare on Elm Street and is a great intro to a brilliant song. The whole song is fairly creepy and has an intense atmosphere that makes it one of the best Suicideboys songs.
19. O Pana!
"O Pana!" is a song that is about drug use and addiction. The title of it relates to the narcotic Oxymorphone but references a Walk Whitman poem with its spelling. It comes from their Eternal Grey mixtape and instantly became one of the best Suicideboys songs.
This track is notable for having a very heavy and dark beat which carries the song's serious lyrical content. While originally created by $crim, the beat was heavily inspired by Lil Ugly Mane who uses a similar beat in many of his tracks.
20. Gloss of Blood
It may be last on our list but "Gloss of Blood" is another masterpiece. This one of from their third mixtape YUNGDEATHLIFE which was released in 2015. "LTE" was another incredible track from it as we mentioned before but this one is a personal favorite.
As with many of their songs, we get plenty of references here to drugs and depression. It hits hard and packs many punches into its 1:44 runtime. It's been very difficult to compile a list of the best Suicideboys songs but I think "Gloss of Blood" deserves its place.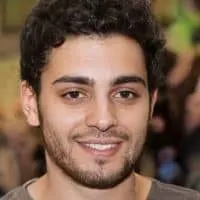 Justin is an audio engineer with years of experience in the field. He has been creating and playing music his entire life, but he really found his passion for engineering when he was introduced to Logic Pro at age 10. Justin has spent countless hours perfecting his craft and now works as a freelance engineer out of Boston, MA.