Share on facebook
Share
Share on twitter
Tweet
Share on pinterest
Pin
Country music is known for its catchy tunes, twangy vocals, and lyrics that make you reminisce about anything and everything. Most country artists have recorded a song about summer at one point in their career, and often the songs have become big hits.
Let me take you on a country music journey of songs about summer. Including some newer artists and some old ones, the songs in this selection have been chosen for their popularity.
So without further ado, here is my list of the best summer country songs of all time!
1. Sweet Summer Lovin' by Dolly Parton
Dolly Parton could easily be called the Queen of Country. With 52 studio albums under the belt, Parton is an icon in country music. "Sweet Summer Lovin" is an offering from her 1979 album Great Balls of Fire and tells the story of a lover's tryst among the dandelions.
With the sweet sound of Parton's voice combined with that classic country sound that she is synonymous with, the song has been described as timeless.
Let Dolly's ethereal song about summer love carry you away as you enjoy this song as a part of the best summer country songs.
2. Drunk on You by Luke Bryan
Idols judge Luke Bryan has an amazing voice and is a talented country music star. His 2011 song "Drunk on You" is about the effect of a woman's love and compares it to the warmth of summer.
This catchy country song is taken off Bryan's album Tailgates and Tanlines and is a must for those warm, idyllic summer nights on the porch with your lover. Cuddle up, close your eyes, and let Luke Bryan's voice wrap you in love.
3. No Shoes, No Shirt, No Problems by Kenny Chesney
I was blown away the first time I listened to "No Shoes, No Shirt, No Problems" by Kenny Chesney. It has a unique sound that can only be described as island meets country. A somewhat mellow song, it describes the singer's wish to escape his hectic work schedule and head to the beach.
I feel like this is one of the best summer country songs, and so do 28 million other listeners who have added this catchy song to their summer playlists. "No Shoes, No Shirt, No Problems" is featured on the 2002 album of the same name and deserves a spot on our best summer country songs list.
4. Toes by Zac Brown Band
Summer is the best time to escape the city and head to the beach. What could be more relaxing than soaking up the sun and having fun on an island getaway? The Zach Brown Band agrees and has written a song with that exact message.
This song brings back memories of summer and beach vacations. This is just one comment from a fan, and I couldn't agree more. "Toes" is a song released on the 2006 Live – The Rock Bus Tour album but has a unique sound.
More like a jingle, the song tells the story of summertime adventures away from Georgia. Please give it a listen and see what great memories you conjure up.
5. Water by Brad Paisley
You can definitely tell someone is a good songwriter when they can write a great song about water. This is how we would describe Brad Paisley's 2009 hit song "Water," featured on the American Saturday Night album.
Summer is for catching waves at the beach, visiting the lake house, or fishing on riverbanks with friends. And Paisley captures this perfectly in the song "Water." Add this to your best summer country songs playlist and beat the heat with Brad Paisley.
6. Something Like That by Tim McGraw
Tim McGraw is all things country. His songs tell a story, drawing you in and making your imagination run wild with the most vivid imagery.
His song "Something Like That" is a perfect example of this incredible talent, and is about the memories of summer as a teenager and will have you thinking back on your youth.
Released in 2015, the song is taken from the album 35 Biggest Hits. If you are looking for a great country song with a classic country sound, you can't go wrong with good old Tim McGraw.
7. Pontoon by Little Big Town
Underrated. That is the only word I can use to describe this country song by Little Big Town. With a "new age" country feel and an incredibly catchy tune, "Pontoon" is the last song on our best summer country song list.
From the lyrics and vocal style to the quirky guitar and instrumentals, this song is absolutely one of the best summer country songs ever recorded. There is simply nothing more I can add to that.
8. Chattahoochee by Alan Jackson
We all remember the glorious summers of childhood. Those days truly did feel like they would go on forever. "Chattahoochee" by Alan Jackson is a song that will take you back to your summers as a child as he sings about hanging out with friends and having fun.
The song was released in 1992 and is from the album A Lot About Livin' (And a Little Bout Love). Alan Jackson has that classic voice made for country music. Chattahoochee has a great country vibe and is perfect for your next barn dance or country-themed party.
9. Strawberry Wine by Deanna Carter
No best country songs list is complete without Deanna Carter. Her songs have a good, rich country sound and are perfect for dancing to. Her 1996 hit "Strawberry Wine" is a must for your summer parties.
Singing about a boy she met and fell for one summer, Carter blows you away with a vocal performance that will leave you with goosebumps. "Strawberry Wine" is taken from the singer's album Did I Shave My Legs for This?
10. Sunshine and Summertime by Faith Hill
The summer is a great time to stop, leave behind the hustle and bustle of life, and just take a breath. Faith Hill suggests we do that in her 2005 single "Sunshine and Summertime."
Her sweet, melodic voice reminds us of the better things in life. "Sunshine and Summertime" is taken off Hill's album Fireflies and has a catchy country beat that has you tapping your foot along to the beat.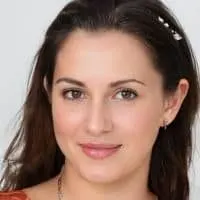 Alexandra loves playing the piano and guitar. She has always been a music lover, but it wasn't until she was in high school that she realized how much she loved to play. It allowed her to express herself without having to be verbally expressive, which is something she found very empowering.