Founded in 1974 by Bob Taylor and Kurt Listug in El Cajon, California, Taylor Guitars has grown to become one of the largest acoustic guitar makers in the U.S.
In this post, I will review six of the company's iconic models, listing each guitar's pros and cons. After that, I shall discuss the four most important factors to consider before buying an acoustic guitar.
Finally, I shall explain why I have nominated the GS Mini for Taylor's best acoustic guitar of all time and summarize the critical moments of the article.
Here is a list of the best Taylor guitars on the market right now!
The Best Taylor Guitars of All Time
Without further delay, let's look at our six contenders.
1. Taylor GS Mini
Taylor GS Mini Mahogany GS Mini Acoustic Guitar , Sapele, Mahogany Top
"Body Body type: Taylor Grand Symphony Mini Cutaway: No Top wood: Solid Mahogany Back & sides: Layered Sapele Bracing pattern: GS Mini With Relief Rout Body finish: Matte 2.0 Orientation: Right-handed Neck Neck shape: Taylor GS Mini Profile Nut width: 1-11/16"" (42.8mm) Fingerboard: Genuine African Ebony Neck wood: Sapele Scale length: 23-1/2"" Number of frets: 20 Neck finish: Matte 2.0 Electronics"
"There's something undeniably inviting about the Taylor GS Mini's scaled-down size, yet a single strum reveals the impressive voice of a full-size guitar
Our top pick is the mini version of Taylor's Grand Symphony model. Taylor's design wizard Andy Powers came up with the concept in 2010. Since then, it's been one of the best-loved acoustic guitars in the world.
The sound coming from GS Mini's bosom is deep and heart-melting. The rich bass is well-complemented by bright trebles, and the middle range is clearly defined. When the strings are strummed hard, the bass begins to disintegrate a bit, so I recommend this guitar primarily for solos.
Its compact design allows for playing in small premises and traveling. The Mini is precisely two inches shorter than the GS, which makes the open chords easily accessible. The action is set low, but more aggressive fingerpickers may want to raise it a little bit. The GS Mini responds swiftly to hard strumming and gentle fingerpicking.
Caramel-colored Sapele is used to make GS Mini's back and sides, while the top is made from solid Sitka spruce. The apt selection of tonewoods and the X-bracing pattern with Relief Rout are the main culprits for this small guitar's big sound.
There's a satin finish on the guitar's neck and body, and the three-ring rosette with stylish purfling gives the Mini a classy look. The nut and saddle are made from NuBone.
Taylor GS Mini sells for about $500-600, which explains why it's become so popular among fingerpickers of all levels.
Considering the perfect balance between sound and playability, this is probably the best guitar you can buy within the price range mentioned above.
> Click here to read our full review
PROS 👍
Great value for money
Outstanding build quality
Great sound coming from a compact body
CONS 👎
The bass breaks up during hard strumming on stage
2. Taylor Baby Mahogany (BT2)
The Baby Taylor was released in 1996 as a 3/4-size dreadnought designed for traveling fingerpickers. The design was an instant success as it showed that small guitars could be well-built, highly playable, and deliver a great sound.
The mahogany top looks great but makes BT2's sound a bit shallow. By contrast, Big Baby's sound is more mature thanks to its solid spruce top.
There's some X-bracing inside, which supports the tone's length. If it were scalloped, the sustain would be even better. The mahogany top provides a warm and balanced mid-range, but the bass is barely heard.
BT2 makes an excellent travel guitar or an extra guitar. Its compact design is perfect for family entertainment in the living room or unplugged gigs in the local club. BT2 copes very well with traditional folk and country pieces. Still, I wouldn't recommend this instrument to big-pawed fingerpickers.
The solid mahogany top is complemented with Sapele back and sides, a more affordable variety of mahogany.
The fretboard and the bridge are made from ebony, while the headstock features a Lexan overlay. BT also features a NuBone bridge, a Micarta saddle, and die-cast, chrome-plated enclosed tuners.
BT2 sells for $370-400 depending on the modification, making it the perfect budget guitar for budding fingerpickers or cash-strapped co-eds.
PROS 👍
Compact design
Affordable
Well-made
CONS 👎
Needs frequent tuning
Weak bass
3. Taylor GS Mini-e Koa
Taylor GS Mini-e Solid Koa Top ESB w/Gig Bag with case
Body Body shape: Other Cutaway: Non-cutaway Top: Hawaiian koa Back and sides: Layered koa Bracing pattern: Other Body finish: Varnish Orientation: Right handed Neck Shape: Other Nut width: 1.687" (42.8mm) Fingerboard: Ebony Wood: Tropical mahogany Scale length: 23.5" Number of frets: 20 Finish: Varnish Electronics Onboard: Yes Brand: Taylor Configuration: Undersaddle piezo Preamp EQ: 2-band

This limited-edition electric acoustic guitar is crafted from the tropical Koa wood. It combines the clean, symmetrical design of a traditional acoustic guitar with the on-stage capabilities of the ES-B pickup/preamp system.
The GS Mini is one of the few electric acoustic guitars to boast a built-in digital chromatic tuner with tone/volume controls and a LED display.
The Koa top gives the GS Mini a good midrange focus, a bright high end, and a pleasant chime. As Koa wood is pretty dense, your new GS Mini may sound a bit too bright and stiff at the beginning.
The more one plays this guitar, the more its tone will open up. Over time, the guitar's warm and sweet overtones will become more mature.
GS Mini-e's scaled-down design provides extra portability for traveling musicians. A shorter 23.5-inch scale compensates for the no-cutaway design. The digital chromatic tuner is so easy to work with that it just invites you to plug in.
The solid Koa top is complemented with laminated Koa back and sides. The C-design neck is smooth and slim with a nice sating finish.
The ebony fingerboard is fitted with dot inlays, and the headstock features six chrome-coated tuners. The bridge is also made from ebony, and a combination of Nubone and Micarta has been used in the Mini-e's nut and saddle.
The GS Mini-e sells for about $800, which is a reasonable price for the high-quality materials used in its construction.
PROS 👍
Robust Koa body
Comes with a gig bag
High-quality Elixir Phosphor Bronze strings
CONS 👎
The three top strings (G, B. E) ring out quite harshly
Players should be extra careful to avoid string buzz
4. Taylor 214ce
The 214ce is one of Taylor's best-selling guitars in the upper-middle price range. It works best in the hands of an intermediate fingerpicker and lends itself to a wide variety of music styles like country, pop, indie pop, and jazz, to name a few.
214CE's iridescent tone and articulate voice give this acoustic guitar a character of its own. You'll fall in love with its bright tone and a specific bell-like chime in the high. The X-bracing inside gives the tone a pinch of fresh crispness to the mid-range.
The Grand Auditorium design of 214ce makes it perfect for flatpicking and fingerpicking but not so great for hard strumming. The ES-2 preamp system blends string and body resonance in perfect harmony, capturing the dynamics and tone of the piece played.
Unlike our top three candidates, the Grand Auditorium design of 214ce may be a challenge to small-framed fingerpickers.
Yet, the Venetian cutaway with a sloping peak fits perfectly on one's hip when playing seated. The low action (adjustable) and the ebony fretboard make Taylor 214ce even more comfortable to play.
Taylor 214ce has a solid spruce top with a satin finish, and its back and sides are made of layered rosewood. Tropical mahogany is used to make the guitar's neck and scale (25.5 inches).
A tortoise pickguard complements Taylor's trademark combination of a Nubone nut and a Micarta saddle. Taylor's signature die-cast tuners are also present here, along with the Elixir Phosphor Bronze strings.
With a retail price starting from $1,000, Taylor 214ce is not so affordable. It is an excellent second or third guitar once you've already learned the basics of acoustic fingerpicking.
PROS 👍
Arrives tuned and with a gig bag
Top-notch build quality
Plugged in or unplugged, the Taylor 214ce's sound is equally consistent
CONS 👎
Plastic bridge pins
High retail price
5. Big Baby Taylor (BBTe)
The electronic modification of Taylor's Big Baby features a solid Sitka spruce top, and its back and sides are made from laminated walnut. The Big Baby is a 15/16 size guitar, which is a notch shorter than a traditional dreadnaught.
BBTe has a deep and consistent tone with sufficient bass. Compared to the Baby Taylor's, the sound is crisper, brighter, and more articulate.
To me, BBTe sounds a bit thin on the high-end, but the mid-range delivers a satisfying growl. Try some flatpicking on the couch, and you'll discover the Big Baby's edgier and harsher side.
BBTe's 15/16 size makes it suitable for fingerpickers of all builds. The guitar has a unique neck design (an ingenious combination of C and V shapes) that takes playability to the next level.
The traditional heel is missing on BBTe, providing better access to the upper frets. The neck's hybrid profile is neither bulky nor too shallow, retaining the perfect width and string spacing.
The heelless neck joint is BBTe's most exciting design feature. It looks like the mahogany neck's coming straight out of the soundboard and extends to the very end of the ebony fingerboard.
The Big Baby has an X-shaped scalloped bracing for extra structural support of the top. The pronounced arch at the back accounts for an extended tone projection.
The unbound body means that some extra glue has been used to join the guitar's back and sides. The six light-gauge Elixir strings are corrosion-resistant and very responsive.
BBTe has a reasonable price of about $550, which is surprising for this level of craftsmanship and playability. So, Taylor's Big Baby is one of the best first guitar choices one can make.
PROS 👍
Affordable price
Innovative neck design for extra comfort
Superb build quality
CONS 👎
The internal join between the back and sides is a bit too gluey
Strings become furry as the protective coating wears off
6. Taylor Academy 10e
The last spot on our list is for a representative of the Taylor's Academy series released in 2017. Made in the company's facility in Mexico, the Academy guitars share some design features with the 100 series and the GS Mini.
Taylor Academy 10e is a full-sized dreadnaught capable of sustaining deeper and more complex tones than its smaller siblings. The sound's most prominent in the mid-and upper mid-range.
At the same time, the Bass tones are clear and resonant. The ES-B pickup and preamp eliminate most of the tone distortion during light on-stage fingerpicking.
Taylor Academy 10e has a beveled armrest for increased comfort during seated performances. The 10e responds very well to a variety of playing styles. To a softer fingerstyle approach, the guitar responds with a strong bass presence and a mellow mid-range.
When subjected to a strong attack, for example, during bluegrass runs, Taylor Academy 10e responds with a punching, sassy tone.
The guitar features a solid Sitka spruce top and layered Sapele back and sides. The Nubone nut and Micarta saddle are also present, along with the signature for Taylor Elixir Phosphor Bronze Light strings.
The most interesting thing here is the Hard-rock maple neck paired with an ebony fingerboard. On the whole, Taylor Academy 10e is solid without being outstanding. I'm afraid I have to disagree with some fellow reviewers who quite loosely tag this electric acoustic guitar as "affordable."
Taylor Academy 10e sells for $700, which is a medium price for an acoustic guitar. I even think the street price is a bit high for the solid but unassuming materials used to make this guitar.
PROS 👍
Deep and complex tone
Responds well to different playing styles
Solid build quality
CONS 👎
The retail price is a bit too high
the action is a bit too high
Things to Consider Before Buying a Taylor Guitar
If you're already thinking of buying one of the guitars reviewed above, then I've done a great job. Before closing the deal, read through these four free tips.
1. Price
What's affordable for one may be a bank breaker for another and vice versa. I think you should start with a Taylor for about $500-700 and gradually climb the price ladder as your experience and confidence grow.
2. Playability
The guitars reviewed above are very comfortable to play as they are below the standard dreadnaught size.
3. Quality
I think Taylor is very consistent when it comes to the build quality of their instruments. As you can see, The Nubone nut and Micarta saddle are present on each of our six candidates, along with the Elixir strings. On the whole, Taylor makes easy-to-play guitars that last for many years.
4. New or Used
I wouldn't recommend buying a used Taylor, at least not any of our six candidates. They offer good value for money, and it's not worth risking with a secondhand instrument.
Conclusion
Thanks for checking out my list of the best Taylor guitars you can get your hands on right now – I hope it has been helpful.
All of our six candidates feature Taylor's patented sub-dreadnaught design and cost between $550-$1,000.
While the company makes far more selected ones, the acoustic instruments on our list have been chosen according to the value-for-money principle.
That's why the Taylor Academy 10e, a reliable and versatile electric acoustic guitar, sits at the bottom of our standings.
#1 Product Recommendation ​​
The GS Mini has claimed the top spot on our list for all the reasons mentioned above, plus the fact that it's among the few mid-priced acoustic guitars that come with a hard-shell case.
The other reason is the Es-Go – a magnetic soundhole pickup sold separately for about $100. It takes only a few minutes to install, and all you need is a simple screwdriver.
A word of advice: as the pickup itself has no controls; you should tweak that of the amp a little bit to get a clear sound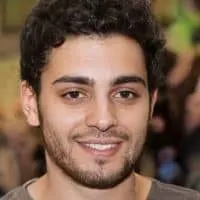 Justin is an audio engineer with years of experience in the field. He has been creating and playing music his entire life, but he really found his passion for engineering when he was introduced to Logic Pro at age 10. Justin has spent countless hours perfecting his craft and now works as a freelance engineer out of Boston, MA.