Share on facebook
Share
Share on twitter
Tweet
Share on pinterest
Pin
The Kid LAROI is trending now as one of the best artists in modern music. After listening to his songs, I'm not surprised.
At only 18 years old, The Kid LAROI has become a wild success within the past year, with four songs topping the Australian ARIA and Billboard Hot 100 charts. His career started out by simply using his mother's phone to record songs and upload them on SoundCloud.
The Kid LAROI formed a friendship with the late Juice WRLD, who mentored him and helped him become a massive success. His sound is primarily pop with a hint of hip-hop.
Here is a list of the top 10 The Kid LAROI. songs, and why they deserve a spot on the list.
STAY (feat. Justin Bieber)
You likely know this incredibly popular song from TikTok or Instagram due to the associated dance. "STAY" is one of the best Kid Laroi songs because it put him on the map as an upcoming artist.
Laroi has truly created a banger with "STAY," with a simple composition that features the talent of Bieber and Laroi, as well as their amazing vocal range.
The simple synthesized melody and varied vocals, as well as the driving bass and catchy drum beat make this track incredibly catchy, and it will be stuck in your head for days on end.
With "F*CK YOU, GOODBYE, The Kid Laroi gives us incredible vibrato and chill singing. The track features a trap beat and repetitive guitar riff, highlighting the message of the lyrics.
The message of "F*CK YOU, GOODBYE" is simple; it's time to get out of a toxic relationship. The Kid Laroi and MGK express their pain at ending a relationship but also tell their exes that they were ultimately a waste of time.
If you like "F*CK YOU, GOODBYE" you should give "Love Me" by Lukaz a listen, as the two songs share a similar message and sound, both featuring a trap beat and guitar riff.
WITHOUT YOU
The Kid LAROI starts "WITHOUT YOU" with his incredible vocal range and an acoustic guitar riff. "WITHOUT YOU" has more of an indie sound, which shows The Kid LAROI's versatility as an artist and singer.
Laroi can't seem to make a bad song, and "WITHOUT YOU" is no exception. The pain in his voice is clear, and this song will definitely put you in your feels.
The lyrics of this track are so raw, perfectly describing what it feels like to love and get your heart broken by someone unfaithful.
Blessings
"Blessings" starts out with a haunting flute that leads into a deep and driving bass. The track continues with a simple trap beat.
Laroi was surprisingly only 15 years old when he recorded "Blessings," and even as one of his first tracks, he is amazing.
We are still waiting for Blessings pt. 2, and hopefully, Laroi will deliver soon.
SO DONE
"SO DONE" starts with a ukulele melody and Laroi singing. The tune is simple, building on the previous with a simple drum beat in the chorus.
Laroi's voice is normally a bit deeper but has been stylized in this song to sound much higher.
The lyrics are quite accessible, explaining how Laroi is sick of love after a toxic relationship. The song was released on Laroi's 2020 mixtape "F*ck Love."
ALWAYS DO
"ALWAYS DO" is a pop tune, featuring a 2000's-like beat and guitar riff. The beginning of the song reminds me of 2Pac's "Thugz Mansion."
The track adds a low bass to the initial acoustic guitar riff to highlight certain parts of the song. Laroi describes how he has his differences with his girlfriend, but they always end up returning to each other.
This hail to 2Pac and simple but effective melody makes this one of the best The Kid LAROI songs. "ALWAYS DO" will have you listening on repeat.
TELL ME WHY
"TELL ME WHY" is another dope track by Laroi, showcasing his vocal range. The song features a deep bass, trap beat, and repetitive piano riff.
This track is a tribute to the late Juice WRLD, who Laroi thought of as a mentor and brother. I love this track because you can hear the emotion in Laroi's voice as he discusses the loss of his mentor and other family members and people that he was close to.
As a violin plays through a subtle outro, I can understand why Laroi's fans think this is one of the best The Kid LAROI songs. Lario uses this track to explore the theme of losing loved ones in a unique and vulnerable way.
WRONG (feat. Lil Mosey)
"WRONG" features a soft piano melody, deep bass, and 808 trap beats. The lyrics talk about love, partying, getting drunk, and high.
The music video to "WRONG" features Laroi and his friends in a library checking out the sexy librarian. This is definitely a fun coming-of-age track, where Laroi obviously gets the girl in the end.
"WRONG" is a fan favorite and one of the best The Kid LAROI songs. The more I listen to Laroi's insane vocal range the more impressed I am with him as an artist.
"GO" features Laroi's labelmate and mentor Juice WRLD, who unfortunately passed away recently. The song has two versions, one that retains the original Juice WRLD verse and one that does not.
The lyrics discuss Laroi and Juice WRLD's problems with girls and drugs. Laroi decided to release both versions of the song to honor his late friend Juice WRLD.
Another song off Laroi's album "F*ck Love," features a washed-out and repetitive guitar riff and trap beat.
NOT SOBER (feat. Polo G & Stunna Gambino)
"NOT SOBER" is another one of Laroi's songs that starts slowly with a simple and repetitive piano melody, building with a trap beat.
I love the quiet and chill vibe of this track, and how these three talented artists talk about difficult experiences in life. The lyrics discuss how they often go to drugs or alcohol to cope.
As one of the best The Kid LAROI songs, the melody is less busy to highlight the artist's voices and message in what they are singing about. "NOT SOBER" is simple yet effective, and great to listen to when you are looking for some time to reflect.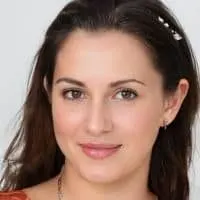 Alexandra loves playing the piano and guitar. She has always been a music lover, but it wasn't until she was in high school that she realized how much she loved to play. It allowed her to express herself without having to be verbally expressive, which is something she found very empowering.