Share on facebook
Share
Share on twitter
Tweet
Share on pinterest
Pin
Tiësto has been a staple in the electronic music scene for many years, and he's shown interest in varying music styles over the years, which have resulted in a long list of hits. Some of Tiësto's most memorable songs are spread across over twenty years of music.
This article will dive into the ten best Tiësto songs of his career, in addition to what makes them so timeless.
1. Don't Be Shy (feat. Karol G)
With enchanting reverberated vocals from Karol G, this collaboration between the talented vocalist and Tiësto brings airy vocals over a catchy yet simple house instrumental.
Moreover, I'm a huge fan of the bass line in this song, as it's not overbearing but still gives off a head-knocking deep house feel. "Don't Be Shy" is a perfect song for late summer nights that'll put you in a euphoric mood.
2. The Motto (feat. Ava Max)
Some of the best Tiësto songs are complemented by powerful vocals. "The Motto" from Tiësto features pop star Ava Max, and she provides all the energy you'll need for a night of partying.
Of course, it wouldn't be a Tiësto hit without a hard-hitting bass line. The song has high replayability as the instrumental isn't too cluttered, leaving plenty of room for the vocals and melodies to reel you in.
3. The Business
Signature to the Tiësto style; a light but bouncy bassline carries throughout ethereal melodies. Accompanied vocals perfect for a late-night club anthem, "The Business" was a commercial hit throughout the last half of 2020.
This song, in particular, has a fairly long buildup, but the airy and melodic synth pads almost make you forget a drop is coming. Even today, this song is still getting daily radio spins all around the world.
4. Jackie Chan (feat. Dzeko, Post Malone, and Preme)
From the collaborative lineup alone, it's stacked with artists that know how to make a hit. "Jackie Chan" is a release from Tiësto and Dzeko with vocal support from Post Malone and Preme. Released in May of 2018, this song was timed perfectly for summer, ending up on any party playlist.
The song carries a chord progression with a clean electric guitar that guides the ear into the rest of the song as each instrument and layer is introduced. Not to mention, Tiësto especially shines through with his musical direction throughout the hook.
5. Boom (Feat. Sevenn)
If you're looking for a heavy, deep-house, underground nightclub feel, "Boom" from Tiësto has excellent replay value. The song has a great switch-up into trap halfway through while creating a proper buildup back into the main melody.
Aside from the simple yet pounding bass line, brass instruments are riddled throughout, providing a symphonic feel to otherwise thumping drums. A repetition of vocal chops keeps the ear in tune and on tempo; a festival banger if I've ever heard one.
6. Pepas (Tiësto Remix) (Feat. Farruko)
With immense anthem potential, Tiësto's remix of "Pepas" by Farruko brings a significant presence. Reverberated claps with sharp synth melodies to accommodate Farruko's smooth vocals and a feel-good tonality are a recipe for success.
Tiësto has a knack for collaborating with vocalists that hit the spot with his production style, and it seems to never get old. He uses Farruko's vocals perfectly to captivate the listeners and prepare them for the extra flair he brings to the table.
7. Ritual (feat. Jonas Blue and Rita Ora)
Although Tiësto took the lead on production as he generally does with collaborations, the styles of Jonas Blue and Rita Ora take "Ritual" in a more pop direction. Nevertheless, the song's melodic choices bring a blend of empowerment and open breakdowns leaving open room for a solid vocal lead from Rita Ora.
Based on the response from listeners, the song's good energy seems to draw them in the most. A big part of this comes from the chorus structure with strong piano chords and a complimenting synth melody that almost sounds like a guitar riff in its own right.
8. The Business Pt. II (Feat. Ty Dolla $ign)
One of the best Tiësto songs came back at the beginning of 2021 and introduced part two to "The Business." This time around, he brought the well-known voice of Ty Dolla $ign. Like most of Ty's songs, he nails every note, knowing exactly how to flow with Tiësto's signature production style.
There's also plenty of synthesized vocal effects that ring between the ears creating a refreshing new vibe from the original. It's easy for me to say that choosing to collaborate with Ty Dolla $ign was a win and is another testament to Tiësto's ear for other artists' capabilities.
9. Red Lights
A song that carries all of the elements of a catchy pop tune and brings feelings of euphoria and reminiscence. Tiësto's "Red Lights" is a summer night anthem and the lyrics carry a reminder to live while you still can.
In between the calming vocals and light melodies, the hook comes in with strong synth chords giving the track a little boost of energy. Overall, it has a solid balance of dynamics. The song comes from his well-known album A Town Called Paradise, which is stacked with feel-good hits.
10. Adagio For Strings
Melodic synth strings that became beloved historically in dance music, "Adagio for Strings" from Tiësto's infamous album Just Be carries tons of nostalgic value after all of these years. Released over 15 years ago, this song quickly became a trance staple for many lovers of electronic music around the world and was a significant aid in boosting Tiësto's career.
Praised for its blend of classical and synthesized instrumentation, this track is still loved by many to this day and goes down as one of his best dance tracks of all time. For many, this is where they discovered Tiësto, although many could argue which song was the tipping point into worldwide recognition. Regardless, all can agree this song is a Tiësto classic.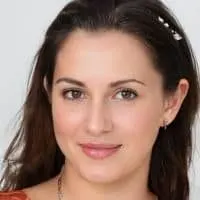 Alexandra loves playing the piano and guitar. She has always been a music lover, but it wasn't until she was in high school that she realized how much she loved to play. It allowed her to express herself without having to be verbally expressive, which is something she found very empowering.