Share on facebook
Share
Share on twitter
Tweet
Share on pinterest
Pin
Its influence on people and music is quite vast at this point, and TikTok won't be losing its influence any time soon. Although the platform is used to view many different kinds of content, it plays a massive part in the popularity of many songs.
A TikTok song refers to a record that becomes popular on the platform, with many users making their own content to fit its message or tone.
In this article, I'm going to focus on the 10 best TikTok songs that took the platform by storm!
1. Running Up That Hill (A Deal With God) – Kate Bush
Offering an intricate and calming melody progression, the song is sweet on the ears from the jump. It also provides a sense of nostalgia for some listeners, and its synth-heavy melodies are easy to get locked into.
The rolling drums come with a danceable quality, but they aren't overbearing by any means. Kate Bush has many great records, but this is one that developed newfound popularity on TikTok.
2. Glimpse of Us – Joji
Joji is an artist that has an impressive artistic range, and many of his records come with a powerful message that'll leave an impact. "Glimpse of Us" has a solemn vibe that you can get lost in, and his vocals sound like they surround you from all sides.
The record brings a message that many people can relate to, which is partly why it's one of the best TikTok songs in recent years. There isn't too much variation to the record, but the instrumental and his vocals are more than satisfactory.
Related: 10 Saddest TikTok Songs That Will Make You Cry
3. STAY – The Kid LAROI (Feat. Justin Bieber)
A pop record that brings plenty of energy, both artists, stretch their vocals which continue to impress. With many pop tropes layered in the instrumental, I'd say its synth melodies are catchy and quite unique on their own.
Above all, the hook is the song's best part, as it makes you want to sing along. The message is relatable for many people, and the sonics do a solid job of putting you in a good mood.
4. First Class – Jack Harlow
An artist that comes with a diverse talent spectrum, Jack Harlow always has an effortless sound in his music. The instrumental is undeniably infectious, and it's understandable how this could be considered one of the best TikTok songs.
The melodies are relaxing yet fit perfectly with the hard-hitting percussion. Even if the lyrics come with somewhat of a sultry vibe, your ears will primarily focus on Jack's flawless flow.
5. MIDDLE OF THE NIGHT – Elley Duhe
This record has plenty to offer, but it became popular due to its impactful hook. It's evident that many people latched onto the song's message, and its repeated use in content on TikTok took its popularity to new heights.
Outside of its popularity on TikTok, the record comes with a professional quality that's pretty cinematic. Elley Duhe has a fantastic voice, and this is just one of her outstanding pieces of work.
6. THAT'S WHAT I WANT – Lil Nas X
Lil Nax X rose to fame thanks to the power of social media, and now his career is moving in full force. He has no issue making a catchy hit that his fans will latch onto, and this record is just one of many.
It's clear he's a voice for many people who believe in his music, and this record offers a message that many people can relate to. Overall, the production is a great pop hit, showing what the artist is capable of.
7. Light Switch – Charlie Puth
With a blend of warped synth melodies and organic melodies from clean guitar, "Light Switch" is an excellent pop jam from Charlie's discography. He displays his vocal range on both ends of the frequency spectrum, and the sonics of his voice fit the instrumental in the best ways.
It's pretty clear why people would latch onto this song, and its construction is the perfect recipe to find popularity on the TikTok platform. Nevertheless, it's a song from the artist that's still on repeat for many listeners.
8. Up – Cardi B
One of the harder-hitting records on this list, Cardi B isn't known to hold back when it comes to her music. The instrumental is gritty, and the percussion snaps hard from every angle.
The way this track is put together is very fitting for the dance culture on TikTok. This notion, plus the fact it's undoubtedly catchy, made it highly popular with many content creators on the platform.
9. Jiggle Jiggle – Duke & Jones, Louis Theroux
What makes this song so popular is the fact that it's extremely laid back, and the hook immediately gets burned into your brain the moment you hear it for the first time. This song may not have been a billboard hit, but many people latched onto it due to its infectious nature.
"Jiggle Jiggle" quickly found its way all over TikTok, and I feel it's easily one of the best TikTok songs on this list by far. It's a pretty short song, which works fine, as most people would have it on repeat anyway.
10. About Damn Time – Lizzo
Lizzo is known for delivering an unfiltered message in her music, and she does it in a way that's catchy and hard to forget. This record offers a funky instrumental that induces movement, and she flows across with it ease.
The hook is the height of the record, but every second of the song has something memorable about it. Lizzo delivers a level of nostalgia in many ways while bringing that modern flair that'll pique the current generation's interest.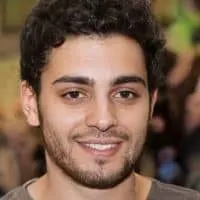 Justin is an audio engineer with years of experience in the field. He has been creating and playing music his entire life, but he really found his passion for engineering when he was introduced to Logic Pro at age 10. Justin has spent countless hours perfecting his craft and now works as a freelance engineer out of Boston, MA.