Share on facebook
Share
Share on twitter
Tweet
Share on pinterest
Pin
Travis Scott, whose real name is Jacques Bermon Webster II, is a rapper from Houston, TX. He grew up surrounded by music, from his grandfather who was a professional jazz composer, to his uncle and father who both played an instrument.
Scott's destiny became rap when he began producing music in high school. His first mixtape was called The Graduates and was published when he was only 16.
Scott is mainly influenced by Kid Cudi, Kanye West, M.I.A., and surprisingly, Bon Iver. His story of success is simply inspiring, going from teenage fan to collaborator with many famous rappers.
If you are looking to get into some fresh hip-hop, check out my list of the 20 best Travis Scott songs.
1. HIGHEST IN THE ROOM
"HIGHEST IN THE ROOM" was released in 2019 and hit the top 100 charts in the first week of its release. The lyrics discuss Scott's relationship with Kylie Jenner, which ended two days before the song came out.
This song is 100% original, with work from producers OZ and Nik D. It opens with an alien-like sound that repeats throughout the track.
"HIGHEST IN THE ROOM" also features a guitar, kicks, snares, and claps. This is one of Scott's fan favorites, making it one of the best Travis Scott songs.
2. Goosebumps (Feat. Kendrick Lamar)
Hold up, did I just say Kendrick Lamar? Yes, the one and only Kendrick Lamar makes an appearance in this banger by Travis Scott.
I love this song because even though it has a slower tempo, it has major beast quality. Kendrick Lamar also adds a whole other level of talent to this track.
If you're a fan of "Goosebumps," check out BROCKHAMPTON, who seem to take inspiration from this track in some of their songs.
Scott actually broke a Guinness World Record with "Goosebumps," performing it 15 consecutive times at a show. Still not convinced that this is one of the best Travis Scott songs? Go listen to it yourself.
3. SICKO MODE (feat. Drake)
"SICKO MODE" starts slow, with the distinct sound of Drake's voice. Drake's part is more chill than Scott's, as the music changes drastically from a repetitive synthesized melody to a 90s'-inspired trap mix after Drake's first verse ends.
This track samples both "Gimme the Loot" by The Notorious B.I.G. and "I Wanna Rock" by Luke, both of which are from the 90s'. The lyrics talk about Drake and Scott's work ethic and how they're going into beast mode.
This is a hype song, perfect for a workout or getting ready for a party. This collaboration between some of hip-hop's biggest names will leave you wanting more.
4. BUTTERFLY EFFECT
Fans say that the beat of this song fittingly floats with Scott's rap like a butterfly. It was released on his famous Astroworld album, which featured several of Scott's best tracks.
The lyrics describe the "butterfly effect" concept, which proves how a small circumstance can have an enormous effect. Scott discusses how much he loves his new life and his Lamborghini, which has doors that open like a butterfly as well.
"BUTTERFLY EFFECT" was released in the same year as Migos' song "Slippery," and the two seem to share a lot of common musical themes. "BUTTERFLY EFFECT" has a hazy quality, and is perfect if you're looking for a song to chill.
5. THE SCOTTS
"THE SCOTTS" was one of 2020's best in hip-hop. It is technically from the hip-hop group the Scotts, which is made up of both Travis Scott and Kid Cudi.
The Scotts released this track in April of 2020, which quickly hit the top 100 charts in May of the same year. Many allege that the song samples "Kairi's Theme" from Kingdom Hearts, and it features a heavy bass.
This track's lyrics deal with large global issues, such as the current state of problems with law enforcement. "THE SCOTTS" serves as a sort of introduction to the new partnership between Cudi and Scott, and we are itching for more.
6. Antidote
"Antidote" is one of the OG Scott songs, released in 2015. The lyrics quite obviously discuss drugs as an antidote.
"Antidote" samples Lee Fields & The Expressions' "All I Need," which came out surprisingly in 2014. Because of this sample, "Antidote" has a very postmodern vibe, mixing trap with soul.
As one of the best Travis Scott songs, "Antidote" is mad catchy, and will have you listening on repeat.
7. 5% TINT
"5% TINT" samples Goodie Mob's "Cell Therapy." This is another song off arguably Scott's best album, Astroworld.
I love the mix between the repetitive piano riff, low bass, and trap beat in "5% TINT." The lyrics include many references to classic rappers, such as Slim Thug and DJ Screw.
The end of "5% TINT" hits out of nowhere, with the sound of a woman singing like an angel permeating through the outro. The hazy and warped quality of the music as the song ends is pure magic.
8. through the late night
"Through the late night" features a trap beat, a repetitive low melody, and the jarring sound of loud humming, which backs up Scott in this track. The song samples Kid Cudi's "Day N' Nite," so if you're a fan of this version, check out Cudi's track.
This is the second collaboration Cudi and Scott has done on Scott's Bird in the Trap Sing McKnight album. What's cool about this track is that Scott was a huge fan of Cudi when he was younger, and now they are collaborating regularly.
The lyrics mostly discuss partying through late nights. Even so, if you are looking to get pumped up for a workout or a game, this is the song to listen to.
9. COFFEE BEAN
"COFFEE BEAN" has a completely different sound from many of Scott's songs, and the vibe is very chill. This is the last song on Scott's Astroworld album, ending with calm after the storm.
"COFFEE BEAN" is one of Scott's most underrated masterpieces, which is why it is one of the best Travis Scott songs. Between the cut-up electric guitar sample that could be from Sugar Ray's "Fly," and the warped track, you will listen to "COFFEE BEAN" on repeat.
The lyrics are vulnerable and discuss Scott's messy relationship with Kylie Jenner and controversy from the media about the pair. I love everything about this song, from its sensitive lyrics to the mix of several genres that create one solid piece of music.
10. STARGAZING
"STARGAZING" samples "Bitches (Reply)" by D.J. Jimi. The song is psychedelic, which makes sense considering the lyrics discuss a psychedelic trip.
Scott delivers his rap both normally and through a weird autotuned falsetto. The only way I could describe this song is hazy, going through several warped phases in the middle, and I love it.
The outro of "STARGAZING" switches back to normal trap. Scott's creativity in "STARGAZING" makes it a fan favorite, and one of the best Travis Scott songs.
11. GATTI
This is one of Scott's hype songs, who teamed up with Pop Smoke to release this banger.
"GATTI" features a sample from the bizarre 80s' orchestra track "Slunečnice Pro Vincenta Van Gogha I – Prosvícení" by Mahagon. The building violins from this sample add something special to the trap beat that dominates this track.
The unique sound of the violins and the lit vibe of "GATTI" definitely make it one of the best Travis Scott songs.
12. 90210 (Feat. Kacy Hill)
"90210" is dope, and Kacy Hill adds a whole other level of talent to this track. The music video is done completely in stop motion and is just as amazing as the song itself.
The first half of the song is angelic and trippy, featuring a deep and synthesized electric guitar and a slow trap beat, as well as the warped voices of Scott and Hill. At about the halfway mark, the vibe of the song changes completely, with a faster tempo, claps, a low bass, and normal piano.
Scott's creativity shines in "90210," from the music video to the depth of the actual track, which goes through so many changes. This is also a fan favorite, making it one of the best Travis Scott songs.
13. YOSEMITE
"YOSEMITE" is another one of the best Travis Scott songs from his Astroworld album. This song has a chill vibe and features verses from Gunna and NAV.
The beat of this song is much less jarring compared to Scott's normal sound, and the guitar riff and flute seem to dominate the music.
The lyrics in "YOSEMITE" discuss jewelry and designer clothes, as well as the exorbitant lives the artists have as rappers. The song itself is free-flowing and relaxed.
14. CAN'T SAY
"CAN'T SAY" features Don Toliver, who talks about getting women and doing drugs with Scott. The song samples "25 Lighters" by DJ DMD under a characteristically forceful trap beat.
The mix of this track is purely hypnotic, which is why it is one of the best Travis Scott songs.
Like many of Scott's other tracks, "CAN'T SAY" ends with a hazy and twinkling outro. I love how this song begins slow, gets crazy, and then ends slow again. It's a perfect package.
15. pick up the phone (feat. Young Thug)
"pick up the phone" features Young Thug and a verse from Quavo, who is part of the rap group Migos. It features the low sound of a warped steelpan, which is a beachy metal instrument, and warped water droplets under its trap beat.
This song has the perfect summer vibe. "pick up the phone" was fittingly released in June 2016, along with songs like DJ ESCO's "Too Much Sauce," which I think has a similar vibe.
The lyrics discuss how the three rappers are trying to stay loyal to a girl but she won't answer her phone, which puts them in a difficult situation.
16. ASTROTHUNDER
"ASTROTHUNDER" is super chill, featuring an alien-like melody, an interesting bass, and washed-out, echoed guitar notes.
I love how unique this track is from some of Scott's others. Fans say this is one of the best Travis Scott songs off his album Astroworld.
"ASTROTHUNDER" reminds me of songs like "North Star" by Offset ft. CeeLo Green, carrying the same sort of alien vibe and similar upbeat tempo.
17. SKELETONS
"SKELETONS" is another one of Scott's hype songs from Astroworld. I love the piano in this track, which has a Halloween vibe.
"SKELETONS" also features The Weeknd, whose voice is uncharacteristically autotuned in this track. The mix between these two incredibly talented artists is enchanting.
If you're looking for a song to add to your Halloween playlist, or just a track to unwind to, "SKELETONS" is for you.
18. WAKE UP
"WAKE UP" starts with a warped voice singing and a very distinct acoustic guitar riff. The Weeknd starts the song off as the trap beat begins, and this song mixes rap and R&B.
This is my personal favorite off the Astroworld album. The sound is incredibly unique, creative, and is distinct from both The Weeknd's and Scott's typical tracks.
The lyrics discuss Scott's and The Weeknd's relationships likely with Kylie Jenner and Bella Hadid. The song is quite explicit, but artfully so.
19. NO BYSTANDERS
"NO BYSTANDERS" samples both "Jóga" by Björk and Three 6 Mafia's "Tear Da Club Up '97," showing more of Scott's 90s' inspiration. The track also features Juice WRLD and Sheck Wes, making this one full of talent.
"NO BYSTANDERS" is a banger, with the distinct singing of Juice WRLD, Wes and Scott's unique rap styles, and the sample from "Tear Da Club Up '97," which combine to add several interesting layers to the track.
Like many of Scott's songs, the outro slows down a bit and adds the sound of a piano. "NO BYSTANDERS" is a masterpiece from start to finish.
20. Maria I'm Drunk (Feat. Justin Bieber & Young Thug)
"Maria I'm Drunk" starts with Scott telling us he "made it to LA." With the sound of crickets in the background and a washed-out melody playing, the sound is almost angelic.
These are three of the most talented artists on the market, so it's no surprise that this is one of the best Travis Scott songs. You've never heard Justin Bieber like this, and his verse straight up slaps.
This song is so chill and sexy, and Young Thug adds an extra layer of talent to Scott's track with both his rap and his singing. Get ready to vibe with the washed-out piano, organ, and simple trap beat while you give this one a listen.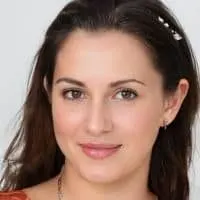 Alexandra loves playing the piano and guitar. She has always been a music lover, but it wasn't until she was in high school that she realized how much she loved to play. It allowed her to express herself without having to be verbally expressive, which is something she found very empowering.