We have an awesome article in store for you guys today.
That's right, you read correctly!
Today we will be taking a look at some of the best treble booster pedals around right now for you to add to your pedal collection.
Treble Booster Pedals are not seen as much as some of the other effects pedals you would normally find on a typical pedalboard. Regardless though, they are still a great tool to have in your effects arsenal for when you need them.
As the name suggests, treble booster pedals boost the treble of your tone, which will generally give you fatter and more saturated sound.
There are many different treble booster pedals available right now that vary in functionality and design. In this article will be checking out only the best treble booster pedals for you to go and have a look at.
Hopefully, you'll learn a thing or two from reading through our top picks today.
So without further ado, here is a list of our top recommendations!
Best Treble Booster Pedals Comparison Chart
Invalid table id.
5 Best Treble Booster Pedals
1. Catalinbread Naga Viper
Sitting at the top of our list today is the Catalinbread Naga Viper.
The Nava Viper is based on the legendary Dallas Rangemaster Treble Booster that was released in the 1960s. Catalinbread has even expanded on this sound by providing the user with additional features and the capability to work with any amp imaginable.
For those of you who are unaware of the Dallas Rangemaster Treble Booster, this pedal has been used extensively by a number of popular British musicians. This includes people such as Brian May, KK Downing, Tony Iommi, Mark Bolan, and Glen Tipton (just to name a few!).
It's no secret that the Rangemaster was a key component in allowing these guitarists to boost their British tube amps into something amazingly spectacular.
The Naga Viper adds two additional controls to the original Rangemaster, which are range and heat. If you are familiar with the Rangemaster then you would have noticed that the pedal only featured one control knob, which is a simple boost.
These two additional control knobs allow you to customize your tone incredibly well by allowing you to adjust the frequency response and fain level of your tone.
Overall, you really can't go wrong with the Catalinbread Naga Viper if you are looking to replicate the sound you would expect to hear out of a vintage Rangemaster. This pedal is definitely deserving of the top spot on our list today.
​2. TC Electronic Spark Booster
The TC Electronic Spark Booster is a special type of treble booster that can do much more than boost your treble.
As you can see, this pedal features 4 different control knobs. These control knobs control the gain, bass, level, and of course, treble. Furthermore, the pedal also features a 3-way toggle switch that can toggle between 3 different settings: fat, clean, and mid.
The pedal gives you up to 26 dB of boost that can really push your sound to the next level. This makes the Spark Booster not only a great boost, but it can also be configured to act as a light overdrive too.
I don't think anyone would disagree with me when I say that there are endless sound-shaping possibilities with this pedal.
TC Electronic is known for producing some amazing pedals, and the Electronic Spark is no exception to that. If you are looking to give you sound that much-needed boost then picking up the Electronic Spark is a no-brainer.
3. EarthQuaker Devices Tone Job
EarthQuaker Devices Tone Job EQ and Boost Guitar Effects Pedal
A compact Boost & EQ is based on the tone-shaping options available in old audiophile-grade stereo preamps
A great addition to your pedalboard no matter what you play
You'll hear full frequency response from your Tone Job everywhere you plug it in
Place the Tone Job at the beginning of your chain to alter the overall character of your guitar
Use it at the end to boost output at the end of a long cable run and fine-tune your tone
The EarthQuaker Devices Tone Job is another treble booster pedal that provides a high amount of flexibility and control to shape the perfect sound.
You can place the Tone Job at either the start of your effects chain or at the end depending on how you want your guitar to sound. Placing it at the front will adjust the character of your sound, while placing it at the end will help you apply the finishing touches to your tone.
One of the best things about EarthQuaker Devices pedals is that they are all manufactured by hand in Akron, Ohio USA. This means that when you buy one of their pedals you will be getting a product that is handmade and built to last.
No matter what style of music you play, you will surely find the Tone Job handy to have around in your effects arsenal. The 4-knob design of the Tone Job is incredibly simplistic and user-friendly. It won't take you long to tune in a sound that you will enjoy.
I was first introduced to this pedal when I heard that the band Chon uses it, and I can see why they would. If you haven't used an EarthQuaker Devices effects pedal before then you don't know what you're missing out on.
Overall, the Tone Job is a very versatile effects pedal that doesn't just stop at providing you with a luscious treble boost.
4. Electro-Harmonix Screaming Bird Treble Booster
Ah yes, it wouldn't be a complete list if we didn't include the glorious Electro-Harmonix Screaming Bird.
For those of you who don't know, the Screaming Bird is an extremely small treble booster pedal that is very simple and easy-to-use. In fact, it should only take you a couple of minutes to figure out what sort of sound capabilities are possible with this pedal at your disposal.
The overall dimensions of the pedal are 2.75 (W) x 4.5 (L) x 2.1 (H) inches.
As you can very well see, the Screaming Bird features only two controls. One of which is the boost control knob, which is used to increase the gain of your sound. The other control is the footswitch, which is used to activate or deactivate the effect by simply pressing down on it with your foot.
The Screaming Bird gives you up to 20 dB of treble boost, which will allow you to alter the frequencies of your sound and give that edge over everyone else.
There isn't too much to say about the Screaming Bird other than the fact that it does what it was meant to do, which is provide you with a way to boost the treble of your sound. The simplistic design of this pedal makes it perfect for beginners and those of you who want a pedal that is specifically designed to provide only treble boosting capabilities.
Overall, you can't go wrong when you pick up an Electro-Harmonix pedal. They have a great reputation for designing high-quality products at affordable prices.
5. Keeley Java Treble Booster
Keeley Electronics Java Boost Guitar Effect Pedal
Uses the famous Mullard OC44 transistor for gain
Three way mode selection switch for treble boost, mid boost, and full range boost modes
Low current draw (about 4mA)
Designed to be used with any modern negative tip positive sleeve 9V DC supply
True by-pass
​I am not going to lie, I was tempted to not put the Keeley Java Treble Booster on our list because it is a discontinued pedal. With that being said though, you can still find this pedal around and I figured it was at least deserving of a place on our list today.
The Java Boost is another incredibly simple treble booster that is able to give you that vintage sound straight from the 60's and 70's era. Let me just say this now, this is not just a simple clean boost pedal.
You will find that the Java Boost works very well with a tube amp as it can really help to push the limits of these amps. The sound is unlike anything you would get from a similar pedal from popular companies such as Ibanez and BOSS.
The Java Boost has 3 different controls for you to use to help shape your sound. First up we have the tone and level knobs, which are pretty self-explanatory and will be your go-to controls when playing around with the pedal.
The third control is the 3-way toggle switch which allows you to pick 3 different settings, which are bass, treble, and mid. I find this pedal works best when placed before an overdrive pedal as it allows you to get a two-pedal overdrive setup going on.
Overall, if you can get your hands on one of these bad boys then you will surely not be disappointed. This may be a difficult task as these pedals are discontinued, but you will be glad you did.
What Is a Treble Booster Pedal?
If you have come to this article then you may be wondering 'what is a treble boost pedal?'
And if you have then don't worry… we think that's a good question!
Treble booster pedals are a type of effects pedal that is not seen too often compared to some of the more popular effects pedals out there right now (such as distortion, overdrive, delay, etc.).
Regardless though, they still have their place for those of you who are looking to boost the gain and presence of your tone.
My first encounter with treble booster pedals was when I first heard about the effect being used in the song Aqualung by Jethro Tull. I had also heard that these pedals were being used in some of the recordings by Black Sabbath's, and also being used frequently by Brian May.
Those are just some of the artists I can think of off the top of my head that you may know of that incorporate the use of this type of pedal.
I am sure there are some people out there who think booster pedals are pretty much the same as fuzz pedals. To be honest, they do share some of the same characteristics as each other, but they are definitely two different types of effects pedals.
Final Thoughts
Well, there you have it guys!
That was our list of the best treble booster pedals around right now. These pedals are not completely necessary compared to some of the other more important effects pedals, but they still have their place on some pedalboards.
We hope you have found this article helpful in your journey towards finding the perfect treble booster pedal.
We would love to hear what you guys think of our list today. Do you agree or disagree with the recommendations we have listed above? Post a comment in the comments section below and gives us your honest thoughts!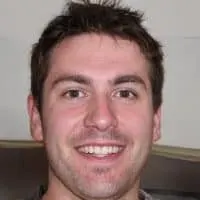 Alex is a man of many talents. He's been playing music since he was young, and has been the main content writer at Tone Start for the past few years. Alex loves to play around with different styles of music and enjoys listening to anything from country to classical.