Share on facebook
Share
Share on twitter
Tweet
Share on pinterest
Pin
Rap and hip-hop music has evolved a lot over the last few decades, and the new generation of artists brought new sounds with them that have attracted a broad demographic of listeners.
One of the more unique and versatile artists to come onto the scene, Trippie Redd makes some of the best alternative music in the rap, trap, and R&B genres.
The artist's talent is undeniable, and he keeps fans on their toes with an ever-changing discography that's influenced by various music styles combined with his individual style.
Here is my list of the best Trippie Redd songs that the multi-talented artist has released over the years!
1. Poles 1469
Considered by many die-hard fans as one of the staples in the artist's career, "Poles 1469" really helped put Trippie Redd on the map. Ever since the release of this record, the artist's career started to expand rapidly due to the virality of the track and the collaboration with 6ix9ine.
The dynamics of this song contrast quite a bit, as the vocals have a lot of vigor and a decent amount of reverb. Melodies throughout this record are pretty simple and lighthearted, and although the drum kit doesn't change much, it's catchy nonetheless.
Related: 10 Saddest Trippie Redd Songs of All Time
2. Love Scars
Offering a catchy tempo that isn't too fast or too slow, this record is another fan favorite that comes with excellent replay value. The range of the artist's vocals is always impressive, and he's able to switch between rhyme schemes and singing effortlessly.
The lyrical content hits home for many listeners, and Trippie Redd is no stranger to making memorable alternative love songs. His records always bring a gritty sound that's supported by dreamy instrumentals, and this is part of his unique sound that made him stand out.
3. Romeo & Juliet
One of the calmer songs from his discography, "Romeo & Juliet," primarily focuses on the artist's vocals taking the lead. Trippie Redd's lyrics are supported by a calming and mild instrumental that doesn't distract from the lyrical content.
Although the artist is very adaptable, he tends to write many love songs, which is a good reflection of his personal struggles. Many fans consider this record to be one of the best Trippie Redd songs from his career and is still on repeat for many listeners worldwide.
4. Never Ever Land (A Love Letter To You)
Released with his highly acclaimed album A Love Letter to You, "Never Ever Land" brings many ethereal melodies that hit all the right frequencies. It's a relatively short song that only lasts two and a half minutes, but you quickly get so lost in the vocal melodies.
Riddled with R&B influences, Trippie Redd shows the capabilities of his melody range, and you can hear plenty of pain in the way he delivers each note. The instrumental is relaxing, and it complements the range of Trippie's vocals perfectly.
5. Be Yourself
A song with pleasantly crisp production, Trippie's vocals are a bit more relaxed on "Be Yourself." The percussion on the record is tuned perfectly, blending with the record's warm sonics.
The artist offers plenty of harmonizing, but he sticks to a steady rhyme scheme for most of the track. I'm a fan of the breakdowns in this record myself, as it offers a nice break that gives you alone time with the instrumental's melodies.
6. Stoves On 14th
Providing a nice change of dynamics, "Stoves On 14th" is a blend of R&B and trap elements that complement each other through every sonic layer. Although the pace of the track is calm, it still comes with hard-hitting percussion that'll keep your ears tuned in.
Trippie Redd has always had his own singing style, and many melodies feel like they're freestyled over the spacious instrumental. Including vocals from a supporting artist, this track is a great listen that'll have you stuck in deep thought.
7. Mac 10
An excellent collaboration between Trippie Redd, Lil Baby, and Lil Durk, "Mac 10" is a powerhouse of a record. In a similar fashion to many other songs on this list, the melodies are fairly simple but don't hold back on their impact.
The heavy bass and rolling hi-hats will have your head rocking, and each artist's flow coasts perfectly over the instrumental. I can say as a fan myself, without a doubt, this is one of the best Trippie Redd songs due to its collaborative approach and hard-hitting instrumentation.
8. It Takes Time
With a dragging and solemn instrumental, this record brings a downtempo vibe that brings some introspective qualities. Trippie's vocals stay pretty relaxed, yet he still displays his range throughout the track in the most fitting way.
His vocals are also perfectly layered between different octaves, and the record is relatively catchy even with its slow tempo. "It Takes Time" is another slow jam from the artist that hone's in on his overall versatility.
9. Snake Skin
Reverberated melody plucks bring a lot of emotion to "Snake Skin" while Trippie floats over the track without missing a beat. This is another record from his discography that takes influences from R&B and trap music, which has been a popular blend in modern music production for quite a few years.
I can confidently say this track belongs in this list of the best Trippie Redd songs as its orchestration and arrangement are nearly perfect from every angle. Usually, Trippie's vocals carry a lot of reverb and delay, but they remained relatively dry throughout this song.
10. The Grinch
At the last spot on this list, "The Grinch" offers heavier trap production and energy that surpasses all other songs in this article. Trippie Redd shows his adaptability once more while adding his signature vocal flair over the distorted beat while giving listeners a catchy hit.
An excellent song for live performances, this record knows how to get a crowd moving, and it's a welcomed change of pace. Trippie is a one-of-a-kind recording artist, and he'll continue to impress us moving forward.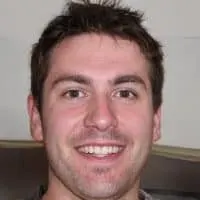 Alex is a man of many talents. He's been playing music since he was young, and has been the main content writer at Tone Start for the past few years. Alex loves to play around with different styles of music and enjoys listening to anything from country to classical.