Share on facebook
Share
Share on twitter
Tweet
Share on pinterest
Pin
There's a recipe for success within rap and hip-hop music that's bound to drive an infectious feeling over listeners. From the percussion, catchy melodies, and heavy bass, twerk music has only become more popular as the genre evolves.
It doesn't matter if it's a club, concert, or house party, rap songs that carry a danceable and bouncy dynamic will get bodies moving within a matter of seconds.
So without further ado, here is my list of the 10 best twerk songs of all time!
1. Twerk – City Girls (Feat. Cardi B)
It may boast a rather simple instrumental, but it also has a great blend of old and new production styles along with a few samples for a dose of nostalgia. The vocal chops, in combination with the sharp production, are beyond catchy.
City Girls have quickly made a name for themselves, and the record features supporting lyrics from Cardi B, who knows her way around a fun song. It's clear the song served its purpose, and its repetitive nature never gets old due to its catchy dynamics.
2. Back That Thang Up – Juvenile (Feat. Mannie Fresh & Lil Wayne)
Although twerk music has gained a lot of attention over the last decade or so, it's actually existed much longer than that. "Back That Thang Up" is a record that now induces a lot of nostalgia for all kinds of rap fans, and its production could be considered retro at this point.
This record was released in 1998, and it still holds relevance today as it still gets sampled from time to time. Dance styles are bound to change with passing generations, but twerking is something that has taken the world by storm.
3. Dance (A$$) Remix – Big Sean (Feat. Nicki Minaj)
A record that gets straight to the point, Big Sean is generally known for his more lyrical music, but he gained plenty of attention with this record. This was at a stage in his career where he was making waves, and this song was on repeat for many people for months on end.
It features Nicki Minaj, whose style and sound can't be replicated. The instrumental stays simple but holds a danceable tempo that makes them want to move from beginning to end.
4. Hot Shit (Feat. Ye & Lil Durk)
"Hot Shit" is very percussion heavy, with the rolling kicks and bouncing 808s being the driving force of the record. Not only does each artist take a relentless approach with their lyrics, but the bouncy nature of the record is enough to get people to tune in.
The dynamic of the song is the epitome of twerk music, which is why I feel it's one of the best twerk songs on this list. With a blend of styles from each artist, each verse adds its own flair to make the record stand out.
5. Blick Blick! – Coi Leray (Feat. Nicki Minaj)
One of the younger artists in the rap scene, Coi Leray has been hard at work over the last few years building up her career. She likes to make fun music, and this record delivers creepy synth plucks with a gritty bass line and snappy percussion in between.
Throughout the record, she switches between flows to show her talents, and she recruited the legend Nicki Minaj to add some fuel to the fire. It's normal for twerk music to sound fairly simple because it's more about the catchy dynamics that make listeners addicted.
6. GINÉ – 6IX9INE
Easily one of the most controversial artists in the rap genre over the last few years, 6ix9ine brings an energy to his music that can't be matched. Aside from the fact he's a marketing genius, his music actually comes from a blend of styles.
The artist takes influence from many different genres, but his production choices are adrenaline-inducing for many listeners. He usually chooses simple melodies, but the blend of his brash voice and hard-hitting 808s have shown to be a successful duo for the rapper.
7. Dua Lipa – Jack Harlow
Jack Harlow's rise to fame was pretty rapid, but this record goes to show he can be diverse when he wants to be. The song is a decent blend of lyrical prowess with catchy percussion that keeps you locked in.
The bounce between his lyrics, the melody, and the crisp percussion is everything you need for a hit. Among others, I feel this is one of the best twerk songs on this list, and it has plenty of replay value due to his unique style as an artist.
8. Bussin – Nicki Minaj (Feat. Lil Baby)
With a blend of trap and rap elements, this record is pretty aggressive in terms of melody choice and percussion. "Bussin" holds a consistent tempo that's easy to get in sync with, and Nicki Minaj's voice alone is enough to make fans go crazy.
Of course, you can't ignore the production's best part, as the 808s are relentless and heart-pounding. Lil Baby's supporting vocals offer a nice switch between Nicki's, and it's a record that has a loop the dancers won't get tired of.
9. WAP – Cardi B (Feat. Megan Thee Stallion)
An undisputed record when it comes to the best twerk songs, "WAP" generated plenty of controversy due to its raunchy lyrics. Upon release, it was pretty hard to escape the record as it was on repeat everywhere.
The collaboration between Cardi B and Megan Thee Stallion is one of the best duos for twerk music, and it only further solidified their ability to make a club hit. It has all of the dynamics you'll find in twerk music, but it also brings gritty percussion that's highly addictive.
10. Anaconda – Nicki Minaj
Aside from the creative aspects of the samples used in this record, it was clear that Nicki Minaj hasn't missed a step since her career started. Every aspect of the production is beyond catchy, and she took a fun approach with her lyrics all throughout the record.
It builds plenty of attention at the beginning, and the song only gets more intense as it progresses. You can't mention twerk music without giving Nicki her flowers, and this song will always be a memorable one from the early 2010s.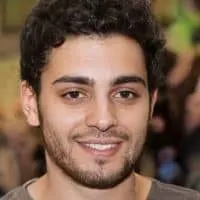 Justin is an audio engineer with years of experience in the field. He has been creating and playing music his entire life, but he really found his passion for engineering when he was introduced to Logic Pro at age 10. Justin has spent countless hours perfecting his craft and now works as a freelance engineer out of Boston, MA.