Share on facebook
Share
Share on twitter
Tweet
Share on pinterest
Pin
There's a lot to say about musicians having their big break at a very young age – most often with them coming of age, their artistic sensibilities transform completely. Tyler the Creator is no exception to that as I've learned over the years of being his dedicated fan.
Anyone interested in rap music at the beginning of the 2010s still remembers the hype surrounding the release of Tyler's sophomore album, Goblin. A decade later, looking back at this pivotal moment in his career, it's truly striking just how much the music (and the man himself) has changed – luckily, for the better!
No matter if you were bumping those first OF tapes skating with your friends or first heard his music at a summer camp on your crush's Bluetooth speaker, here are the top 10 best Tyler the Creator songs that are always in my heavy rotation.
1. See You Again (Feat. Kali Uchis)
First off I have to start with "See You Again", which is undeniable proof that Tyler isn't just another rapper but a real songwriter with a clear vision of what he's aiming to deliver artistically.
There's just so much to love about this song, from an infectious hook delivered by a frequent collaborator Kali Uchis, to bittersweet lyrics dealing with themes of longing, separation, and desire. Combined with a beautifully arranged instrumental and marvelously colorful music video, it's easily one of the best Tyler the Creator songs in existence.

2. EARFQUAKE
This single from Tyler's album Igor threw everyone for a loop when released – while he had always been experimenting with various personas and genres, this one seemed like an even more radical shift from what we came to expect from him than in 2015's "Cherry Bomb".
The risk paid off as this song, just like a lot of material on Igor, beautifully showcases Tyler's newfound confidence in singing and fully committing to his musical roots. Oh, and the short piano interlude accompanied by Playboi Carti's baby-like voice is just too good not to be mentioned.
3. NEW MAGIC WAND
In the opening of this article, I reminisced about Goblin and if this song isn't just an improved version of everything that Tyler did on that album then I don't know what it is.
Dry and blaring synths, pitch-shifted vocals and R'n'B influenced bridges combined with jealousy-fueled, desperate lyrics all contribute to "NEW MAGIC WAND" being one of the best Tyler the Creator songs. I love how he was able to bring back this sound in a new, polished manner.
4. WUSYANAME (Feat. Youngboy NBA & Ty Dolla $ign)
"Youngboy better" – I'm sure you've seen that comment under a completely unrelated Youtube video in the past couple of years. On "WUSYANAME" that statement really rings true – young Louisiana rapper steals the show here, effortlessly riding this honey-glazed, 90's styled beat with cadence and musicality in his voice that startled even his most stubborn haters and turned them into believers.
Paired with Tyler's flamboyant, braggadocious verse and Ty Dolla Sign's great vocal performance (truly a king of features), this track always puts me in a good mood and brings the best memories of summer and warm bliss.
5. ARE WE STILL FRIENDS?
Speaking of summer and warm bliss, this next song "ARE WE STILL FRIENDS?" opens up with a bassline and strings arrangement combo that's just so hot that it could accelerate global warming by at least 10 years. It instantly pulls me right in every time I put this on.
Lyrics on the other hand could not be more different and they make the song really stand out. The juxtaposition of brokenhearted verses grasping for what's left in the relationship paired with romantic, jazzy guitar solos and explosive keys makes it one of the best Tyler the Creator songs across the wide catalog.
6. GONE, GONE / THANK YOU
In a classic Tyler's fashion of gluing tracks together, "GONE, GONE / THANK YOU" offers a ride with so much to offer. I mean, just look at the features – legendary CeeLo Green and La Roux on the same song? I was truly baffled the first time I saw it on a tracklist.
With multiple beat switches, bridges, and interludes, these two jams keep you entertained throughout the whole 6 minutes of timespan with thumping drums, well-written choruses, and synthpop keys that blend perfectly together. Oh, how I wish I could listen to this one for the first time again…
7. BEST INTEREST
If you've ever been in a complicated love-triangle situation, this one will hit you right in the feels. Themes of "third-wheeling" and staying on the side of an existing relationship are all over the lyrics, but with a surprising twist of not really being committed to taking that number one place.
I know for a fact that if this song was released during my high school years, I'd use half of these lines in late-night, desperate texts to my former love interests. Maybe it's for the better that it wasn't.
8. SWEET / I THOUGHT YOU WANTED TO DANCE (Feat. Brent Faiyaz & Fana Hues)
This next 2-pack on the list, spanning nearly 10 minutes, is easily one of Tyler the Creator's best songs and surely one of the most versatile ones. It was my most played tune this summer – it makes you want to open wide the windows on a sunny day, kick your feet up, and just watch the clouds go by. Pure happiness.
I'm sure that prior to a release of Call Me If You Get Lost, nobody expected Tyler harmonizing on a bossa nova instrumental with DJ Drama screaming in the background, but the man did it – and it sounds fabulous.
9. JUGGERNAUT (Feat. Lil Uzi Vert & Pharrell Williams)
For a quick change of pace, let me throw this literal juggernaut of a track in here. If you've missed Tyler's unhinged creativity and craziness of older tracks like "Rella" or "Domo23", look no further – JUGGERNAUT has it all.
The beat is absolutely slamming with heavily distorted bass and wailing sirens providing the perfect backdrop for all featured rappers to deliver top-tier verses, each with their signature flow. Pharrell Williams, who has always been a huge musical inspiration to Tyler takes the cake with way too many quotable lines – you just have to listen to it!
10. Potato Salad (Feat. A$AP Rocky)
Last but definitely not least, I have to include "Potato Salad" with one and only Pretty Flacko aka A$AP Rocky. The relationship between Tyler the Creator and Rocky started years ago as a fashion beef between their crew members but has evolved into a tight-knit friendship and the most beloved bromance of the current rap world.
Their unique dynamic definitely shows in the music. Tyler and Rocky trade bars on this laid-out beat like it's nothing, with unmatched charisma and sense of humor, dropping fashion references and puns that will stick in your head for days.
I hope you had a good time going through what is in my opinion the best Tyler the Creator songs – make sure to let me know if any of these would make your list as well!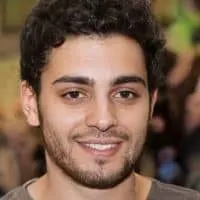 Justin is an audio engineer with years of experience in the field. He has been creating and playing music his entire life, but he really found his passion for engineering when he was introduced to Logic Pro at age 10. Justin has spent countless hours perfecting his craft and now works as a freelance engineer out of Boston, MA.