Country music is not all doom and gloom, and there are some country songs that will make you jump out of your seat and dance!
The songs on this list are great for just about any party, so be sure to give them a listen and add them to your country-inspired party playlist.
Grab your cowboy hat, don your finest flannels, and join me as I take you through the best upbeat country songs of all time!
1. Man! I Feel Like a Woman by Shania Twain
Shania Twain gets my list going with her 1997 hit song "Man! I Feel Like a Woman." A song about girl power, Shania will make you feel sexy as she sings about having fun and the importance of female empowerment.
Show Shania some love when you add "Man! I Feel Like a Woman" to your party playlist. Grab your girls and have some fun as you dance the night away to Shania Twain.
2. Cruise by Florida Georgia Line
Have you had the good fortune of being in a relationship with someone that makes you so happy that it feels like a dream?
Florida Georgia Line sings about this kind of love in their song "Cruise." Released in 2012 on the album Here's To The Good Times, the song is great for those long car drives with your lover in the passenger seat. "Cruise" has a funny, upbeat tempo that is sure to get you dancing.
3. Chicken Fried by The Zac Brown Band
The Zac Brown Band is no stranger to upbeat country songs, and their song "Chicken Fried" is another great song that is sure to improve your mood. Released in 2005 on the album Home Grown, "Chicken Fried" sings about all the good things in life that you should never take for granted.
While the singer loves his fried chicken and beers with friends, "Chicken Fried" is a song about surrounding yourself with the things you love. Give it a listen today, and sing along if you know the words.
4. Life is a Highway by Rascal Flatts
A song about taking risks and living life to the fullest, "Life is a Highway," was released by country band Rascal Flatts in 2006 and was the theme song for the Pixar movie Cars.
Life is really like a highway and has many twists and turns, but it is so worth the ride when you do what makes you happy.
Give Rascal Flatts a listen and enjoy this classic country song when you add it to your playlist.
5. Alcohol by Brad Paisley
Braid Paisley's song "Alcohol" is a surprisingly upbeat song about drinking and having fun with your friends. But, it has a bit of a twist and has the singer singing it from the alcohol's point of view. Released in 2005, "Alcohol" is taken from the album Time Well Wasted and is a great party song.
Give it a listen today and see just what Brad Paisley says when he sings about having a good time.
6. She's Country by Jason Aldean
Country girls are known as the rebels of society. But this is not always necessarily a bad thing, as Jason Aldean sings in his song "She's Country." The song was released in 2009 on Aldean's album Wide Open and is an anthem for country girls all around the world.
Country girls are known for having fun, and this song is a reminder that being a country girl is something to be proud of, so add "She's Country" to your playlist today.
7. Country Girl (Shake It For Me) by Luke Bryan
The Voice judge Luke Bryan wows with this 2011 release of "Country Girl (Shake It For Me)." A country rock song about country girls having the time of their lives at a country music show, the song featured on Bryan's album Tailgates and Tanlines.
If you're a "Country Girl," this song is for you. So be sure to give it a listen and add it to your playlist and crank up the volume too loud as you sing along to a song made just for you. Be proud of your heritage and dance to "Country Girl (Shake It For Me)."
8. No Shoes, No Shirt, No Problems by Kenny Chesney
Are you tired of the chaos that comes with work and adult life? If you answered yes, you could do it with a holiday. Kenney Chesney sings about taking a break from his stressful life and heading to the beach in his song "No Shoes, No Shirt, No Problem."
A great upbeat song, it was released in 2003 on the album of the same name and saw the singer dreaming of a holiday on a Mexican beach.
Ditch the suit and grab your swimming gear when you head out on holiday with Kenney Chesney's "No Shoes, No Shirt, No Problem" as your inspiration.
9. Sweet Home Alabama by Lynyrd Skynyrd
When I think of upbeat country songs, "Sweet Home Alabama" is the first song that comes to mind. Released by Lynyrd Skynyrd in 1974, the song is the oldest entry on my list but is quite possibly the best. The song featured on the album Second Helping and is a song about going back to your country roots.
Remember the good times growing up in the country when you add "Sweet Home Alabama" to your music library. With a catchy beat and unmistakable sound, this song deserves a spot on any playlist.
10. Days Go By by Keith Urban
Keith Urban is, quite honestly, one of the sexiest men in country music. His music is pretty good too, and his songs are guaranteed to make you get up and dance. Taking up the last spot on my list of the best upbeat country songs is "Days Go By" by Keith Urban.
Released in 2004 on the album Be Here, the song is about how fleeting life is and how you should live it up as much as you can.
Time flies, so why not enjoy every minute with "Days Go By" as your get-up-and-go song?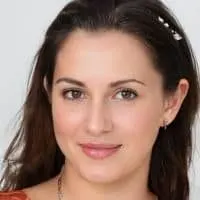 Alexandra loves playing the piano and guitar. She has always been a music lover, but it wasn't until she was in high school that she realized how much she loved to play. It allowed her to express herself without having to be verbally expressive, which is something she found very empowering.